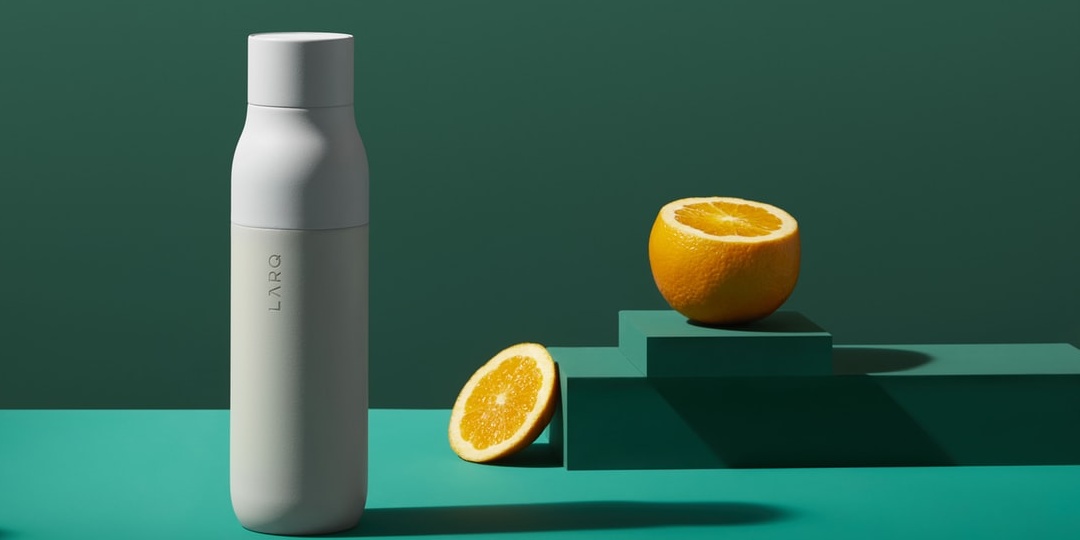 ClickShip Academy: 101 - Finding Your Market Niche and Product
Today we are proud to announce the first part of
ClickShip Academy's
inaugural blog series,
"Everything You Need to Know to Start an eCommerce Business". In this series, we'll be covering everything from how to choose your eCommerce platform, how to build your logo and how to integrate a shipping solution onto your website. We hope that you find this series valuable and that it helps your with your future eCommerce endeavors.
The first step to building your own eCommerce store is to find your market niche and determine which product you will be selling.
With the rise of multiple eCommerce marketplaces, dropshipping and a more globalized economy, building a brand and selling your products online has never been easier. However, one of the biggest mistakes many business individuals make is that they release too many products and only focus on low pricing when it comes to launching their new products. Today, we're going to be walking you through the process of researching what product you should sell, according to market demand, keyword research, your own interests and more.
What Products Would You like to Sell?
Passion for the industry and the product you're trying to sell is an essential aspect that you will need for your eCommerce business to be successful. If you are not just expanding into eCommerce after you've already established your brand or have sold products offline, you need to identify your passions and interests and figure out what products do you want to sell.

To figure out which product you should sell we suggest you write down at least 5 interests of yours that can grow into an eCommerce business. Do you have an avid passion for soccer? Is there a market gap that you've noticed in the sporting goods industry? Do you think you can find a niche selling custom made knee pads for Canada's semi professional soccer leagues? These are the questions you must ask yourself when building your list. However, one thing you can't forget is that your business should always be focused on solving consumer problems

2. What Products Should You Sell?


A product or service is created to solve a specific problem or need a consumer may have. Thus the first thing you need to do to find your market niche is to identify products that solve a problem.

We suggest when looking at specific market problems to solve that you should focus your research on proven categories rather than new "hot" markets. We know for example that soccer players around the world will always need knee pads, however if your product is related to a fad or trend you may have trouble sustaining growth.

Keep in mind you can always expand from your specific niche. However, your initial focus should be to become the sole provider of your niche product. Amazon itself was first started as an online book seller and now it is a technology giant, shipping products around the world, but also creating content, their own products, as well as providing cloud web services.

If you do find a niche and become a sole provider then you can become a price maker which lends itself to better profit margins in comparison to being a price taker who have lower prices and thinner margins.

Let's say you have now established your top 5 options. How do you go about researching which option to go for? Some of the essential aspects you need to know are:
Revenues for your product category on all levels, domestic to international
How many competitors are there and how do they differ? What would set you apart?
Is the market new and growing or is it static and reaching maturity?
How can you find this information? There are many resources online that can give you this information. For data about the competitors and how they are doing, SimilarWeb is a good resource. For a general market overview you may look at bigger publications and their reports on industries and for revenue a company's publicly accessible records can be a good start.
Try to avoid markets that have large companies making the same type of niche products that you plan on selling or a market that is already over saturated. Picking a niche product already gives you a good foundation to build a unique selling point (USP). Ensure you utilize your USP to the fullest.
Once you've decided which market and type of product to go for, you may start keyword research on your specific niche. You can do this by:
Using Semrush or Ahrefs to find out how your competitors are doing in your respective category
Take note of the keywords of those top domain sites using Semrush or Google's Keyword Planner
Research keyword search volume
Once you have administered a general search, you can finalize the keywords you're trying to rank for. We recommend that you be sure that your product aligns with the message you are trying to convey and is in a niche that is popular but still has a market gap.
After you've decided on what product you want to sell, researched the market and determined your keywords, you will have enough information to build a simple buyer persona. Who are you trying to sell to? What are they like and what do they buy? What is their income bracket? These are the questions that you need to know the answers to.
After you've built your general buyer persona you should start having one on one conversations with individuals who are a part of your target market. Additional steps would be to research on forums like Quora and Amazon products and reviews as it can show what people are searching for more specifically and what their problems and feedback are.
3. How Can You Put Your Research and New Product to the Test?
Now that you have everything you need to start building a business around your niche product, your approach should be simple and cost effective.
Create a simple web page and price your product according to the margins that you would like to meet. Make sure you don't overprice or under-price your product. Product pricing is a very important aspect of your eCommerce store, make sure you have done research on your competitors and suppliers.
Using a simple eCommerce store and testing your new product out in the market is a great example of a "minimum viable product", a concept popularized by Eric Ries in his book "The Lean Startup".
The concept explains that a business or in our specific case, an eCommerce website should build an easily build-able product and push it out into the market as soon as possible. Once that is done, the business should get feedback from customers and improve accordingly. This process helps to prevent you from putting excess resources into products that may not even succeed. Thus in our case we do not want to start a 5k paid marketing campaign for our custom knee pads before the website even goes live.
Once you start listening to your customers after you've launched, you can focus on building a loyal and satisfied customer base which is a better long term strategy for customer retention and focuses on your customers rather than the market.
In the end we hope you will have a market specific niche product that is ready to be tested out in the market, with a focus on giving the customers what they want and making sure that you are solving their problems.
After you have decided on your product and have found a consumer need and are ready to jump into the market, you will now have to start thinking about what Simon Sinek popularized, "People don't buy what you do; they buy why you do it."
We now know what you will sell, but why should we buy it from you?
In the next blog we'll be discussing branding and how to get your company logo created.