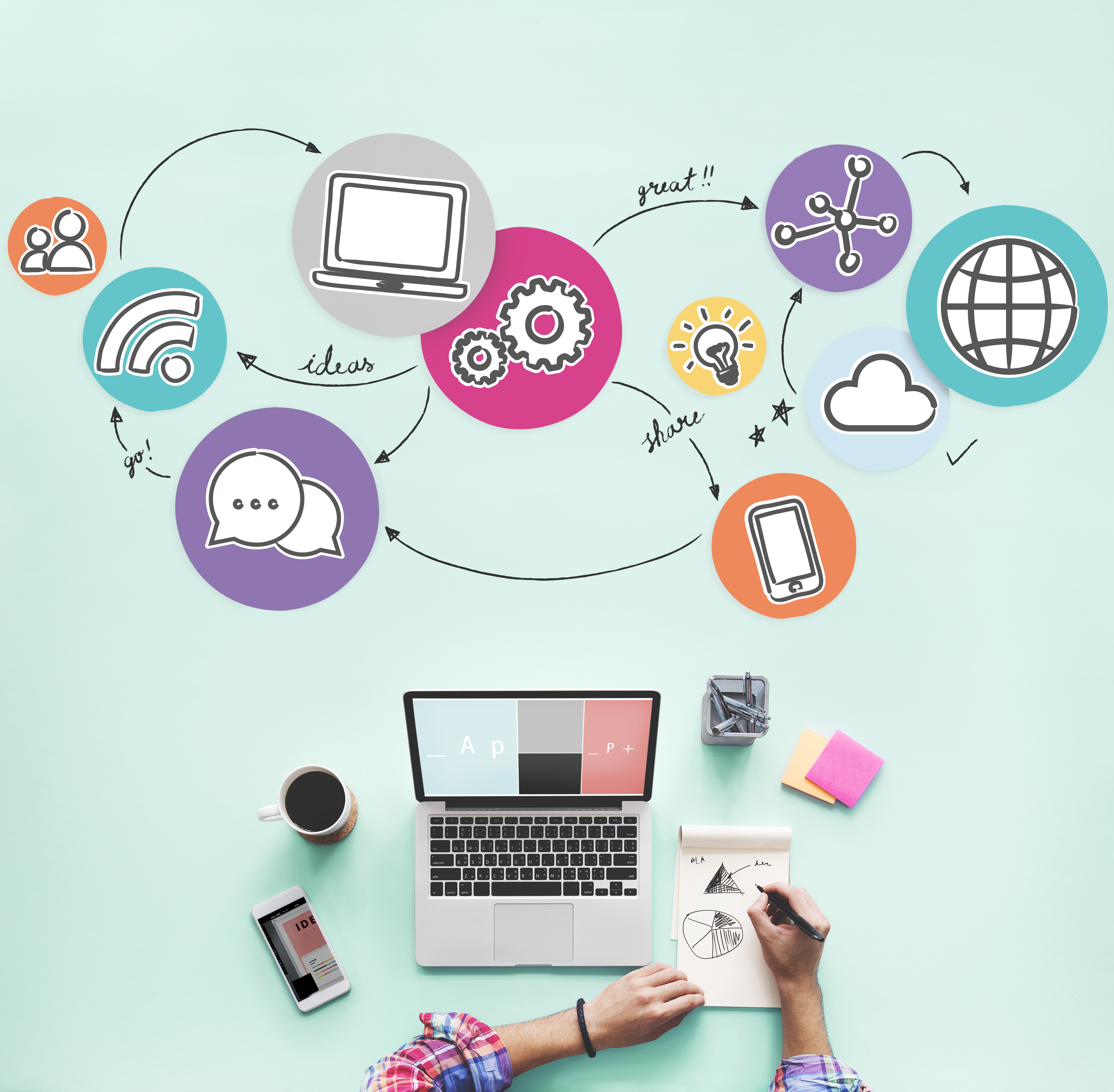 ClickShip Academy: 103 - How to Buy Your Domain and Choose a Web Hosting Provider
Welcome to part three of our blog series, "Everything You Need to Know to Start an eCommerce Business". In the last article from ClickShip Academy, we discussed how to create your brand name and logo. Now that we have the foundations of your brand we can start to build towards what will be your fully functional eCommerce website.
The first thing you must do before you start looking at web development and wireframes is to buy your domain, after which you need to find a hosting provider that will host your final website.
What Must You Consider before Buying Your Domain Name?
Brand Association: It is key that your domain be associated with the name of your brand. Though this may seem like a no brainer, it is very possible that you may have chosen a brand name that does not have domain names easily available for purchase. The availability of a domain in relation to your brand name is a key aspect you must consider when coming up with your brand name. However, it's still not too late. We advise that if you do not have any domains available for your brand name, change your brand name.
Use only ".com" domains: Though there are some websites that can get away with other extensions, i.e educational websites or websites that basically act as a poster for a brand, however, with an eCommerce store we recommend always buying .com extensions. It is the easiest and most widely used extension.
The Shorter the Better: It is no wonder why three-four letter domains are one of the most expensive domains you can buy. Let's take the example of our custom knee pads company. One obvious option would be "pads.com", which is not available, secondly let's say you forgo rule 2 on this list and go for pads.net, that domain alone is 21k CAD. This goes to show how hard it is to find a brand name that relates to your vision and is a domain that is also available. Keep your domain as short as possible, in many cases this is done by using different letters that make the same sound as the original word (or brand name), i.e neepads.com.
Bonus Points
SEO Optimized : Having a SEO optimized domain name would help users find your website.
Similar But Different: Make sure your domain is easy to remember, similar to the words we use in everyday life but is not identical to other brands.
Nothing's Perfect: It's okay if you don't find the shortest, best SEO optimized domain. Use the budget and creativity you have to get the best domain you can. In the end it is the product that sells and not your domain name.
Where Can You Buy a Domain?
You can buy a domain from your hosting provider, website builder or from domain selling websites. Here is a list of websites you can buy your domain from :
Domain.com
Namecheap.com
Godaddy.com (also a hosting provider)
Domains.google.com
There are a multitude of options of where you can buy your domain. Buying them from your hosting provider or website builder can give you ease of integration, however most of these websites also easily integrate the domain if you have already purchased it from somewhere else.
Now that you have purchased your domain let's get into finding you a hosting provider, but first you may ask what is web hosting?
Web Hosting Definition
"Web hosting is a service that allows organizations and individuals to post a website or web page onto the Internet. A web host, or web hosting service provider, is a business that provides the technologies and services needed for the website or webpage to be viewed in the Internet. Websites are hosted, or stored, on special computers called servers. When Internet users want to view your website, all they need to do is type your website address or domain into their browser. Their computer will then connect to your server and your webpages will be delivered to them through the browser." - Website.com
Once you have your domain registered you may use a hosting provider to "host" that webpage on the internet. You may also use website builders to host your website. However, website builders give very barebones features and we suggest investing in a web hosting provider for your hosting needs.
What Hosting Provider Should I Use?
Our number one hosting service recommendation. A2 hosting is known or it's speeds and premium service. Keeping in mind that your website will be an eCommerce store, speed, customer service and security are essential to keep your business website secure and operating at its best.
If you're someone who's looking for a best in class customer service team, Hostgator is the way to go. Hostgator offers 24/7 live chat and phone service, and also has an extensive, searchable knowledge base that provides in-depth assistance on all things hosting related.
For anyone starting out Bluehost is the way to go for web hosting. It is easy to use and beginner friendly. It has a number of pricing plans available and may be the cheapest option depending on the tier that you get. Bluehost also provides 24/7 support.
Those were just a few eCommerce hosting suggestions. Here is a more in-depth analysis of other eCommerce hosting options. Remember what domain or hosting provider is best for you depends on the needs of your business.
You may, of course, buy a domain or web hosting service using a website builder, specifically an eCommerce website builder like Shopify, Magento 2 or WooCommerce. These builders in most cases have these features built-in, however, if you decide to build a website from scratch, or if you want better features you will want to find and use the best provider for hosting or your domain name. Again, in the end, it is about the needs of your business.
We now have your product, basic branding, domain name and hosting provider. In the next ClickShip Academy article, we will be discussing template designs vs custom designs as we start to figure out wireframes and how your eCommerce website will look when it's complete.