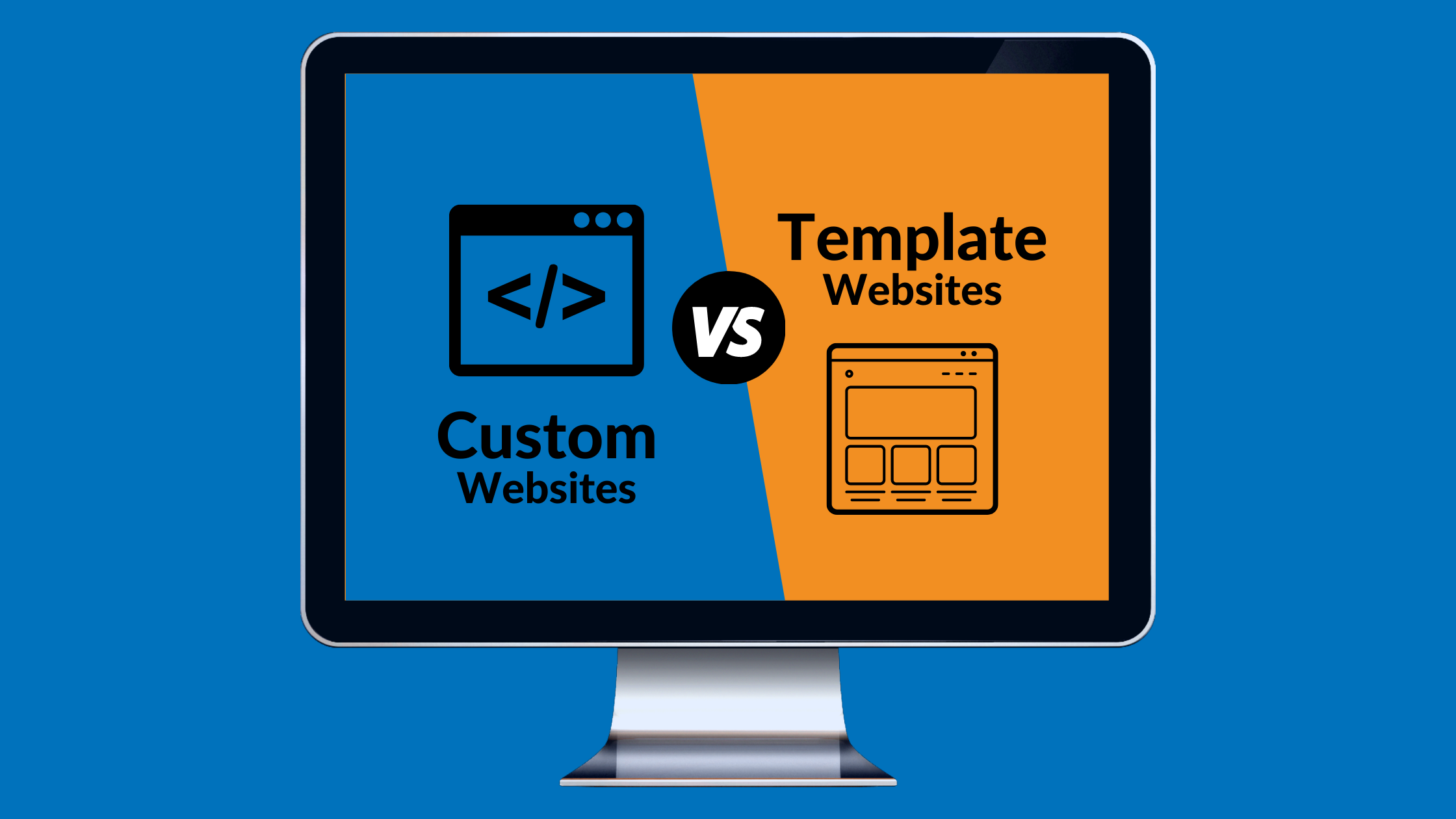 ClickShip Academy 106: Website Builder or Custom Built Website? Which One Should You Choose?
Welcome to part six of our ClickShip Academy series, "Everything You Need to Know to Start an eCommerce Business". If you're not caught up with the series check out parts 1-5 below.
Part 1: Finding Your Market Niche and Product
Part 2: How to Create Your Brand Name and Logo
Part 3: How to Buy Your Domain and Choose a Web Hosting Provider
Part 4: Web Design: Template or Custom Design?
Part 5: Web Design : Colour Theory and Finalizing Design
In ClickShip Academy 104, we covered the various pros and cons of going for a template or custom designed website. Today, we'll finally be covering the building aspect of your eCommerce website.
We'll be talking about the pros and cons of using a website builder/template versus having your website custom-built according to your specifications.
If you're running short on time, let us cut to the chase.
If you're just starting out with your eCommerce business and don't have any sales just yet, skip to our recommendations for which eCommerce builder you should use and simply choose the one that works best for your current needs.
It's an easier and faster option until your website builder outgrows the needs of your business. If you have retail sales but are not selling online as of yet, we'd recommend investing in a higher tier website builder.
Custom built websites do still have their pros and cons however, we recommend not going that route as it's probably not worth it as a small-to-medium sized business.
If you're still on the fence and find that you need more information, let's jump into the pros and cons of " using a website builder vs a custom-built website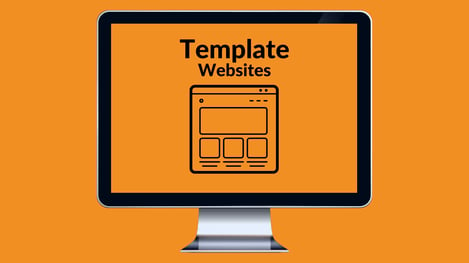 What Are the Pros and Cons of Using a Website Builder?
Pros

Less Expensive
Using a website builder is less expensive, especially in the short run. The cost of the website mostly comes from the cost of the monthly fee, which in most cases is not very high. In this option, you would still have to use some sort of template to get your website built.
In this case, your developer would focus more so on implementing must-have features and implementing the content. This would be in contrast to custom-built websites, where the developer is responsible for building the site from scratch and without a template.
Fast Build
The way website builders are structured i.e drag and drop templates it is easier and faster to get your website built on a builder. There is mostly no reason to write code for the website and everything can be done through the interface of the website builder.
Always Upgrading
Website builders are getting more sophisticated. With the addition of new builders, there is a healthy amount of competition in the website builder landscape. This leads to website builders continuously adding features and updating/upgrading their software to best help the consumer.
Better Security Options
Due to the variety of builders on the market, security for your website can vary according to the builder you choose.
Let's take the example of Weebly, it offers custom SSL certificates but only in its top tier plan and has built-in protection against DDOS attacks. While Shopify has free SSL certificates for all plans and has free firewalls.
With the variety of website builders on the market, we think you as a small-to-medium sized business owner can find the security features that work best for you.
If you're still curious to know more, here's a list from top-10.com talking about the various security features that come with each website builder.
Cons

Similarity Between Other Websites
Let's say you have a friend named Greg. Greg has always been talking to you about visiting his blog about custom knee pads. Now if you go and look at Greg's blog and then look at any other blog, you're bound to notice that there are many similarities between the two.
The reason for this is that most blogs are built on the website builder, WordPress. Even though these people might be using different templates for their blogs, due to the limitations of WordPress the blogs most likely look very similar.
In the same vein, generally, it is easy to notice the similarities between eCommerce builder websites as well. Due to this issue, your business can have a hard time standing out from the competition unless you have a strong brand identity.
You could still say that your product speaks for itself and it doesn't matter what the website looks like, but that would be only partly true. If your user comes to your site and it looks generic to them, then they may leave without even getting to your product page.
Limited Customization/ Functionality
Now you might be saying that we just told you that one of the pros of using a website builder was that they are updated frequently and new features are added all the time. While that is true, in comparison to custom-built websites, website builders still don't come anywhere near the customization and functionality that a custom-built website could provide.
Though eCommerce builders do offer integrations/ apps for their builder, how well made those apps are, depends on the builder you're using and the type of integration you're looking for.
We suggest that users evaluate the app/integration by using reviews to gauge the longevity of the app before integrating it into your website. Checkout this example of the review section for ClickShip on the Shopify App Store.
Less Frequent Template Updates
Another caveat in using a website builder is that you may be using a third party theme ( which are themes created by third parties and not the website builder itself).
In this case, you may find yourself using a theme that is not regularly updated, while the features of the builder itself are being updated. This can create some compatibility issues for your website.
Due to this reason we recommend that if you are using a website template do your research and make sure that it is regularly updated and has good customer support.
Now before we dive into the pros and cons of having a website custom-built, here are our recommendations for which eCommerce website builder you should use.
Our Recommended eCommerce Website Builders:
Shopify is a specialized eCommerce solution provider. The service much like Wix and Squarespace is easy to use and provides multiple payment processing options. Though there is a certain learning curve with selling on Shopify, however, if you put in the time you can get the most out of the platform as it is the industry standard. The different payment tiers can help you find what works best for you. In terms of security, we would also say Shopify is the best among our top 5 recommendations.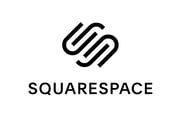 As far as website builders go, Squarespace is a little more complex than WIX. Many consider Squarespace to be the best drag-and-drop website builder for eCommerce. Its monthly fees start at $30 per month. If you want to start listing your products online, Squarespace gives robust options for selling from your website. If you want to start a blog as well, SquareSpace's blog builder is intuitive and clean.

Weebly is very budget-friendly, with some of the lowest eCommerce starter prices around. You can even sell products on Weebly's free eCommerce plan, which is a huge feature to offer at no cost. Plus, Weebly is super easy to use. However, if you're selling not just a few products we recommend bumping yourself up to the professional plan.

If you're a complete beginner to all things website-related we suggest your start with Wix. Wix is easy to use, costs $25 per month and has 500 website themes to choose from. Wix also offers a few payment processing options with major processors which should make taking orders simpler.

WooCommerce is the best eCommerce platform for small businesses that already have a site on WordPress, or who operate on a tight budget but still want a robust online store. It has thousands of third-party themes and plugins, giving it a great deal of flexibility to accommodate most needs. The issue with WooCommerce is that it is built for WordPress and WordPress is more susceptible to security issues.

BigCommerce is an eCommerce platform best for small businesses that are looking to scale. BigCommerce is also great for multi-channel selling. With Bigcommerce you can sell across a variety of channels including eBay, Amazon, Square, Instagram, Facebook, and Pinterest. BigCommerce also does not charge a fee per transaction, however, it caps the number of sales you can do per tier.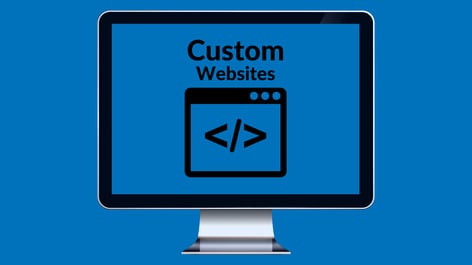 What are the Pros and Cons of Using a Custom Built Website?
Pros

Customizable
It goes without saying, your "custom" built website is going to be very customizable. You can add features you like, you can change the structure around and you can make the website distinct to you and your brand. If you can imagine it, a custom website can be built to look like it.
Easier to integrate software
When you're using a custom-built website you can more easily integrate any software and not just be limited to already provided apps or integrations. As you are integrating for the code that you have written and are not limited by the base code of the builder, it may be easier to integrate options that may include shipping and payment processing units of your choice.
Better SEO
Though website builders give you default options to add important SEO related aspects to your website, SEO is stronger on a custom-built website. This is because website designers use design planning, keyword research, sitemap creation and a variety of other tools. On the contrary, online website builders have limited SEO tools which may deprive you of these benefits.
Cons

Expensive
In the same way that using a custom builder is the most cost-effective way to build an eCommerce site, on the flip side, getting your website custom built is costlier than it's alternative. The reasons are the same as we discussed, you would have to make a considerable investment hiring a developer to write the code. If you're using a custom design, website designs can be costly as well.
Time Consuming
As your developer is writing all the code from scratch, this process in contrast to using a drag and drop builder takes considerably more time. Not only does the developer have to create the backend structure to host your customer's data, but they also have to make sure that this data is extremely secure and all the while making sure the website looks good and functions well.
Can be Less Secure
In today's day, security has become a much bigger issue than in the past. We've improved our security protocols in some ways but customer data is frequently lost in distributed denial-of-service (DDoS) attacks.
As a prospective or current eCommerce owner, security should be your top priority as you will be dealing with a big chunk of your customer's sensitive data. That's not to say custom-built websites don't provide security features, they do.
However, due to the lack of infrastructure and built-in security features found with builders, custom-built websites, especially for small to medium-sized businesses would prove to be less secure.
Not Always Necessary
As we mentioned at the beginning of the article, having a custom-built website is not always the right solution.
You as an eCommerce business owner will have to decide if your business has grown enough to warrant a custom-built website, if it has not, we recommend using a builder. These builders are after all taking responsibility for security, design, functionality and can provide customer support when you need it.
We hope we've given you some insight into why you should probably just be using an eCommerce builder. If you'd like to learn more pros and cons for specific eCommerce builders, check out Tinuit and Websitebuildexpert.
If you've followed all the steps from ClickShip Academy, you will now have a functioning website with a website builder. What next? We have the colour scheme, the design and the builder, now we move on to SEO and Content.