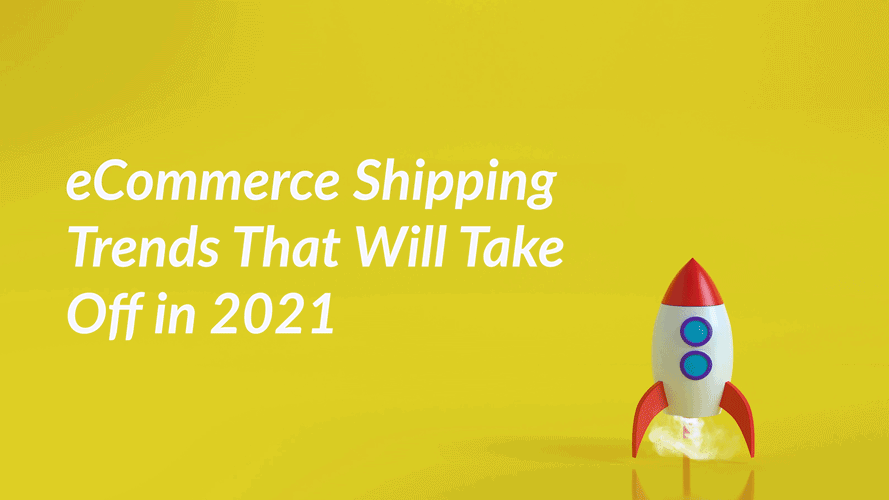 6 eCommerce Shipping Trends You Need to Know!
How is eCommerce going to shape up in 2021?
That question has been on the minds of almost every customer that we've spoken to in the past few days.
We gave this much thought and wrote two blog posts about this, the first of which included insights into the trends that are expected to shape the world of online business.
What's emerging from the discussions we've been having with industry experts throughout Canada is that shipping will be a key differentiator for small-and-medium sized eCommerce businesses in the months to come, even more so than it has been in the past. No one wants to risk their health and no one wants to go to stores any more if they can avoid it. What everyone does want is to stay at home and have what they want given them to at lightning speed.
"As an eCommerce entrepreneur, your job is simple - give 'em what they want and give it before they have the chance to go to another store - and options are aplenty!"
Kamran Malik, Director of Growth & Marketing, Freightcom
To that end, there are a few things that will take precedence in 2021 when it comes to shipping: Reduced shipping times, Same-day deliveries, Omnichannel fulfillment, Last-mile tracking...and more.
Here's a round-up of the most important trends that will shape the eCommerce shipping landscape in 2021. Pay close attention and get the ball rolling!
Faster Delivery: Same Day + Next Day Shipping
Getting packages to customers faster has been on every eCommerce business's agenda for years. It is supported by the fact that most customers are willing to pay extra for same-day shipping. It can be, in fact, a decisive differentiating factor that enhances customer experience. While facilitating same-day delivery may seem daunting for some e-commerce businesses, investments towards this have proven to be a wonderful option. Moreover, while it may seem to be an expensive thing to introduce in your eCommerce arsenal, there is no doubt that it will eventually result in higher sales and reduced costs in the mid-to-long run. eCommerce biggies such as Amazon have already begun offering this to customers all over the world.
Our advice? Implement this today and make yourself stand out in a crowded marketplace and before same-day delivery becomes the norm!

Omnichannel Fulfillment is Here to Stay
Even with (or maybe because of) online shopping taking gigantic leaps in the last year or so, customers are increasingly impatient and don't want to wait for orders to arrive at their home. This is where eCommerce sellers have found the need to be creative in fulfilling orders, and that is where omnichannel fulfillment will be a go-to strategy in 2021.
What does this mean in terms of actual ways to fulfill orders?
Businesses have already begun tapping into unique shipping options because of COVID, such as shipping products to stores for customers to pick up at the curb or a customer service desk. Shipping from local stores - the way grocery stores and restaurants do it -- to customers' homes will also shorten and make the order cycle more cost effective.
| | |
| --- | --- |
| Having several fulfillment options certainly makes online shopping much more engaging; and as customers seek faster, easier, and safer ways to shop, this trend will continue well beyond 2021. | |
PRO TIP: 2021 will see D2C, or Direct to Customer channels take off like nothing else! This implies manufacturers selling directly to the consumer, bypassing the usual method of getting the product on the market and allowing brands to sell directly to the consumer online. This includes both retail and B2B brands.
Last-Mile Tracking Will Gain Popularity
Customers love their packages and wait in eagerly for them!
They are eager to not just receive their packages but also have the ability to track it. Knowing when orders will arrive gives peace of mind to customers, as they can ascertain their package is not lost or stolen.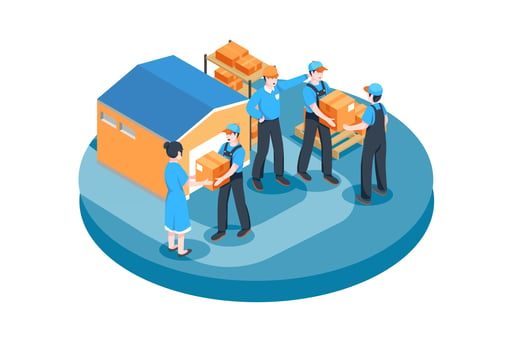 And that is why last-mile tracking will become increasingly popular in the world of eCommerce, and a lot of businesses are investing in such technology. Real-time package tracking that can address the final mile of delivery also gives businesses a holistic view of delivery and allows them to provide a better customer experience.
Easy Returns Will be Crucial
Ease of returns has always been a big driver of online shopping. Having a customer-centric return policy in place will be especially important this year as the pandemic has created a surge of online shoppers. eCommerce businesses would want to communicate their return policy clearly to customers - either through their websites or on their product page on marketplaces. Working with a 3PL will also be an important way to minimize the costs of processing returns.
Investing in a smart return management solution may be the way ahead for eCommerce businesses; this will help automate the most intensive tasks in the return workflow and make the entire process more efficient for the seller and more enjoyable for shoppers.
3rd Party Logistics (3PL) Providers Will be Utilized
Before Covid, it was regular practice to store your inventory in one or two warehouses.
With fulfillment centres increasingly becoming prone to infection and eCommerce sales ramping up, diversification is key. Businesses will no longer depend on a single fulfillment centre and are scaling their internal logistics to meet demand, including working with a third-party logistics provider (3PL) with multiple fulfillment centres across Canada.
Services from third-party providers (3PL) can be scaled up and down according to demand, and contractual drivers handling a large chunk of the order delivery might become the new norm.
Another benefit from distributed inventory is reduced costs - if the fulfillment centre is close to the customer, shipping costs go down and delivery times become shorter.

Businesses Will Align with Responsive Shipping Partners
With shipping and order fulfilment playing such a huge role in enhancing customer experience, businesses will align with shipping partners that can cater to shipping needs across the spectrum - LTL, courier, cross-border and more .
A great shipping strategy will not only help sellers elevate customer experience to a new level but to also reduce shipping-related defects. More than ever, great shipping will serve as a fantastic promotional tool.
Are you looking to align with a partner that can give you all this and reduce your costs at the same time?
This is where using one of Canada's leading shipping service providers makes sense.
Freightcom offers a host of features and deeply discounted rates from top-tier carriers. Key benefits include: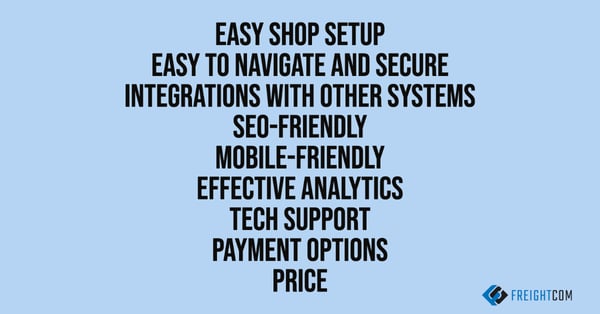 Know someone else who could benefit from this information? Forward this blog post to them or Tweet it!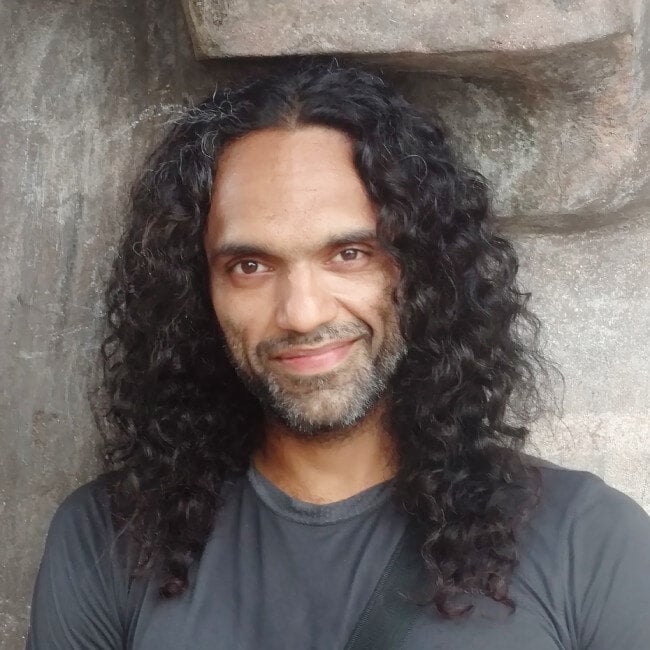 Content Writer at Freightcom