Starting Your Own eCommerce Business?
Freightcom is happy to announce that we will be introducing fully customized eCommerce plug-in, Shopify! Before we get into detail about the merge, let's take a look at the basics on how to create your own eCommerce business!
Are you thinking about starting a business where you sell your products online? If so, then you'll be joining the millions of other entrepreneurs who have carved out a niche in the world of eCommerce.
According to Adobe, "Online shoppers spent about $3.45 billion online on Cyber Monday, setting a record for the largest day in U.S. eCommerce history. The record marks a 12 percent increase over the same day last year, with smartphones accounting for more than one out of every five sales."
Interested in how you can get your foot in the eCommerce door? Well here's some tips on how you can start your eCommerce website today!
Choosing a Product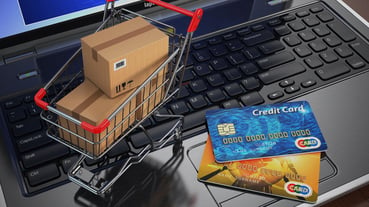 Determining what product to sell is the first step to start building your eCommerce business, which can often be the most challenging part for starting a new business. Once you have a determined a product idea in mind, how do you know if it's a good idea or not? It is important to look into two evaluation methods: the product itself and the market for your product choice. After determining your product, and evaluating your idea the next step is to decide how to get the product. Many new companies often make the mistake of choose the "cost-effective" strategy to cut cost on quality to increase the quantity. As a new business, it is crucial to make sure your products are of the highest quality, thus choosing a manufacture that best understands your business and product value. This goes into the supply chain process from manufacture to distributor.
Research and Prepare
You've found your product, evaluated the potential market and sourced your supplier. It's time to write your business plan, but before you get into that, you'll need to research your competition thoroughly so you know exactly what you're up against and can determine a competitive advantage. Next, you will need to create a business plan, which will be your road map that helps bring your ideas and thoughts together. A business plan is vital so that you can decide how to best move forward and most effectively compete with internal and external trends.
Setting up your business
Now it's time to get creative! Aside from selling the products, you also have to make sure you build your brand. Now you must create a business name and logo, as well as, set up a website domain that is available so you can create an appealing website to showcase your products. Creating a website can be a bit tricky, but tools such as Word Press can help simplify and ease that process.
Preparing to Launch
Okay, so we have we have our products, our website is all set up and ready to go, we're done right?
Not exactly, we are missing one thing…customers!
Before officially launching your eCommerce business you need to do some marketing to increase your product and brand awareness. Setting up an account and actively posting on social media is a great first step (make sure your personal account and business account are separate!) Build your follower base on social media, and actively post your products and services you provide. You can also write blogs and share them on social media, linking it back to your website to increase your website's search engine optimization (SEO), and drive traffic to your website. E-mail marketing is also a great way to directly inform your customers on new products and special deals!
Post Launch
Once you begin to sell your products, following up with customers is very important! In fact, it costs associated to acquire a new customer is higher than it does to keep an existing one. So always make sure you are interacting with your customers and aid them with any issues they may face.
Freightcom + Shopify
If you are currently one of the many eCommerce retailers using or looking to use

shopping cart giant Shopify; customers will be pleased to know that Freightcom is currently developing plug-ins that will allow eCommerce retailers the ability to connect the shopping cart back-end into Freightcom. eCommerce retailers will now be able to take advantage of Freightcom's extremely competitive courier shipping rates. Whether the strategy is presenting flat rate or real time pricing, the e-tailor customers will now have the power to select an affordable courier service of choice while retaining e-tailor profitability.
Interested in learning more about the Freightcom and Shopify integration? Would you like to be apart of the eCommerce testing process? Visit our website at www.freightcom.com, give us a call at 1-877-335-8740 or e-mail us at customercare@freightcom.com, we can't wait to hear from you!