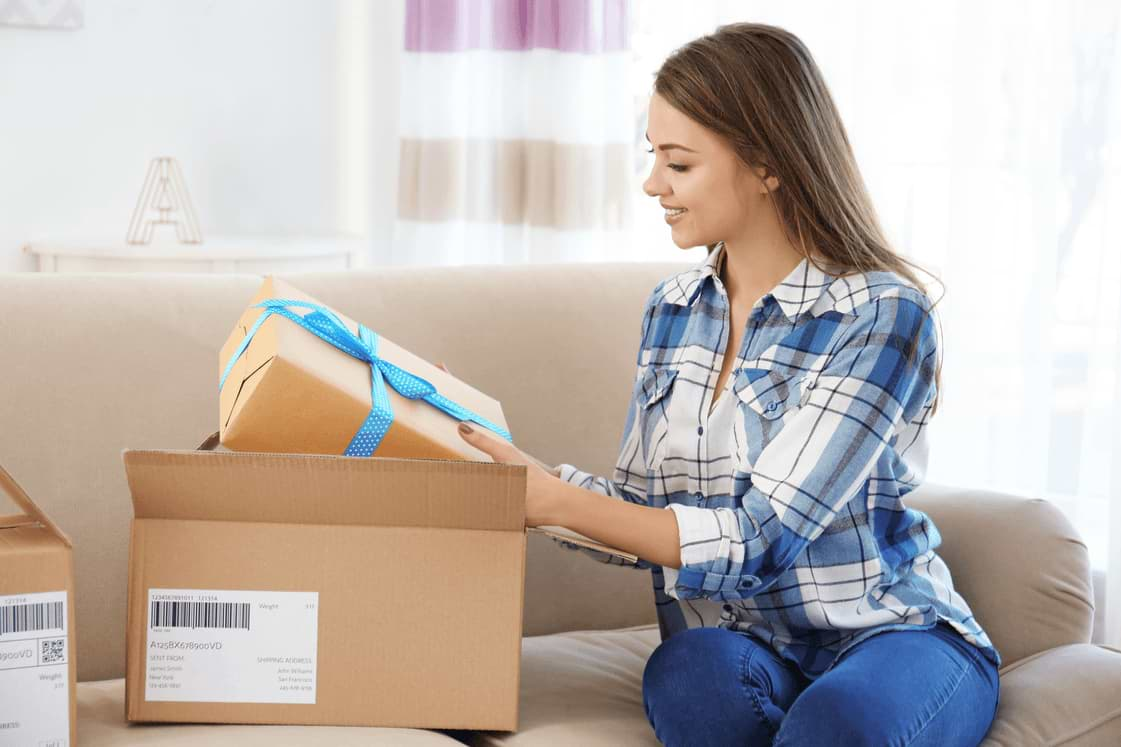 4 Ways to Drive Brand Loyalty Through a Great Delivery Experience
The evolution of technology, as well as the growth in consumer-facing brands such as Amazon and Apple, has resulted in customers across all industries (whether B2B or B2C) now expecting an on-demand, seamless and superior customer experience (CX). Any friction in the customer journey can significantly affect how a buyer of your company's products sees your business; and a bad experience ultimately results in lost sales, the inability to build a loyal customer base, and a decrease in profits.
The Importance of Shipping
This renewed importance on the customer experience is leading companies to compete for market share and stand out from their competitors through a range of new techniques - and shipping logistics plays a large role in that
When it comes to delivering your company's products, businesses and consumers care about a huge range of shipping variables which all add to the quality of the experience. These can include everything from how fast you can ship their item, the ability to accurately track the delivery, how convenient and pleasant the receiving experience is, how much the delivery costs, and the overall unpacking experience.
Customer Loyalty
A good customer experience helps create loyal customers, and loyal customers result in higher profits and the growth of your business. In fact, according to a study from American Express, 58 per cent of consumers are willing to spend more on companies that provide excellent customer service.
That's incredibly important for any business - especially when considering the statistic that, on average, loyal customers are worth as much as 10 times the amount of their first purchase.
To help ensure you offer your customers the best delivery experience possible, Freightcom has four tips below that will help your business create a seamless shipping CX and a loyal customer base:
4 Tips to Improve Shipping CX
1 - Empower customers to track their delivery
Sometimes shipping delays occur and they are unavoidable. Part of a great customer experience is being able to be honest with your customers and provide them with regular updates on where their delivery is.
By partnering with a courier company that communicates well with your customers and sends frequent updates on their package and delivery status, you are already winning the customer experience battle - even if an issue does occur. If there is a problem you can be notified and you can reset customer expectations accordingly.
Setting delivery dates upfront and keeping consumers regularly updated will put your business in a position to manage customer expectations, meaning they aren't disappointed in the overall experience.
Freightcom can help you with shipping best practices, identify the differences between each shipper, and help you select a courier who will be able to deliver the customer experience you demand.
2 - Be clear from the outset which carrier is delivering an item
For one reason or another, many consumers prefer a particular courier over another. Ensure you make them aware of which courier is delivering their package before they order a product so they know exactly what to expect.
In some cases, a consumer can select from a choice of couriers at the checkout stage. So consider offering a choice during your shopping cart process. This will help prevent them from being disappointed after they have made their purchase.
3 - Offer convenient pick-up locations for B2C
For B2C shipping, many customers will want their items delivered directly to their home or perhaps even their workplace, but for some, who live in apartment buildings, for example, this simply isn't feasible. It's possible some may want their item delivered to a pick-up location such as a carrier's distribution location, or local post office.
Offering your customers a variety of options will ensure they are satisfied no matter what their preferred delivery or pick-up method is.
4 - Give customers a choice between fast delivery and saving money
Some customers want to receive their items as soon as possible and are willing to spend more money for fast delivery. While, other customers would rather save money and wait a little longer for their delivery, but still want a quality shipping service.
The more you can adapt to the wishes of each customer, the more satisfying and enjoyable their shipping experience will be.
Remember, receiving the order from your company is the most anticipated part of a customer's journey with your brand. If you falter at this step, it's likely they will move on to your competitor.
If you succeed, however, you will have created an experience that goes a long way towards ensuring a second order or word-of-mouth referrals.
Need help implementing a shipping system you can trust for the best shipping rates? Contact the Freightcom team of experts today and find out how we can help your business deliver.