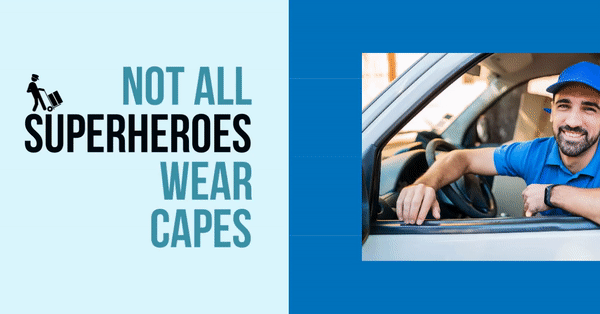 An Attitude of Gratitude for the Unsung Heroes of the Road
There was a time, not too long ago (our older readers will relate to this) when sharing a snack and a few words of kindness with the friendly neighborhood postman was absolutely normal. With increasing digitization over time, we lost some of that spirit (hey kid, look up from your cellphone!).
The pandemic, even with all the social distancing that comes with it (or maybe because of it), has brought back some of that old 'attitude of gratitude'!
Seeing how healthcare workers are putting their lives on the line for us, every single day, this is not surprising.
And while the contribution of healthcare workers is unmatched, there's another set of essential workers who deserve our gratitude - delivery drivers.
And we believe that gratitude expressed is better than just gratitude felt!
Every year, whether it's during the holiday season or after Amazon Prime Day, these hard-working men and women give it their all to deliver our precious packages on time.
In 2020, delivery drivers have been at the forefront of keeping the economy going by working extra hard as physical stores moved online and eCommerce numbers skyrocketed, even beyond the traditional heavy days.
In fact, they took on a more vital role this year - delivering necessary goods. Every day during the pandemic, delivery workers have put themselves in "germs' way" to ensure that we can remain functional and at home. Now, they are doing what is possibly the most essential service to humankind in 2020 - delivering the COVID-19 vaccine.
There's so much that these drivers do that we have to be thankful for!
Here are ways you can show appreciation to these wonderful men and women:
1. Leave handwritten thank you notes for drivers on your doorsteps. Some people have taken this one step ahead by creating chalk art along the sidewalks.
Want to take this a step further and make handmade cards at home to go with the supplies? This site shows you how you can make some heartwarming cards such as the one on the right.
2. Leave gift baskets on porches with snacks such as cookies, water bottles or even gift cards. The pandemic has resulted in more routes being added for most delivery drivers and this means more time on the road and limited eating options. In this scenario, a snack or a drink is always welcome.

3. Delivery drivers, like all of us, need essential items - often more so because they are out all day. Leaving some at the door, such as tissue boxes, masks, hand sanitizers, tea/coffee would really help them.
A big shoutout to little Jack Mahar. This 5-year-old kindergartener from New York goes out of his way for delivery drivers by setting up a 'refreshment stand' at the end of his driveway.
4. It's not only essential items and snacks that delivery drivers would appreciate. Many of them have kids who are learning virtually. Leaving kids' puzzles, toys or coloring books can be a wonderful way to show gratitude to not just the drivers themselves but also their families!
PRO-LEVEL CONSIDERATION: L

eave a note informing your delivery driver that the items you've left have been sanitized (and do it too)!
5. We know how difficult it can be to navigate Canada's harsh winter conditions, especially on the roads. This is a reality that delivery drivers live with every day. The very least we can do is to keep our walkways clean and clear them of snow and ice. On the same lines, keeping our pets on leash when outside also helps!
The one big thing that we all can take away from this situation is that it is possible to be considerate even while being socially distant!
Let the kindness roll on, like the wheels of the delivery truck that just dropped off your package!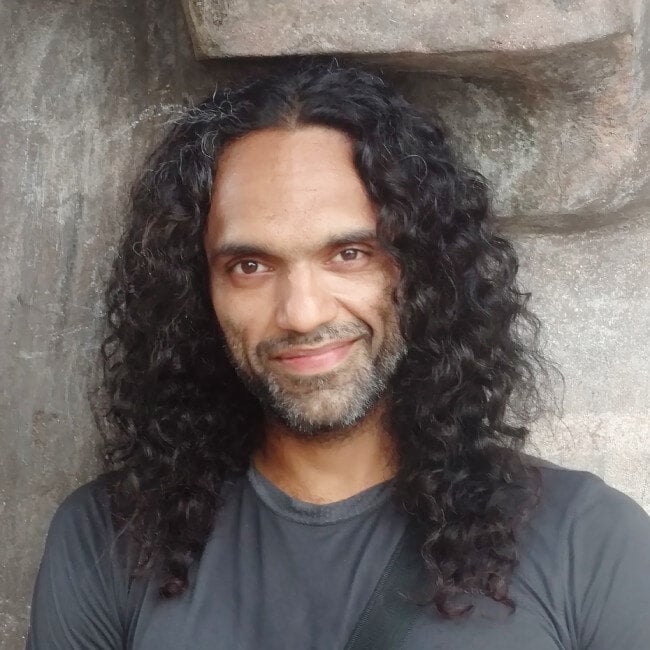 Content Writer at Freightcom