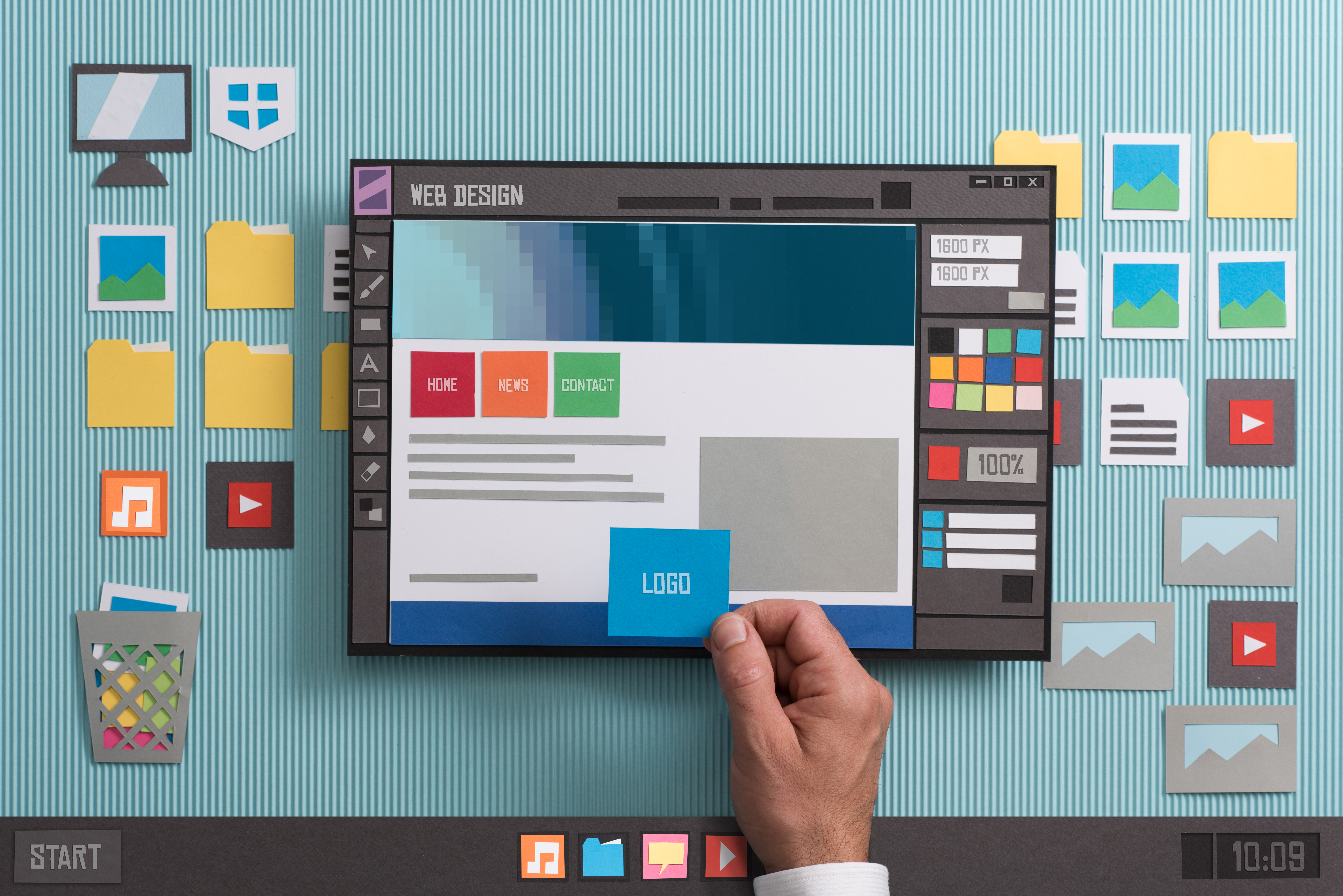 ClickShip Academy 104: Web Design: Template or Custom Design?
Welcome to part four of our blog series, "Everything You Need to Know to Start an eCommerce Business". In the last article from ClickShip Academy, we discussed how to get your domain and start hosting your domain online. We can now begin to delve into how your website will look, it's time to talk about design!
Before we go into the two parts of the design module of this 12 part series, let's explore some basics of design and what we call web design templates in contrast to custom-designed websites.
The design of a website is extremely important in terms of user experience (commonly referred to as UX). UX design in basic terms is about making your website meaningful and providing a relevant experience to users. User interface design (UI design) also goes hand in hand with UX to make interfaces easy to navigate and understand.
There are two ways you can go about deciding your design scheme, you either use a web design template or you can custom design your website.
What Is a Web Design Template?
A web design template is an already available template that you can use with many of the eCommerce website builders in the market that you may be using to build your website. When you choose a website builder many templates are offered for free, but it is likely that those templates may not have the look of your brand, so you may have to buy your design template for a flat fee.
You can purchase many of these templates from any number of eCommerce platforms you are using, from Wix to Shopify to Squarespace.
What Is a Custom Designed Website?
A custom-designed website is basically what it sounds like. It's a website that is designed specifically for your vision by a design individual or a team of designers. References to how you'd want your website to look will undoubtedly help your designer in understanding your vision.
We would like to mention that working with designers and speaking their language (see essentials of web design below) is also an important aspect you must consider before you start on this journey.
When you have a custom design, you give your developer the basics of what your website will look like (wireframe and more), provide them with the type of website it is (eCommerce) and what you aim to achieve from your site (sales).
Your design will then act as a visual guideline so that your developer can easily code the website The developer will incorporate the design principles already implemented by the designer and will bring your vision of your website to life. However, keep in mind that some developers still use certain basic templates as a foundation for your custom design.
If you still choose to use templates,the website builder will already have accounted for many of these considerations, however, as a store owner, we feel it's important for you to understand your options before you decide how your website will look.
So let's say you're getting a custom design drawn out from a design team or a freelancer (you can contract from Fiverr or 99designs).. What is it that you need to know before you speak to them? The essentials of web design will help you with your website, be it a template built website or custom designed.
What Are the Essentials of Web Design?
Guiding the Eye: Your design should have a visual hierarchy, clearly showcasing what the user should focus on and how to proceed from one section to another. In our case, specifically with eCommerce what products categories are available, where and how to sign up or make a purchase and prices should all be clear to the customer.
Navigation: Your design should make it easy for the customer to navigate from one part of the website to another. In our case this would mean making sure that all products and categories are categorized effectively and are easily searchable.
Feasibility: If you are getting a custom-built design you have to make sure that the design is actually buildable. What if you get a custom design that your developer is unable to build? These are the questions you must consider before you start your design journey.
Usability: Make your website as easy to use as possible, user frustrations will not only bring up lots of customer service calls but will also lead to lost possible conversions of sales.
Aesthetics: Typography, alignment and sharpness. Make sure your website is aesthetically pleasing while still having great functionality.
These are the basics of how you should be approaching getting your website designed. We will be expanding more on aesthetics in the next article.
Designing and building your store does not have to be very complicated. You may in the end use, for example, Shopify (or any eCommerce web builder), buy a regular theme and upload your products.
Even if you have a custom design, in most cases you will still need your site created on an eCommerce website builder and may still be using some sort of template.
The answer to custom design or template design can only be answered by taking the requirements of your business into account. Now that we've given you all of the context you needed, we can get into the pros and cons of each option.
What are the Pros and Cons of Using a Website Template?
Pros:
Easy to get up and running
Low cost of getting your website live
Numerous template options suited for your needs
Cons:
Your template can be used by any other business, making your website stand out less
If you are using a template, customization is limited
Most templates are not SEO friendly
May not always work on all devices
Less custom support
What are the Pros and Cons of Using a Custom Web Design?
Pros:
Unique design specific to you and your company
A site tested to work across all browsers
SEO friendly
New technologies (apps) can be added as needed
Support from custom builder/designer
Cons:
Your website will take longer to develop and code
Higher budgets and cost
Now that covers the template vs custom design topic. We will be covering more of this in a future section where we will go in-depth with the topic of custom developed websites vs websites built through a web builder. That being said we're still in the design module! In the next article, we will expand on design, colour theory and branding. Stay tuned.