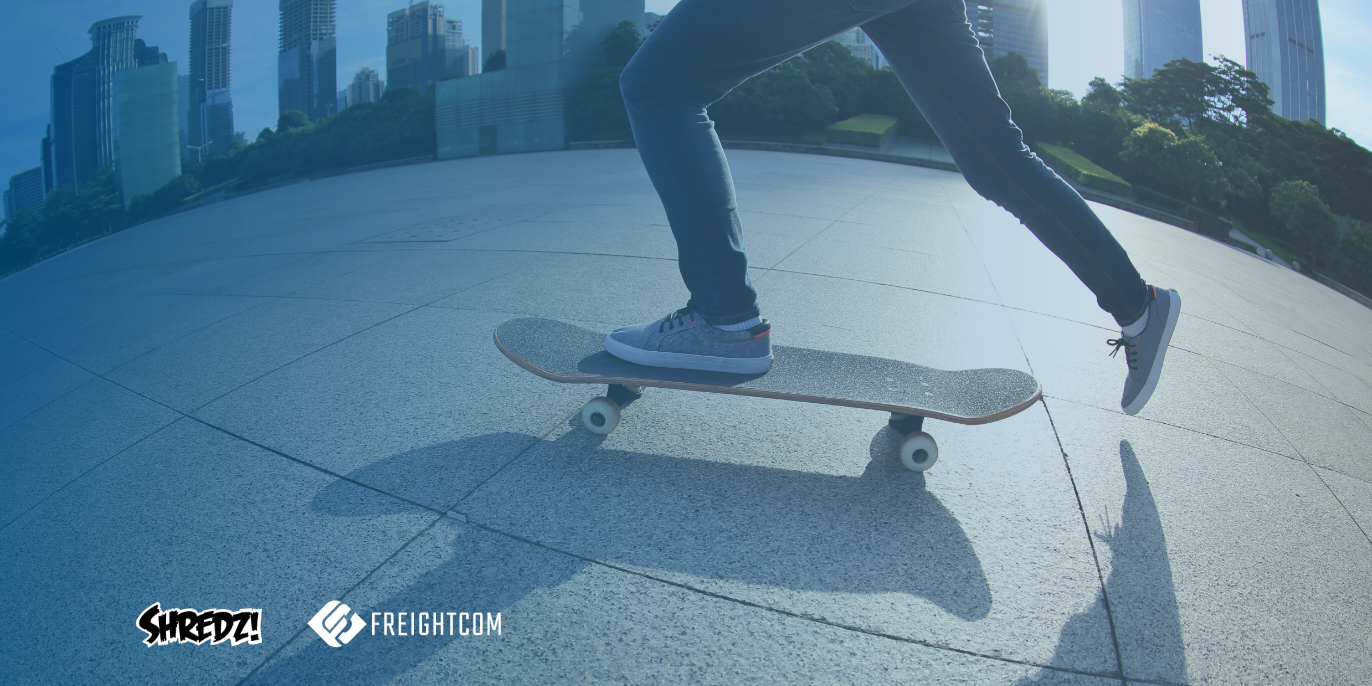 Customer Spotlight: Shredz Shop
When the COVID-19 pandemic hit in March of 2020, the entire world was completely blindsided as we tried to cope with such a sudden paradigm shift. Businesses, particularly small businesses, needed to figure out how to adapt.
Many tried, and sadly many failed. Most notably, brick and mortar retail stores were some who faced the greatest struggle. For businesses where in-store shopping was the backbone of the customer experience, and the primary means of revenue, the pivot to a different model proved difficult.
When faced with this challenge, Sam Stuart, owner of the Cochrane, Alberta skate shop Shredz Shop, took it in stride. As a lifelong skateboarder, Sam is no stranger to pivoting on difficult terrain.
"I Always Wanted to Work in Skateboarding."
Sitting in his office, walls lined with signed memorabilia and proud declarations of Shredz's Canadian roots, Sam is all laid-back smiles. To someone not familiar with the skateboard industry, it would be hard to see him as the owner of a successful business.
"I always wanted to work in skateboarding." He recounts, explaining that he had spent his teenage years working at Shredz's flagship location in Sylvan Lake, Alberta, and was offered the opportunity to helm the new Cochrane storefront when it opened in 2007.
Since it opened its doors, Shredz has solidified itself as not only a successful retailer, but as a core supporter of the skateboarding community in the area, sponsoring events in low-income areas, providing equipment to the less fortunate, and hosting clinics to help introduce skateboarding to marginalized groups within the community.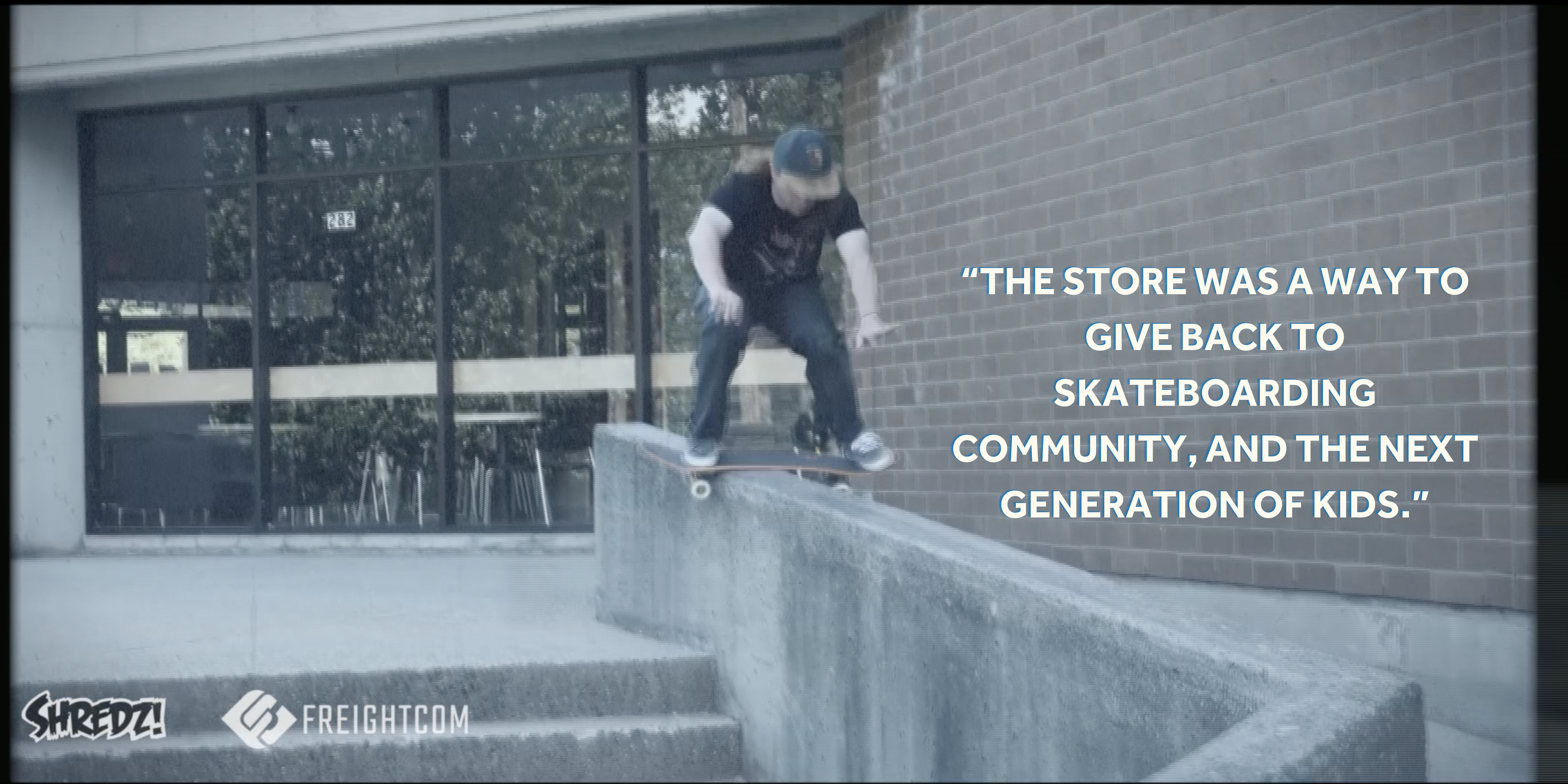 "It's Hard to Get Competitive Rates as a Small Business."
Sam is quick to say that the life of a skate shop owner is not without its challenges. For all of the shop's strengths, shipping remained a constant pain point. "It's hard to get competitive rates as a small business; you always feel like you're getting underserved compared to the big stores."
The need for reliable, cost-effective shipping options was only amplified when COVID-19 struck.
"We actually saw our sales shoot up overnight. There's 600 [skate shops] here in Canada, and maybe 20 to 30 have good [eCommerce] websites." Shredz, Sam notes, was one of that small percentage with an existing eCommerce infrastructure "Our eCom was always five percent of our business, and overnight it became 80 to 90 percent of our business." That level of sudden scaling could easily be too much for a small handful of retailers to manage.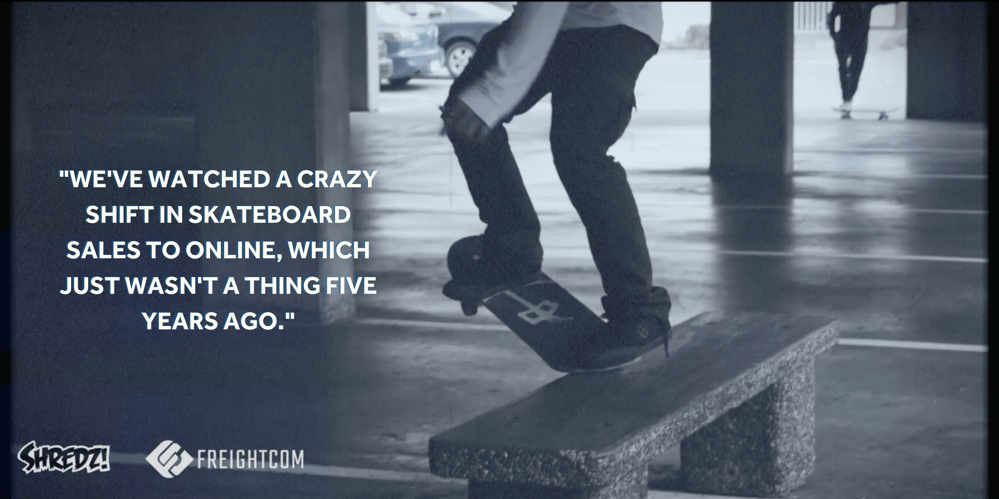 Already a longtime Freightcom customer, Stuart knew that Shredz's shipping needs would be in good hands. "One of my friends reached out to me and told me to try Freightcom. We ran the numbers and they were cheaper on every single package we compared with, so it was a no-brainer."
"It's Going to be More Important to Have a Good Shipping Partner."
With help from Freightcom, Sam and Shredz were better equipped to handle the sudden shift in their business model. Moreover, They know that they are set up for what has become a change in the retail landscape.
"We've watched a crazy shift of skateboard sales to online, which is something that just wasn't a thing five years ago. So I foresee that it's just going to continue to grow… I think more and more it's going to be more important to have a good shipping partner and to have a good website that can be found."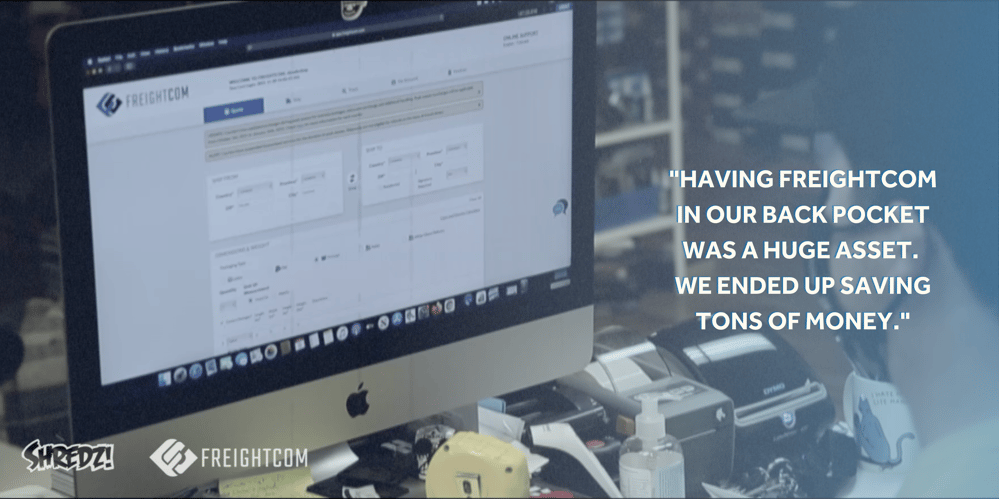 As restrictions continue to ease, Shredz has a summer filled with community events planned. With plans to continue to focus on growing their eCommerce presence, Sam looks forward to a bright future for Shredz, and Freightcom looks forward to helping in that growth.
"When it comes to shipping and shipping rates, I feel like Freightcom's been like our secret weapon."
Make Freightcom Your Secret Shipping Weapon
Freightcom is a multi-mode shipping management solution that offers exclusive rates on LTL and parcel shipping from North America's leading carriers. Our all-in-one platform lets you quote, book, and track all of your shipments in one place, all for zero startup or monthly fees.
Contact one of our Shipping Experts from Monday to Friday, 9am to 5pm EST at
1-877-335-8740, or email us at sales@freightcom.com and see how Freightcom can optimize your shipping strategy today!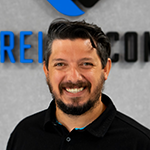 Brandon Draga is a full-time content writer at Freightcom, the leading shipping solution for businesses in Canada. When Brandon is not writing content to help businesses with their shipping needs, he can be found at local skate parks or writing fantasy novels.