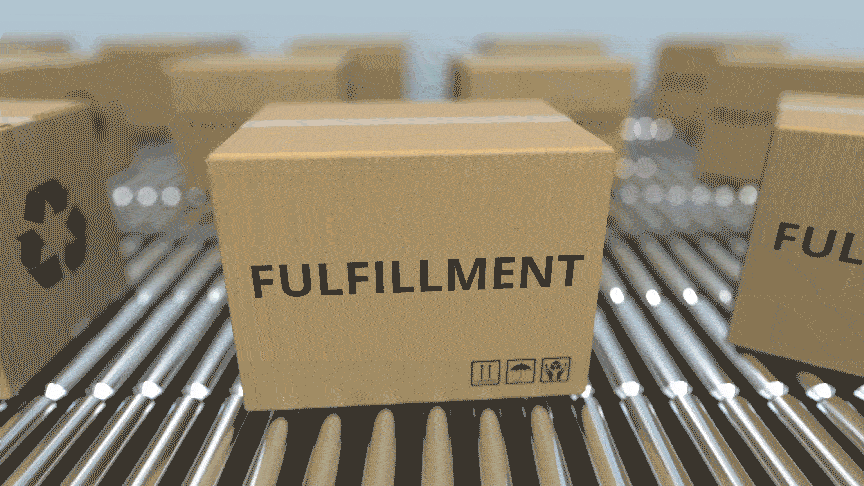 eCommerce Fulfillment in a Lockdown - What You Need to Do
With Covid-19 cases exploding, an emergency lockdown was declared in Ontario on January 12, 2021, in an effort to remove stress from the province's healthcare system.
For retail, this means that only the sale of "essential" products is allowed in-store: those used for health, hygiene, safety, repair and food.
With previous lockdowns already having changed things, this development will drive the stake of social distancing further into what's left of retail as it existed in pre-eCommerce times.
The silver lining of the Covid era has been eCommerce! In fact, it has become an insurance policy for most businesses, and several categories, such as Automotive Parts, Electronics, Shoes & Apparel, and Health & Beauty, have actually seen sales like never before.
With a strict stay-at-home order in effect, this can mean more opportunities for eCommerce business owners.
Unusually high sales don't necessarily mean, however, that everything will be easy as pie! You may have to make major adjustments to the way you manage your business to keep up with increased demand as the lockdown intensifies.
This applies more to shipping and fulfillment than anything else in the eCommerce cycle.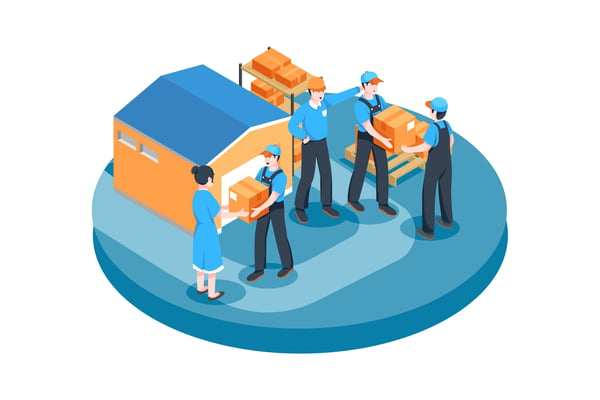 Do you start transferring all your inventory to your garage? Should you diversify your fulfillment options or stick to one? Or should you look at other options?
If you're asking yourself these and related questions, you're reading the right article!
In this post, we will try and point you in the right direction and list the steps you can take to effectively meet demand while hunkering down for the period of the emergency!
We will talk about what you can do in these specific areas:
Warehouse Organization

Stock Levels

Shrinkage Rates

Fulfillment Options

Shipping Strategy

Communication with Stakeholders
Let's get started!
Organize your Warehouse
Being organized may be a cliche when it comes to handling anything eCommerce, but the imposition of an emergency means that organizing your warehouse cannot be stressed enough.
For instance, ensure that items that sell the most should be easier to reach than those with lower sales volume. Move seasonal items to make room for those that generate year-round sales.
Use labels and barcodes to track products - from the moment they are received in the warehouse until they are delivered to the customer.
Another method you can deploy is the maximization of vertical space in your warehouse with a shelving system. To make your order fulfillment process smoother and keep your warehouse organized, use the First In First Out (FIFO) method. In other words, ship out older stock first and only then continue with the newer stock.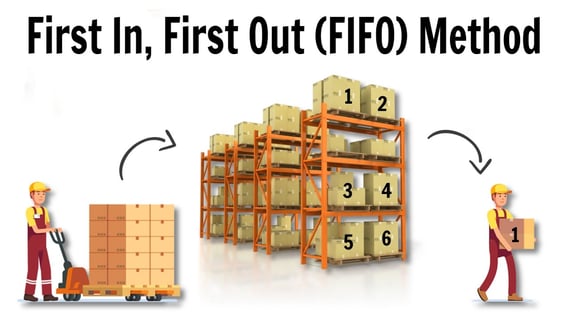 Source: LaceUp DSD Software
Keep Track of Your Shrinkage Rates
What is Shrinkage rate? Shrinkage rate refers to the percentage of items that get lost, are returned, or are damaged during shipping. In other words, everything in your inventory that does not add to your bottom line increases your shrinkage rate.
When you take stock of your inventory, it's vital that you account for your shrinkage rates.
Always allow some extra count for these items when calculating your stock levels.
Ensure Minimum and Maximum Stock Levels
With sourcing and fulfillment transforming drastically, it is more important than ever to have a minimum and maximum stock level for each product. A minimum quantity will ensure that you won't run out of stock and lose out on sales; not going above the maximum will ensure that you are not saddled with a large number of unsold items.
Of course, minimum and maximum quantities will vary by individual items and to arrive at the correct number, you must rely on the sales data history that you would have compiled during the course of the pandemic.
PRO TIP: Consider diversifying your supply chain. Relying on a single supplier makes you vulnerable because you have no backup if infection strikes or if your supplier is unable to meet demand because of labor shortages. New relationships come with their own challenges but it's easier to tackle these than losing your only supplier.
Expand your Fulfillment Options
Before Covid, it was regular practice to store your inventory in one or two warehouses.
Now, with fulfillment centres increasingly becoming prone to infection, diversification is key. If it's a single fulfillment centre that you're depending on - whether your local warehouse or your own garage - you're placing yourself at great risk.
Let's face it - the infection has no bias and flourishing sales may soon turn to closed operations!
A good way around this is working with a third-party provider (3PL) with multiple fulfillment centres across Canada. Doing this will enable you to sustain operations even if the lockdown transforms into a full-blown curfew. You would also be able to benefit from distributed inventory; and if the fulfillment centre is close to the customer, shipping costs will reduce and delivery times will become shorter.
And if you do work with multiple 3PLs, be prepared for your supply chain to be disrupted at one of your 3PLs. Arm yourself with the ability to switch to an alternative site immediately. To do this, it's imperative that you have ready access to information.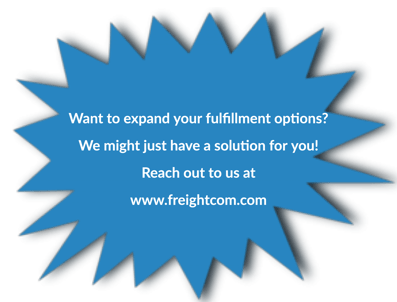 Prioritize Open and Constant Communication
With the risk of infection rising daily, online shoppers have shown willingness to accept longer delivery windows to avoid going to brick-and-mortar stores.
While longer delivery times may be more acceptable, a lack of communication is not. Most consumers expect proactive and transparent communication, especially if a delivery is delayed or canceled. This is a vital element of providing good customer experience; if a curfew strikes, unclogged lines of communication will be as important as an unclogged fulfillment strategy. Some cost-effective methods of communication that you can use effectively are emails, push notifications, and text updates.
Moreover, keep dialogue open with the other stakeholders in the eCommerce process, including workers, vendors, and carriers.

Align with a Responsive Shipping Partner
Shipping and order fulfilment play a direct role in your customer experience, even more so when receiving that package from you is one of the few ways that your customers stay positive during extended lockdowns.
If you can provide a good shipping experience, shoppers will come back to you.
It is essential to have an effective shipping strategy in place to not only elevate customer experience to a new level but to also reduce shipping-related defects. Great shipping also serves as a fantastic promotional tool.
Wouldn't it be great if you could reduce your costs at the same time?
This is where using one of Canada's leading shipping service providers makes sense.
Freightcom offers a host of features and deeply discounted rates from top-tier carriers. Key benefits include: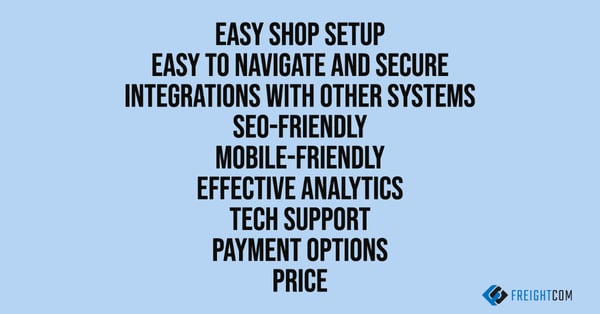 Reach out to us to learn more!
Conclusion
The fact of the matter is that COVID-19 is not going to go out of the news for a long time, long after vaccines have been administered.
The current health crisis has shown us that there is a constant need to anticipate, adapt and grow. When world economies recover and normalcy returns - and it will be a different normal from the one we've been used to - companies that are willing to alter their strategy in response to the times will gain most going forward.
In the meantime, we are here for you to help you get through this as you work to keep your business strong and your spirits high!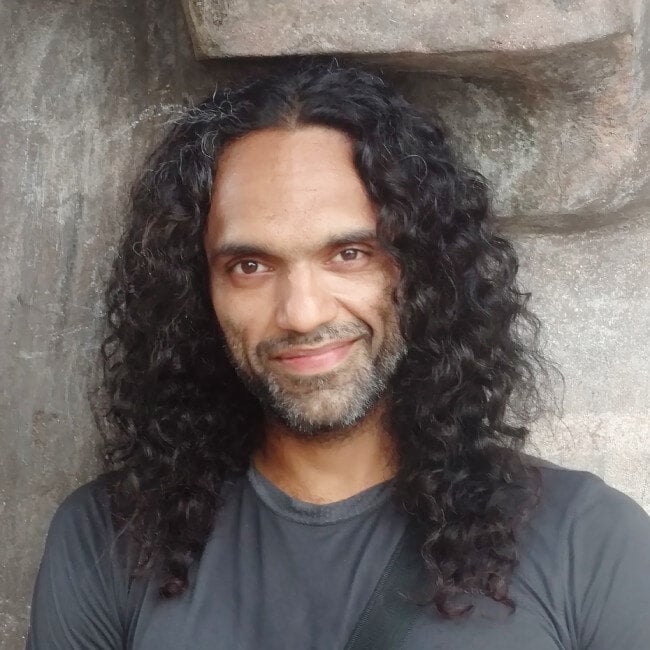 Content Writer at Freightcom