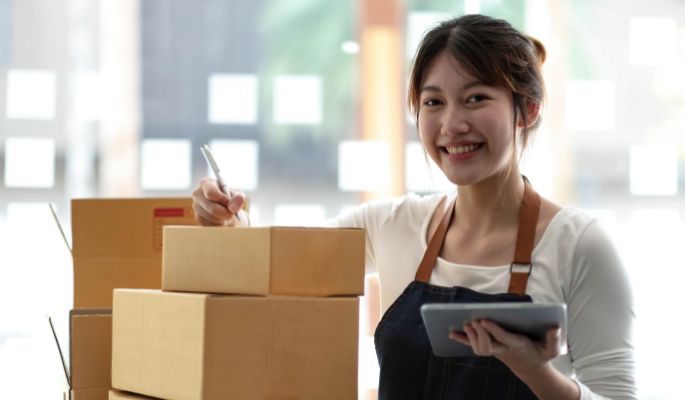 Key Tips for Effective Small Business Shipping
Whether you've decided to start a new business in the new year, or you're working toward growing your current business, it can be easy to make false, and oftentimes costly assumptions about how your business should operate.
As a small business, your shipping department may not have the experience to recognize the nuance behind a seemingly straightforward process.
Perhaps, you are still at the stage of your business growth that you are the shipping department and taking the time to analyze the shipping process may take time away from other, more pressing responsibilities.
No matter the state of your shipping department at the moment, the fact remains that, without the right information, it can be all too easy to make decisions about your shipping that can cost your business time, money, and even customers.
With that said, while shipping is only one part of your business, at Freightcom shipping is our business. We gathered some key tips to help you ensure that your shipping process is as optimized as possible.
Take Weight and Dimensions Seriously
Whether you are shipping a package or a pallet, the two most important pieces of information you will give to the carrier are your shipment's weight and dimensions.
These two measurements are the primary means by which carriers calculate the cost of shipping any given goods, and failing to provide the accurate weight and dimensions of your pallet or parcel can result in hefty remeasuring and reweigh fees from the carrier.
Investing in tools such as a good-quality shipping scale can help ensure that you are providing accurate measurements when you book, and rounding up to the nearest whole number on all your measurements will help reduce the margin for error.


Source: Statista
Know Where You're Going, and Where You're Coming From
While it is important to have the correct to and from addresses any time you ship, it is just as, if not more important to know the details about these locations before you book.
For instance, pallet deliveries to residential addresses, deliveries to or pickups from limited access locations, and deliveries or pickups that require accessorial services such as tailgates, all have additional fees on top of the base shipping fee.
It's important to know whether the locations you're shipping to or from require these additional services because they must be listed at the time of booking.
Failing to do so will result in chargebacks in excess of the cost of the accessorial fees, and oftentimes will also result in the carrier being unable to pick up or deliver your shipment. Which also means delays.


Source: Merriam-Webster
Protect Your Shipment in Practice, and On Paper
The process of shipping goods always carries with it the potential for disaster.
While reputable carriers will always exercise their due diligence in keeping your goods safe and secure during transport, much of the responsibility falls on the shipper to adequately prepare those goods ahead of booking.
Physically, this means packaging your goods safely and securely, following best practices both in packing any boxes being shipped and, if necessary, preparing any pallets correctly.
For additional protection, it is advisable to invest in shipping insurance.
While many carriers offer insurance on goods to a point, for particularly high-value items it may be necessary to invest in insurance offered by a third-party company.
Keep Your Shipping as Diverse as Your Shipments
While it is tempting, especially as a small business, to do all your shipping through a single carrier, this can prove to be unnecessarily costly in the long run.
While most major carriers excel at certain types of shipping, it is prudent to research multiple carriers in order to find each one's strengths.
Doing so will help to ensure that you are getting the best price and the best level of service on every shipment you book.

Let Freightcom Optimize Your Shipping as Your Business Grows
As necessary as shipping is for any business, it can continue to be challenging at any stage of growth.
At Freightcom, we work hard to help businesses of all sizes face those challenges.
We partner with North America's leading LTL and parcel carriers to offer you better rates on domestic and cross-border LTL, domestic and international parcel shipping, and many other shipping services, all with zero upfront and monthly fees!
Contact one of our shipping experts today and find out why Freightcom is the first choice for small businesses, enterprises, and everything in-between.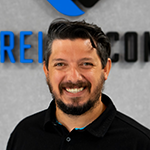 Brandon Draga is a full-time content writer at Freightcom, the leading shipping solution for businesses in Canada. When Brandon is not writing content to help businesses with their shipping needs, he can be found at local skate parks or writing fantasy novels.