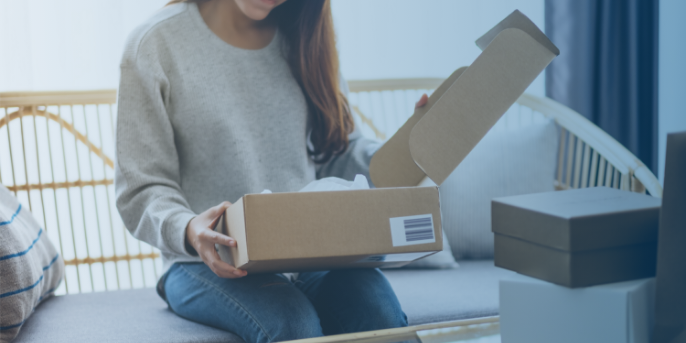 Order Fulfillment Options for Growing Businesses
When we talk about how Freightcom helps businesses of all sizes, we know that businesses can have as much in common as what makes them unique. While the nascent start-up shipping boxes from their garage and the established brand loading pallets from their warehouse seem to be very different, at their cores both are in the business of order fulfillment.
However, fulfillment does not have a one-size-fits-all solution. As a business grows, its needs grow and evolve as well. To a business owner on the brink of outgrowing their current fulfillment option, it can be difficult to figure out what the next step in your fulfillment strategy should be without some guidance.
That's why this week we'll be looking at three fulfillment options meant to accommodate businesses at different stages of growth and help guide you to the right solution for your business.

(Source: https://www.ic.gc.ca/eic/site/061.nsf/eng/h_03147.html)
Fulfillment by Merchant (FBM)
For entrepreneurs just starting their business, a fulfillment by merchant, or FBM model is typically the simplest and most cost-effective fulfillment option. In short, the FBM model means that every step of your business' order fulfillment is handled by you, the merchant.
An FBM model is often the most cost-effective fulfillment option for small businesses as it requires no dedicated staff or warehouse space beyond what the merchant provides. This, in turn, makes for a flexible model that can be scaled to fit an operation as small as a home office, or as large as an enterprise-level organization with a dedicated shipping and fulfillment department.
The greatest weakness of the FBM model, and where it begins to falter as a business grows, is the fact that it is an entirely independent operation. While a small staff may be able to handle fulfilling a certain number of daily or weekly orders on their own, as a company grows and orders increase, managing higher-volume order fulfillment on one's own may take time away from other areas of running your business, and increasing staff may not yet be feasible.
Fulfillment by Amazon (FBA)
When fulfillment becomes too large for your business to manage independently, outside services are available and ready to help. For many businesses, Amazon's FBA service is the gold standard. Amazon FBA allows businesses to utilize Amazon fulfillment centres to house their products and fulfill outgoing orders.
Aside from the benefit of having Amazon's infrastructure at your disposal, Amazon FBA also offers its users perks such as free Prime shipping on eligible products. Further, while FBA is an Amazon service, its users are allowed to list their products on multiple online sales channels, including their own website.
As with an FBM model, however, there are drawbacks to using Amazon FBA, especially as your business continues to grow. For instance, Amazon will charge sellers a long-term storage fee for inventory that is held longer than 365 days, and so it can be a detriment to larger businesses who accumulate larger standing inventories.

Fulfillment via 3rd Party Logistics (3PL)
Like Amazon FBA, 3rd Party Logistics, or 3PL providers function by offering businesses warehousing and fulfillment services for their products. Many 3PL providers operate across multiple fulfillment centres across the country, allowing for businesses to reduce their shipping fees by fulfilling orders closer to their customers.
Because these 3PL providers are not exclusively tied to an eCommerce platform, they are often preferable for businesses whose majority sales are from their own online storefront. Many 3PLs will also offer support with additional services such as online inventory management, and even returns management.
Longtime readers of the blog and Freightcom customers may know that Freightcom also offers a 3PL service, in Freightcom Fulfillment, where your business can get the benefits of a 3PL service coupled with the great shipping rates and reliability provided by our leading carrier partners.

(Source: https://www.doddle.com/us/the-returns-experience-is-critical/)
Freightcom Helps with Your Fulfillment Needs at Every Stage of Growth!
No matter what fulfillment option fits your business at this or any stage, you can trust in Freightcom to offer shipping solutions that compliment your decision at every stage of your business' growth.
Our all-in-one shipping platform provides exclusive rates on LTL and parcel shipments from North America's leading carriers, and with additional services such as residential pickup and delivery, delivery to Amazon FBA, and of course Freightcom Fulfillment, we help streamline your shipping at every turn.
Contact one of our shipping experts Monday to Friday, 9am to 5pm EST at
1-877-335-8740 or by email at sales@freightcom.com and let Freightcom help you ship smarter, and grow faster today.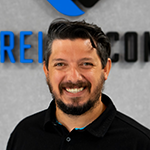 Brandon Draga is a full-time content writer at Freightcom, the leading shipping solution for businesses in Canada. When Brandon is not writing content to help businesses with their shipping needs, he can be found at local skate parks or writing fantasy novels.