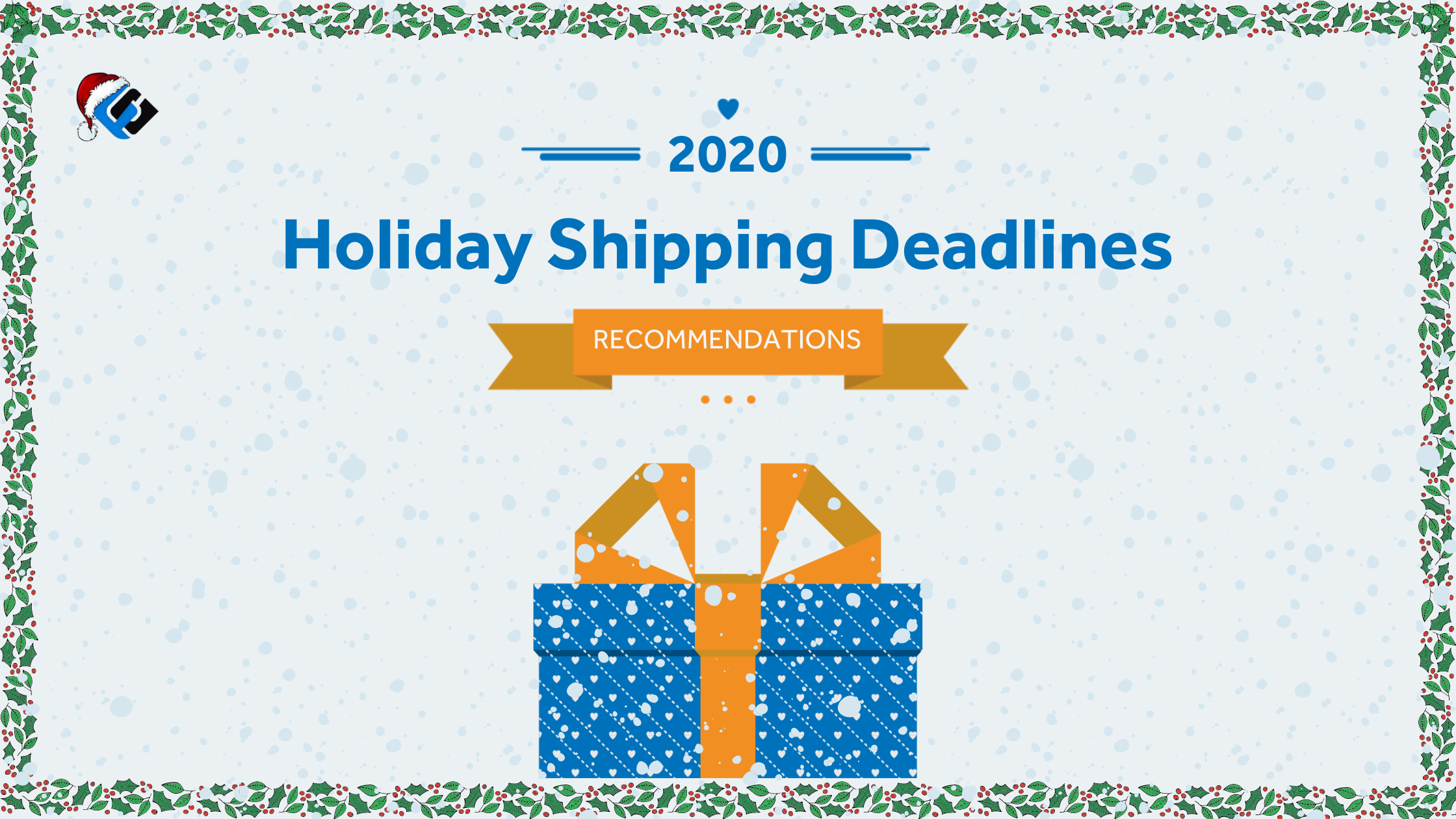 Holiday Shipping Deadlines - 2020 Edition
2020 is officially the busiest holiday shipping season of all time! Here are some of the recommended dates you should aim to get your shipments out by with some of the major carriers so that they can arrive before the end of the holidays.
Keep in mind that these are just recommendations, as service guarantees have been temporarily suspended during this busy shipping season.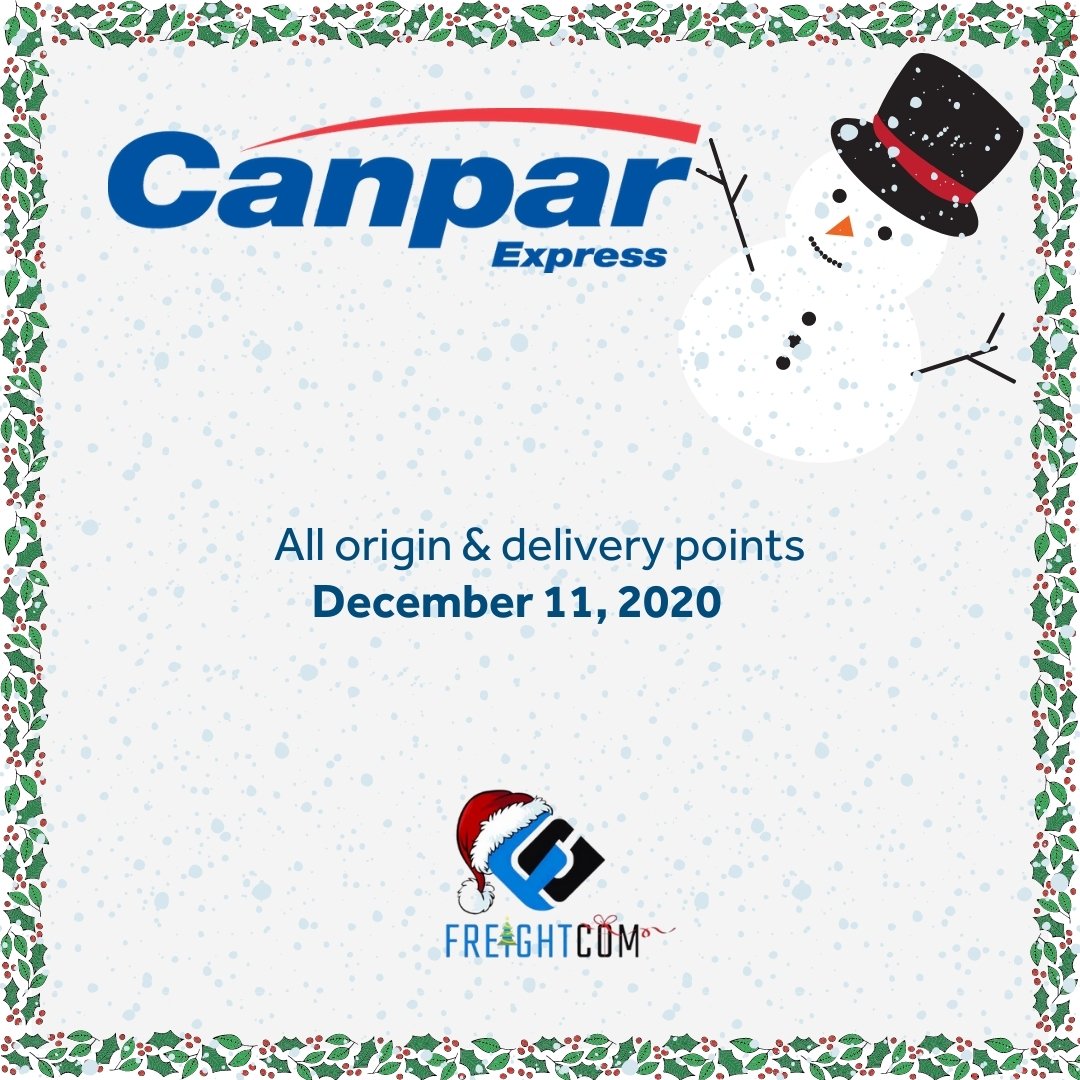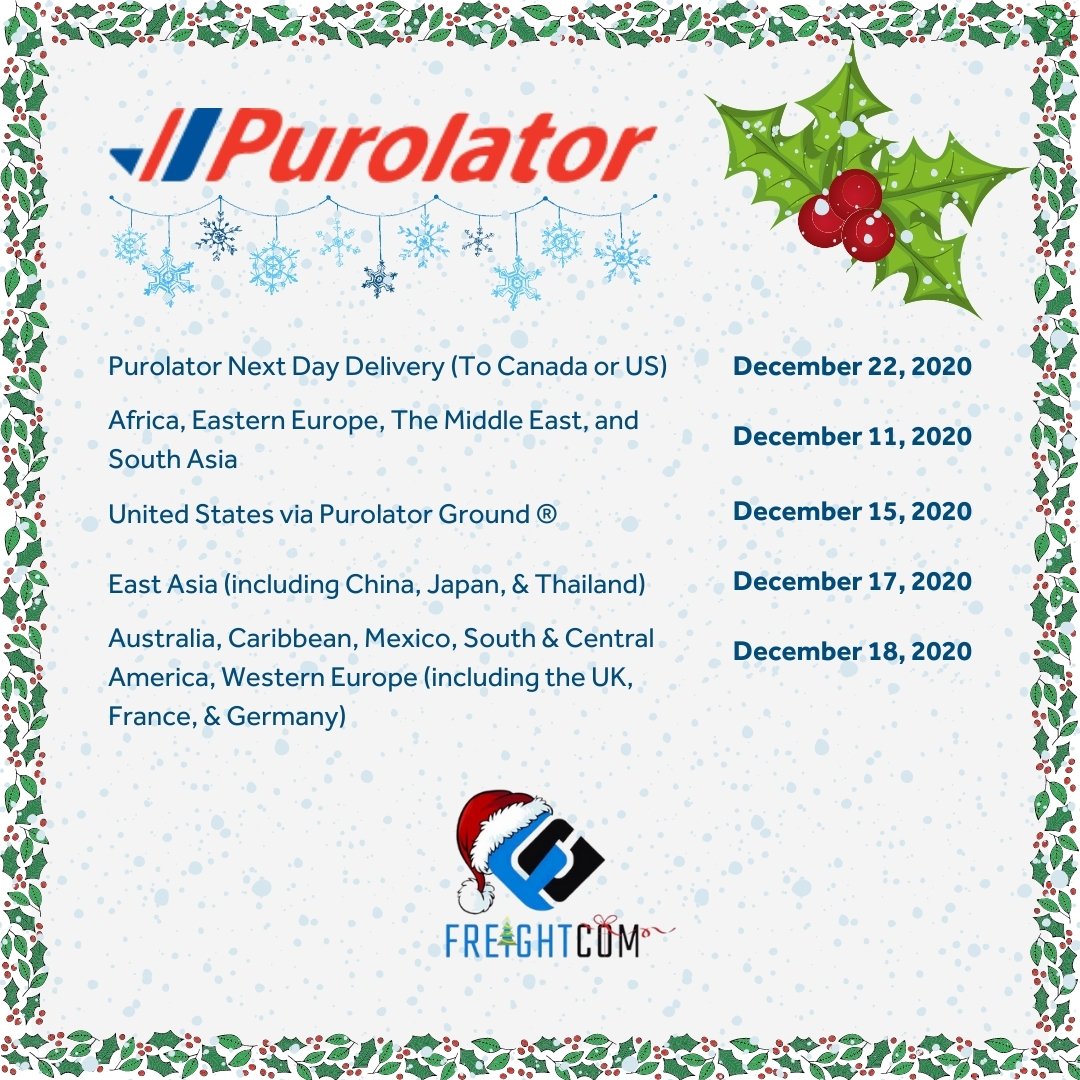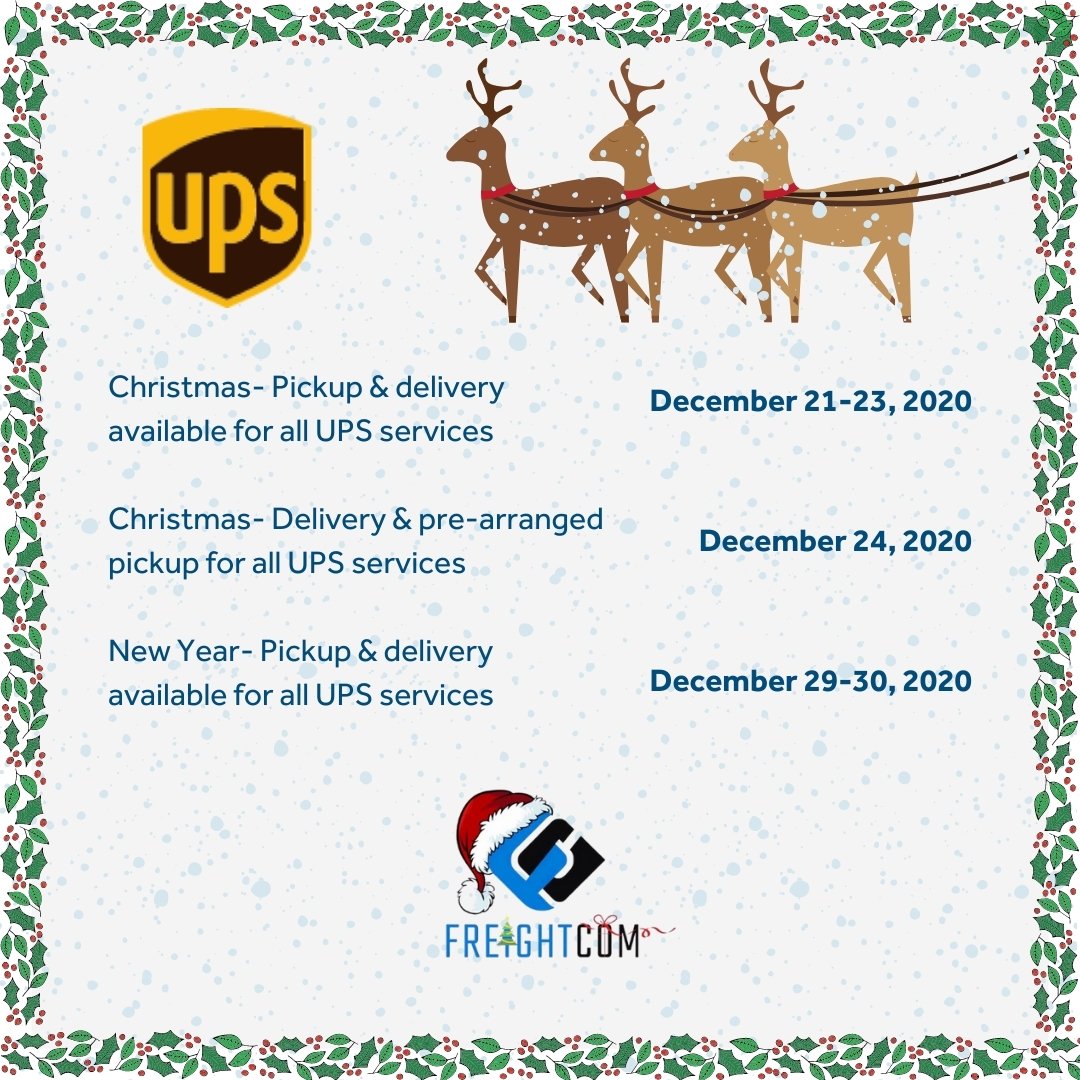 Do you know someone who could benefit from this information? If yes, please share this post with them!
If you have questions or concerns, reach out to our team at sales@freightcom.com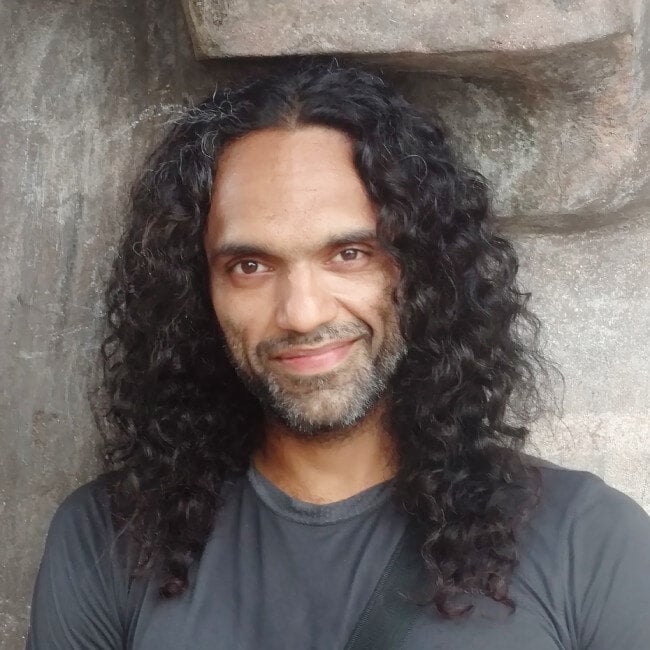 Content Writer at Freightcom