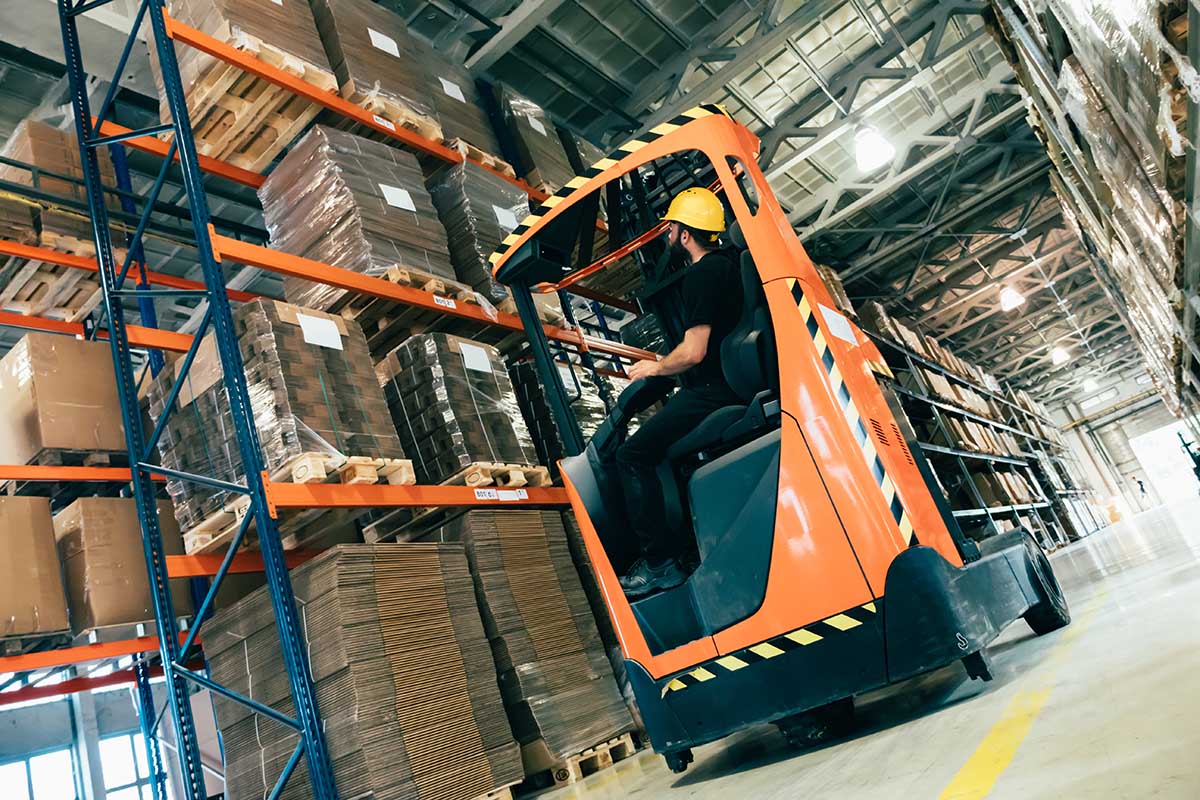 Take The Fear Out Of Shipping Pallets!
Don't let the fear of freight shipping rates drive you away from expanding your business. Many small/ medium size business owners often dream of taking their business to newer heights, but getting it there is always the issue…an expensive one as well! What if I told you there was an automated process for handling your shipments. You heard right! You can have less stress when you ship Less- Than-Truckload (LTL) freight shipping! Yes, that's a thing… with Freightcom!
But what is LTL shipping you may ask? Let's go over some of the basics!
Less than truckload, LTL Freight these are all terms used to describe palletized or large parcel freight shipments that do not require the full freight carrier's truck. Typically this type of shipment ranges anywhere from 1-6 pallets, crates or oversized parcels. LTL shipping is a great method for companies that do not ship high volume as they would not require a full or partial truck and a more cost effective shipping method then to ship with most courier companies.
How is LTL freight priced?
There a six key factors that determine the rates:
The total weight of your shipment
The dimensions of your shipment
The distance it is traveling
Additional Services
The service type
The freight class
Total weight
When shipping a pallet, crate, or a box it is very important that you input the correct information to avoid any additional charges. It is always better to round up the weight, for example if a shipment is 115.5 pounds then round up to at least 116 pounds. In the event to where you list the incorrect weight and it is much lower than what the carrier had weighed it to be then you will be charged an additional reweigh fee. So to avoid any extra charges it's always better to round up and if the shipment is palletized then the total weight should also include the weight of the pallet as well.
Total Size
The total size of your shipment must include the length x width x height. Again, if your shipment is palletized, then it is important to include the pallet's dimensions in the total size. If the dimensions provided are incorrect, this will result in additional charges based on the new dimensions. Just as the weight with the shipment, the correct dimensions are very crucial and an important fact to note is to always round up!
Distance
This one is pretty self-explanatory, but plays a key role when determining the rate of a shipment. It is important to have accurate Postal/zip codes from and to, to achieve an accurate rates.
Additional Services
Additional services also plays a significant role in determining the rate of a shipment as well as ensuring the execution for delivery is successful. For example, if you have a shipment going to or picking up from a residential area, needs a tailgate, or set an appointment delivery, these are all important factors to include when booking your shipment. It is better to list all of this information on the BOL when booking the shipment to avoid any further delays for delivery and additional charges later on.
Service Type
Standard Freight
This is the ground service/ transit time for the LTL freight. It is important to note that when getting a freight quote online with a standard shipping option the estimated time of arrival (ETA) is not guaranteed. This service is great for when you're not in any rush for the shipment delivery and you're not limited to any specific carrier- not to mention it is also a cost effective method.
Expedited/ Express Freight
If you are looking for a shorter transit time then expedited delivery would be a great option! With this type of service, your shipment will reach its destination quicker than a standard delivery service.
Guaranteed Freight
This service type cost more, but if you need your shipment to be delivered to a certain destination on a specific day then guaranteed freight is the way to go. If time is also a crucial factor then you can even schedule an appointment delivery.
Freight Class
Now, things can get a bit complicated here- so let's go down to the basics. Here are a couple of factors you need to know about freight classes:
There are a total of 18 classes numbered anywhere from freight class 50 to freight class 500
The freight cost depends on a freight class (in USA and trans-border shipments)
Freight class is determined by either the goods being shipped or by shipment weight and dimensions
Commodity based class
National Motor Freight Classification (NMFC) are assigned to different types of goods. Based on the commodity of what you are shipping, the weight and the dimensions that is how you determine the NMFC code. When shipping cross border to the U.S. or intra U.S. it is very important to have the correct freight class to avoid any re-class fees.
Density based classing
If you are shipping anywhere domestic Canada, then density based classing is the way to go. Unlike goods based classing, density based classing is just based on the dimensions and weight of the shipment.
How can Freightcom help?
We here at Freightcom are focused on providing businesses the best possible solution when it comes to shipping. Our goal is to help companies save time and money by automating the entire shipping process online and providing aggressive rates. On our shipping platform you can easily compare rates with top-tier carriers, book shipments in minutes, receive daily updates on your shipments and pay your invoices online as well! It's the clear one- stop-shop for shipping LTL!
Let's get started!
Just like the shipping process, creating an account with Freightcom is simple! Just go to www.freightcom.com and select "Create a Free Account". Remember with Freightcom, there are no monthly fees, contracts, or volume commitments! You only pay when you ship! So don't delay, start saving on shipping today!