Competition in the eCommerce space is fiercer than ever before. While you want your products to speak for themselves, for the average entrepreneur, being successful means going beyond simply offering high-quality products. Marketing is key, and how you market your brand should not stop at point of purchase.
We spoke previously on the blog about using your shipping strategy as a marketing tool, but what about the packaging you are using?
In the era of the unboxing video, you want your customers to be as engaged with the act of opening their package as they are with the purchase itself, and so today we'll be breaking down the key pieces of the unboxing experience and showing you how to utilize it in helping your own brand stand out.
What's on the Outside Counts
The box that shows up at your customer's front door is the closest you can come to a second chance for a first impression.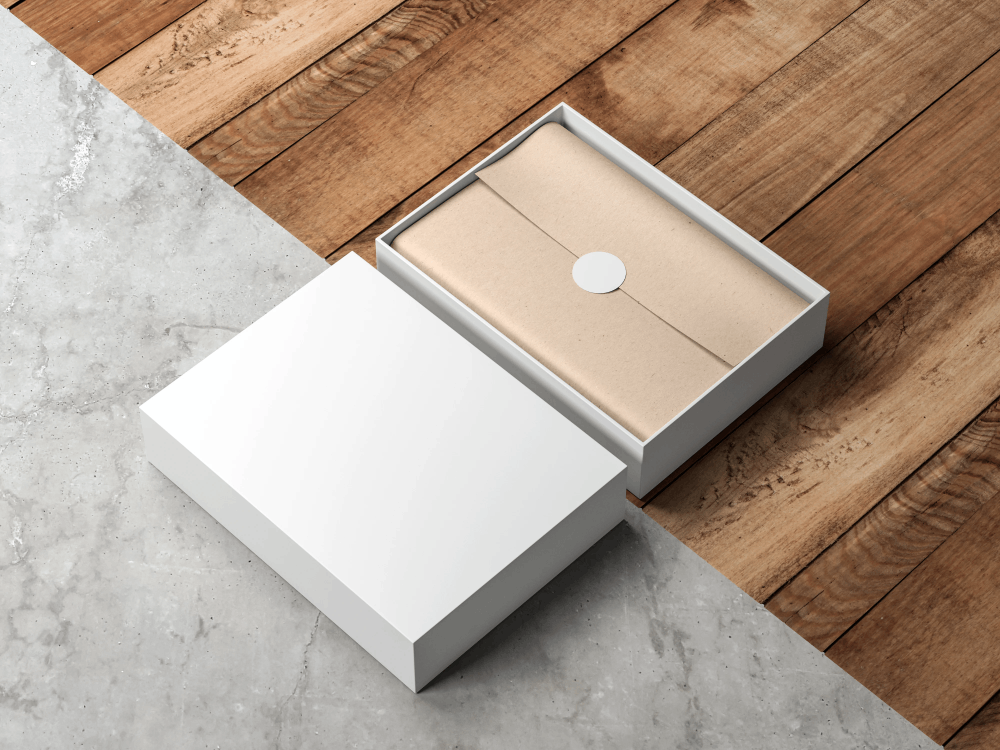 In a recent study by Retailminded, 52% of online customers reported that they would purchase from the same company if their orders arrived in custom packaging[1]. There are multiple ways to set your brand's packaging apart from the sea of brown, corrugated cardboard being shipped every day.
Custom Branded Boxes
The most striking way to set your packaging apart is through complete custom branding. This can be as simple as having your brand's logo printed in black on the sides of a standard cardboard box, or as elaborate as custom-designed boxes with full-colour graphics.
While custom branded boxes can do wonders in promoting your brand and enhancing your customers' unboxing experience, it is also the most expensive option, with most printing companies requiring significant minimum order quantities. This can prove cost prohibitive, especially for smaller businesses.

Stamp Labels
With a steady hand and a fair amount of patience, custom stamps can achieve much of a similar effect as custom branded boxes for a fraction of the cost. Beyond the benefit of the stamp itself being relatively inexpensive, you have the flexibility to utilize boxes of various sizes, shapes, and colours with less worry about order minimums.
The two major downsides to utilizing custom stamps for your packaging are design restrictions and time investment. Due to their nature, any logo designs for rubber stamps must be a single colour, typically black, and rely on a line art-heavy design in order to work well. Secondly, stamping every box you ship out can be a long, tedious process, especially for businesses shipping a high volume of packages every day.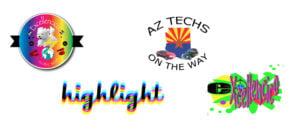 If your logos are low-resolution, multi-coloured, or contain effects such as gradients, they will not reproduce well on a stamp.
Custom Stickers and Tape
For an added touch of visual interest, no matter how elaborate the rest of your packaging is, custom-printed stickers and packing tape can go a long way in helping your brand stand out. They are relatively inexpensive, have no graphical limitations beyond the dimensions, and take very little time and effort to apply to your packages, especially in the case of packing tape which is already a part of the shipping process.
In addition, custom stickers can include important information to encourage engagement with your brand, such as social media handles, contact information, and even calls to action (ex. "Tag us on Instagram, 10% of your second order, etc.)
Send a Message with Your Packing Material
The packing material, or dunnage, that you use can be as much of a branding choice, and as much of the unboxing experience, as the box itself. Putting effort into custom dunnage conveys a level of care to your customers, both in the sense that you are taking care to protect their purchase on the shipping journey, and that you are taking care to make their unboxing experience unique.
As we discussed in our post about correctly packing boxes, packing paper is the most versatile form of dunnage, and in the case of customization this also rings true. As with your boxes, it is possible to order custom-printed packing paper that is unique to your brand, however this can prove unnecessarily costly.
As an alternative, using packing paper that matches or compliments your brand colours will still add to the visual interest and unique flare to the inside of your package while mitigating your packaging overhead.
Wherever possible, consider using environmentally conscious dunnage for your packaging. A 2021 survey from Ernst and Young found that "61% of Canadian consumers will pay more attention to the environmental impact of what they consume."[2] Utilizing recycled materials, and making a note of such material within your packaging, will help to bolster your brand and make your customers feel good about their purchase.
Give Your Customers a Little Something Extra
At the end of the day, everybody loves free stuff, even more so when it's a surprise. When we're talking about product unboxing, this means pack-ins.
Depending on your product and your audience, the ideal pack-ins can vary substantially. For instance, clothing or lifestyle brands geared towards younger demographics may include stickers with their brand's logo, whereas a food or health and beauty brand may opt to include small samples of their other products.
That said, there are certainly additional extras that any brand can include with their products. Hand-written note cards or signed postcards add a level of personalization to your customers' unboxing experience and help them to create a connection to your brand. Similarly, including discount codes acts as a sign of appreciation to your customers that can easily translate into ongoing purchases.
Finally, as with the custom stickers mentioned earlier, these pack-ins are a perfect opportunity to include information to encourage engagement between your customers and your brand.

Freightcom can Help Your Boxes Get Unboxed for Less!
If you want your customers to have the best unboxing experience possible, offering the best shipping possible is a great place to start!
Our all-in-one platform offers exclusive, real-time rates on both LTL and parcel shipping services from North America's leading carriers! Contact one of our shipping experts Monday to Friday, 9am to 5pm EST at 1-877-335-8740 or by email at sales@freightcom.com and see how Freightcom can help you ship smarter today!
---
[1] https://retailminded.com/how-product-packaging-affects-sales/#.Yaj6DdDMLIU
[2] https://www.ey.com/en_ca/news/2021/08/sixty-nine-percent-of-canadian-consumers-expect-companies-to-solve-sustainability-issues