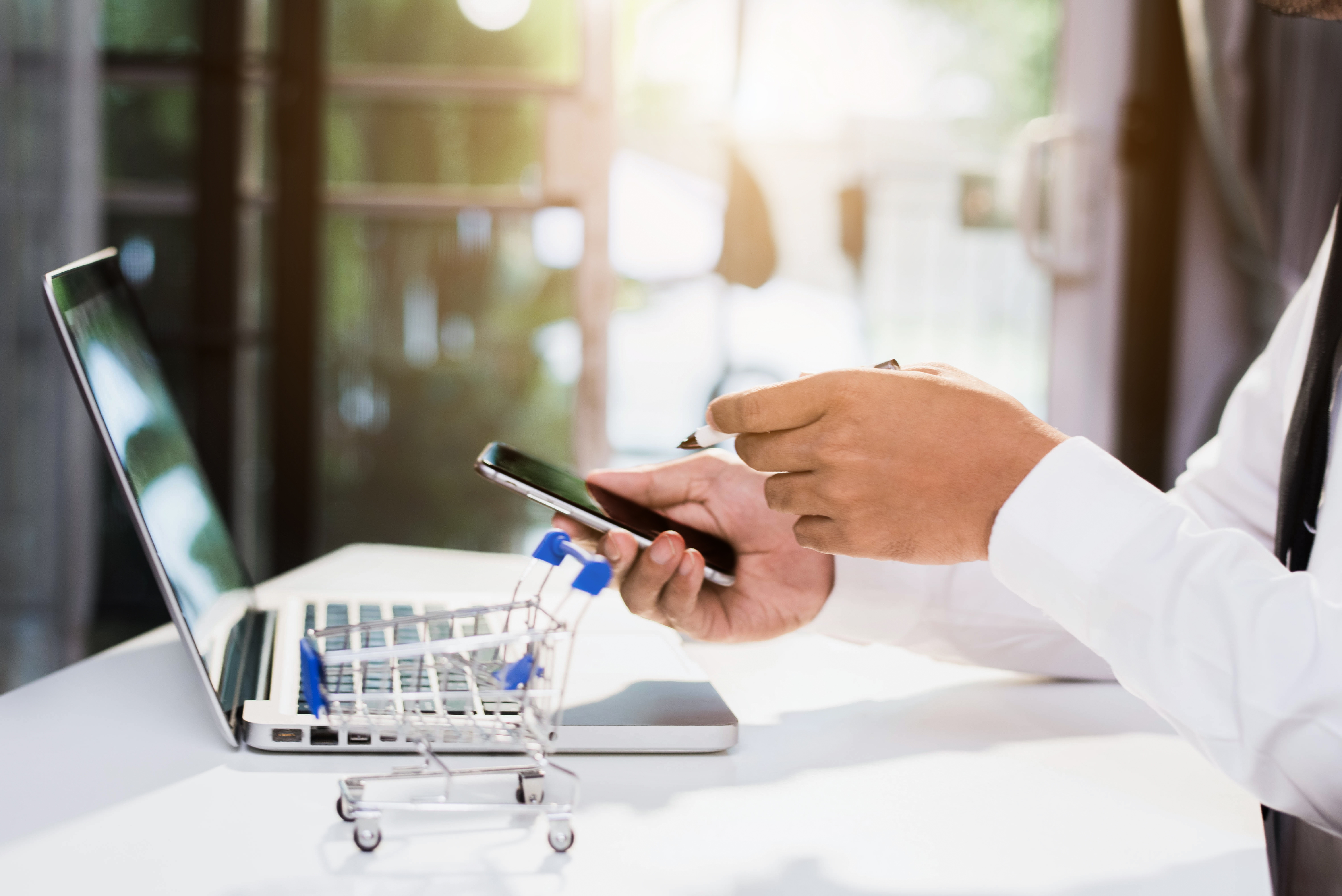 4 Things You Need to Know About Ecommerce Post-Pandemic
Let's get one thing clear from the outset: when we talk about being post-pandemic here, we're not suggesting that COVID-19 has been soundly defeated like a one-and-done movie villain. That kind of victory isn't even waiting over the horizon: it simply isn't going to happen. Even if we find a vaccine to guard against this coronavirus, it won't vanish into thin air. It'll stick around and resurface from time to time — no longer a pandemic, but still a source of consternation.
Instead, we're talking about a world that has (for the most part) come to terms with this virus. The panic has simmered down, and fears have become fairly appropriate for the true level of risk. Unrest still abounds, but the reasons for that are far more wide-ranging. The crux of the matter is fairly simple: various key areas are moving back towards normalcy.
For those industries that suffered mightily during the lockdown phase, this process is a complicated and challenging one. For ecommerce, though, things are different. Online retail didn't struggle as other industries did: in fact, it excelled. While people throughout the world were stuck at home (forcing most brick-and-mortar stores to shut down), the option of buying online became the biggest game in town, and sellers took advantage.
This leads us to the titular matter of considering what can be expected from ecommerce in the post-pandemic world. How has it changed to adapt to these times? Which elements will stick around in the coming years? Let's take a look at four things you should keep in mind.
Competition is more intense than ever
During lockdown, the continuing success of ecommerce ensured that it got a lot of attention from aspiring entrepreneurs — not only those who'd always dreamed of self-employment but also those who'd lost their jobs due to COVID-19 and wanted new revenue streams (ideally without being at the mercy of capricious employers). This might not have led anywhere, but online retail is remarkably accessible: pretty much anyone can start an online store now.
Template-based store designers make it possible to create retail sites in hours (well, minutes if you're willing to skip some customization), and fulfilment methods such as dropshipping allow merchants to fill their inventories and start seeking conversions without needing to bother with anything like hiring warehouse space or agreeing deals with couriers.
Is this underselling the complexity of ecommerce? Perhaps somewhat — it isn't so easy that you can sleepwalk through it (even starting a dropshipping business is harder than you might expect) — but the number of new stores out there is clear evidence of its accessibility. The result of this is obvious: a massive rise in competition. Many of those new stores will close in short order, and anyone who wants to succeed through ecommerce will need to excel.
Shipping methods have had to change
As noted, there are hyper-convenient fulfilment methods available to retailers, but the process of sourcing products through shipping has changed significantly due to COVID-19. In particular, we've seen a huge move towards contactless operation: not only payments being made that way, but details and packages being exchanged without needing the traditional steps taken.
For instance, most delivery operations have adjusted to leaving packages on doorsteps and backing away instead of requiring signatures. In the near future, we can expect to see more moves in this direction, perhaps through the establishment of more middle-ground product drop-off locations (think Amazon lockers, for example).
Grocery shopping has made a breakthrough
One of the key reasons why shipping methods have had to change is that demand for staple items (chiefly groceries) went up during the worst period of COVID-19 lockdown, yet options for visiting grocery stores went down — some closed, while others were ransacked by paranoid opportunists who thought the end times were upon us (plus it was tough for vulnerable people who were consistently advised to stay away from groups of people).It was online grocery delivery services that stepped up during that time, hiring thousands of new drivers and massively increasing their numbers of delivery slots in an effort to ensure that everyone who needed supplies could safely procure them. And even though a lot of people have now gone back to buying their groceries in person, it seems clear that grocery delivery services have broken through into mainstream awareness and appeal.
How will this newfound appeal manifest in the future? It's difficult to say, but it ties into the hybrid retail options that we'll look at next — after all, it reflects a growing consumer desire for more options and greater configurability in the buying process.
Hybrid options are bridging the retail gap
Speaking of alternative drop-off options, many customers who shied away from regular retail during the lockdown period will have become used to buying online, and won't want to go back to doing things exactly as they did before — but they will want to start visiting their local stores again, both to support them (and their communities) and simply to enjoy the trips.
This is yet another reason why hybrid retail methods are becoming ever-more popular. Hybrid retail refers to efforts to bring the online and offline retail worlds together, and click-and-collect is the prime example of this. Buy online, then collect in store (or at a suitable third-party store). Additionally, look out for the further use of pop-up shops — temporary stalls through which online sellers can offer in-person purchases to promote their products more broadly.
Wrapping up, it's clear that the demands of ecommerce have only increased since the extent of the COVID-19 outbreak became apparent. With more people relying on it than ever before, sellers and distributors will need to work harder to ensure that the supply chain remains in good shape. If you need some guidance regarding your online store, get in touch at sales@freightcom.com for some free advice.
Rodney Laws is an ecommerce platform specialist and online business consultant. He's worked in the ecommerce industry for nearly two decades, helping brands big and small achieve their business goals. For more tips and advice, reach out to Rodney on twitter.com/EcomPlatformsio

Editor at Ecommerce Platforms