Sourcing products for your small business can be a challenging task, especially if you are just starting out.
However, whether you're sourcing raw materials for manufacturing, blank goods like apparel for your own brand, or full-fledged products for retail, it's an essential aspect of your business, and the quality of those products can make or break your business.
So, what should a business owner be on the lookout for when sourcing products? What questions do you need to ask yourself, and your prospective vendors, before making any final decisions?
This article will help you consider those questions, source the best products, and ensure that you build lasting relationships with everyone across your supply chain.
1. Identify Your Product Needs
By identifying your product needs beforehand, you can make the process of sourcing your products much more manageable.
This involves considering the types of products you want to sell and the specific features and characteristics that are most important to you and your customer base.
One of the first things to consider is your price point.
You'll want to ensure that the products you source are affordable enough to be profitable on your end, while still being priced competitively enough to attract customers.
It's also important to consider the quality of the products you're sourcing.
While it can be tempting to opt for the cheapest option, it's important to balance cost with quality to ensure that your customers are satisfied with their purchases and are more likely to return to your business.
It's also crucial to identify your target audience and their preferences.
Think about what types of products are likely to appeal to your customer base, and what features or qualities are most important to them.
For example, if you're targeting a younger demographic, you might want to focus on sourcing products that are eco-friendly or socially responsible, as recent studies have shown sustainability to be a deciding factor in younger consumers' purchases.
By taking the time to identify your product needs, you can narrow down your search and focus on finding products that meet your criteria.
This will save you time and effort and ensure that the products you source are a good fit for your business and will appeal to your target audience.
Once you've identified your product needs, you can start researching suppliers and manufacturers to find the best options for your small business.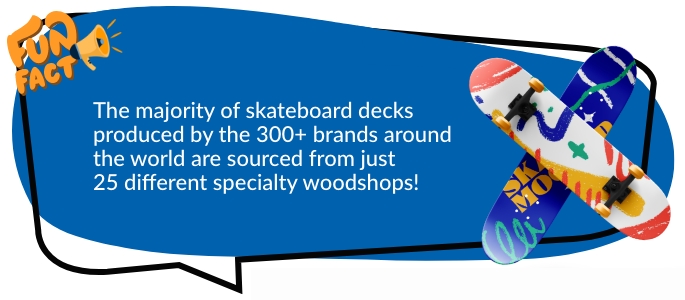 Source: Slap Magazine
2. Research Suppliers
After identifying your product needs, you'll need to start researching suppliers who can provide you with the products you need.
You can begin by searching for suppliers online, attending trade shows, or networking with other business owners in your industry.
Some commonly-used suppliers such as Alibaba and Oberlo can be used for sourcing a variety of goods. However if you are targeting a specific market, consider researching suppliers that focus on that niche, such as Wordans or Northern Blanks for wholesale apparel.
When researching suppliers, there are several important factors to consider:
Quality

Quality is an essential factor to consider when researching suppliers.
You'll want to ensure that the suppliers you work with provide high-quality products that meet your standards.
You can often get an idea of a supplier's product quality by requesting samples or reading product reviews.
Price

While you want to find suppliers who offer high-quality products, you also need to ensure that their pricing aligns with your budget.
It's important to balance quality with cost and consider the long-term value that a supplier can provide to your business.
Reputation

It's important to check the supplier's reputation by reading online reviews or asking for references from other businesses they've worked with.
A supplier with a good reputation is more likely to provide reliable service and quality products.
Delivery Times

Delivery times are also important to consider when researching suppliers.
You'll want to ensure that the supplier can meet your delivery requirements and provide you with products in a timely manner.
You can ask the supplier about their average turnaround time, as well as shipping and delivery policies to get a better idea of their timelines.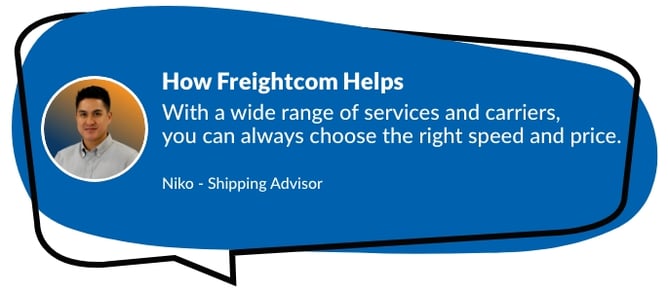 Minimum Order Quantity

Finally, it's important to check if the supplier has a minimum order quantity and ensure it aligns with your needs.
Some suppliers require a minimum order quantity to work with them, which can be challenging for small businesses.
If a minimum order quantity is not already stated by a supplier, it's important to bring it up at the earliest possible time when communicating with them.
3. Build Relationships with Suppliers
Building relationships with your suppliers is crucial, as it can help you secure better prices, faster delivery times, and improved product quality.
To build a good relationship with your supplier, consider the following:
Communication

Communication is key to any good business relationship.
Maintaining open and clear communication with your supplier can help ensure that both parties are on the same page.
Regular communication can also help you stay updated on product availability, pricing changes, and delivery times.
Payment Terms

Agreeing on payment terms that work for both parties is also crucial.
Discussing payment terms upfront and coming to a mutual agreement can help prevent misunderstandings and ensure that payments are made on time.
This can help establish trust and build a strong foundation for your business relationship.
Repeat Business

Working with your supplier regularly can help establish a long-term partnership.
When you work with a supplier repeatedly, they will become familiar with your business needs, which can help streamline the sourcing process.
Consistent business can also help you negotiate better prices and secure better delivery times.
Loyalty

Showing loyalty to your supplier can also help build a strong relationship.
You can show loyalty by referring other businesses to them or promoting their products on your social media platforms.
This can help strengthen your partnership and demonstrate that you value their products and services.
4. Consider International Sourcing
International sourcing can be a viable option for small businesses, as it can offer access to a wider range of products and potentially lower prices.
However, it also comes with additional risks, such as language barriers, cultural differences, and potentially longer turnaround times.
When considering international sourcing, keep the following tips in mind.
Research

Thoroughly researching the supplier and their reputation is critical when considering international sourcing.
Check online reviews and ask for references from other businesses that have used the supplier.
Ensure that the supplier has a track record of delivering quality products and meeting delivery timelines.
Communication

Clear and open communication with the supplier is also crucial when sourcing internationally.
Language barriers can be a major issue, so it's important to clarify any potential misunderstandings and ensure that everyone is on the same page.
Shipping and Customs

Shipping and customs fees can add up quickly and significantly impact your costs.
Make sure to factor these costs into your budget when considering international sourcing.
Quality Control

Consider hiring a third-party inspection service to ensure the quality of the products you are sourcing.
This can help ensure that the products meet your quality standards and prevent issues down the line.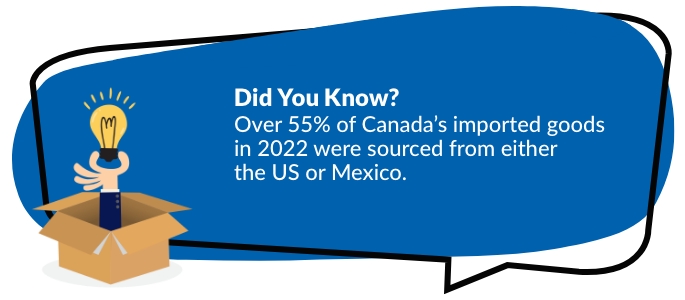 Source: World's Top Exports
5. Stay Up to Date with Industry Trends
Finally, it is essential to stay up to date with industry trends, as they can impact your product sourcing decisions.
Subscribing to industry publications can help you stay up to date on the latest products, technology, and suppliers.
These publications can provide valuable insights into market trends and industry news, which can inform your product sourcing decisions.
Attending trade shows and industry events can also be an excellent way to stay informed about industry trends.
These events provide opportunities to network with other businesses and industry experts, learn about new products and suppliers, and attend workshops and presentations on the latest trends in your industry.
Connecting with other small business owners in your industry can also be a valuable resource for staying informed about industry trends. You can share information about new products, suppliers, and trends and learn from others' experiences.
Keep Your Goods Coming and Going with Freightcom
Freightcom is an all-in-one shipping management platform that offers you real-time, discounted rates on LTL and parcel shipping services.
We partner with the largest carriers in North America to offer you a wide range of services, letting you quote, book, ship, and track in just a few clicks.
Best of all, Freightcom is available for zero up-front and monthly fees!
So, reach out to one of our shipping experts today, and let Freightcom take the hassle out of managing every part of your shipping strategy.