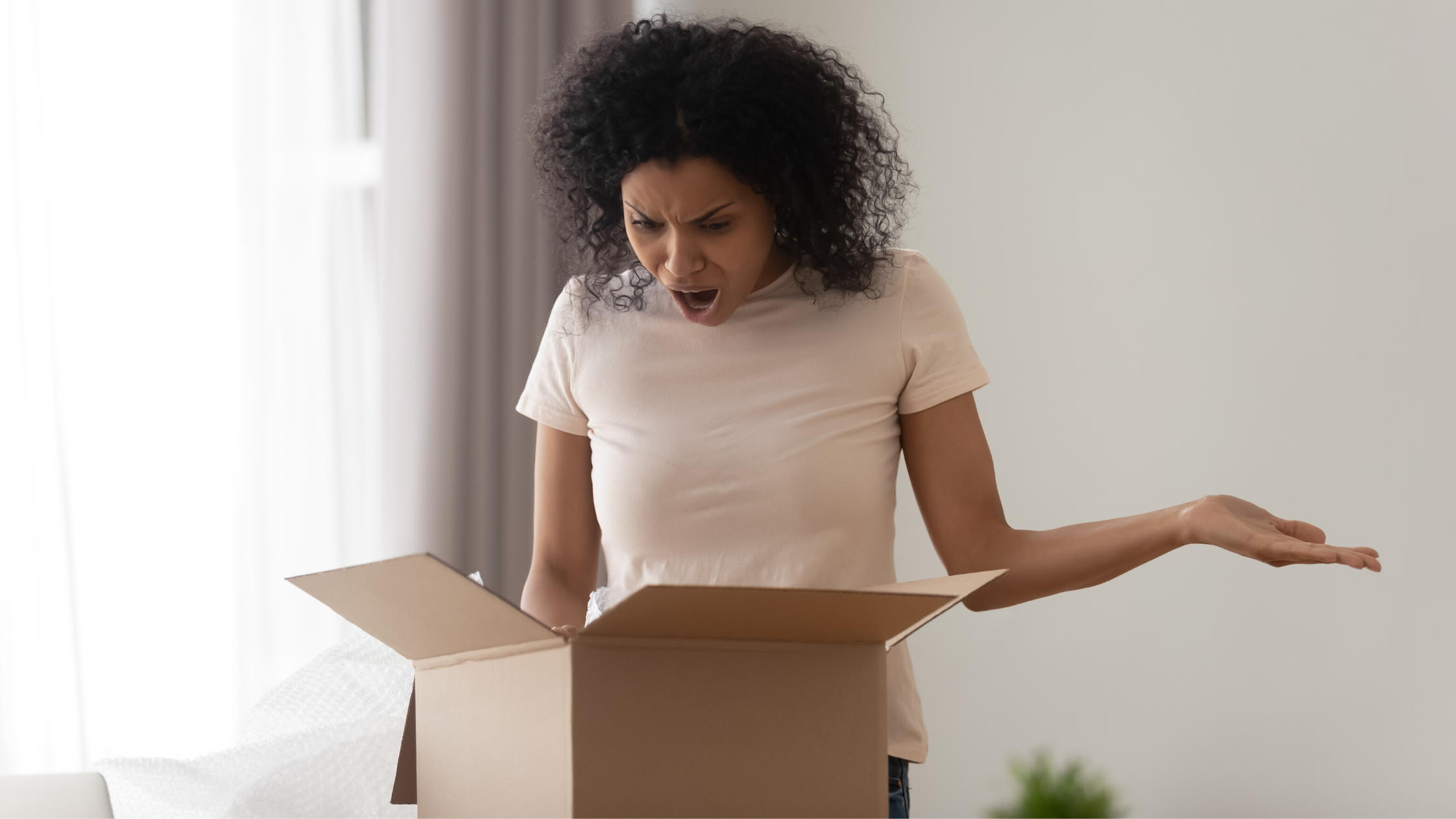 Freight Claims 101: Understanding Claims & How To Avoid Being Denied
When you're shipping your inventory, in most cases everything goes according to plan. However, sometimes a package or pallet may be lost or damaged, and this is where it is important to know your next steps to recover your losses through a freight claim.
What Is a Freight Claim?
A demand by a shipper or consignee upon a carrier (as for reimbursement of an overcharge or for loss or damage to goods accepted for transportation) - Merriam-Webster
Now that we've covered what freight claims are, let's discuss how you submit a claim. In this case, we'll be assuming you're using a shipping solution like Freightcom, however, please note that what is required is the same, Freightcom would submit the claim on your behalf and handle communications with the carrier.
An additional note to consider is insurance. Though you may file a claim for any damaged or lost product, what you are paid out may greatly differ from the full value of your goods as carriers will only payout based on their maximum liability terms.
This can range from $100 per shipment for most couriers whereby LTL carrier terms can range from 10 cents up to a maximum of $2 per pound. Purchasing Freightcom insurance at the time of booking your shipment will ensure your shipment is covered for the full value (minus the deductible).
However, we cannot stress enough to confirm that firstly, the goods you are shipping are insurable and secondly to be aware of what documents and measures are required should a claim need to be filed. Researching ahead of time will ensure you are not faced with any unpleasant surprises and are prepared with what needs to be provided to ensure a quicker freight claim resolution. It is also important to note that claims go through a processing period that can range from 30-90 days on average but this can be longer if all the information is not submitted from the get-go.
What Do You Need to Submit a Claim?
Cost/purchase invoice

Photos of the damaged package (before unpacking)

Photos of the damaged product itself

Photos of how the shipment was packaged before shipping (if available)

A detailed description of loss or damage including the value of the claim must be provided

If the shipment contained multiple items with loss or damage, a detailed breakdown with the value associated with each item will be required. This can also be noted or highlighted on the cost invoice that is uploaded.
How to Submit a Freight Claim?
Check out our 7-step guide on how to submit a freight claim.
Let's now expand on the different situations you may find yourself in as a shipper. We all know that your product may be lost or damaged, however, this can happen in a variety of ways.
What Are the Different Types of Freight Claims?
Your pallet may be transported from multiple trucks by multiple forklifts through multiple terminals, due to this, your palletized inventory could be prone to damage in the transit process. Though this is something that can happen, Freightcom advises you to ensure that you have taken all the necessary steps to properly package your pallet. After you have palletized your shipment, ensure you take a picture of it before you send it out (with the shipping label). This will help you if and when you have to make a claim as proof of the condition the shipment was in before it was picked up.
If you have not made any address errors on your Bill of Lading (BOL), you have passed your delivery date and your shipment has still not been and some time has passed without tracking updates from the carrier. In this case, your shipment may be lost. The best steps are to contact Freightcom's customer service team to begin an investigation with the carrier. Once the investigation period has concluded and the carrier advises to proceed with a claim, our team would then be able to update you to get the process started as soon as possible.
Suppose you ordered 40 boxes of vases from Montreal to Toronto that were shipped on a pallet. As the delivery truck arrives at your warehouse, you notice you only have 35 boxes and not 40, in this case, you can file a shortage claim. Shortage claims can be filed when some of your products are lost in the shipping process. However, what is vital in the shortage claim (as it is in the damage claim), is that you must note the discrepancies on the carrier's delivery receipt. It is one of the necessary documents you will need to make your claim. If you are the shipper of the product, it is best practice to let your receivers know to always inspect the shipment for damage or shortage before signing off on the POD.
Concealed damage or shortage
Concealed damage or shortage is the trickiest claim that you will have to make and is ultimately subject to the carrier's discretion to accept a claim or not. The issue with this sort of claim is that you may sign off on the POD without knowing that some of your products were damaged or missing from the shipment. Due to this, you may not be entitled to the claim amount you would get if this was noted on the POD. We advise that you make sure that all your products are in good order before you sign a POD. Though this may be time-consuming, our years of industry experience have proven this is a worthwhile practice, especially for higher-value shipments.
Freightcom's Recommendations for Your Claims Process:
Report any damages or loss as soon as possible following delivery to ensure the carrier will accept the claim.

Ensure your shipment meets the packaging guidelines of the carrier otherwise your claim may be denied due to insufficient packaging.

Do not use old or previously used boxes to ship your goods as this would be grounds for a claim to be denied due to improper packaging.

Freightcom recommends taking a picture of your package or pallet with the shipping label attached before it ships out. This will help in case your shipment gets lost/misrouted to help locate it faster but is also very beneficial to include in a claim as it shows how the package looked when it shipped out and can be compared with the pictures on delivery.
We hope this brief overview of what a freight claim is, how to submit one and the different types of freight claims has helped you in your shipping journey.
Please remember that insurance and claims differ from carrier to carrier and product to product. Ensure you are informed and have done your research about your products, the carrier you are shipping with and insurance limitations/deductibles to make sure you are covered.
We understand that determining the coverage and policies of different carriers can be a time consuming and overwhelming process. Freightcom has compiled tips and tricks we have learned over the years as well as the nitty-gritty of everything you should be aware of before shipping with regards to what the carrier will cover if something goes wrong, the benefits and limitations of insurance and what to be prepared to provide if a claim does need to be filed to allow for the quickest possible processing time for your claim.