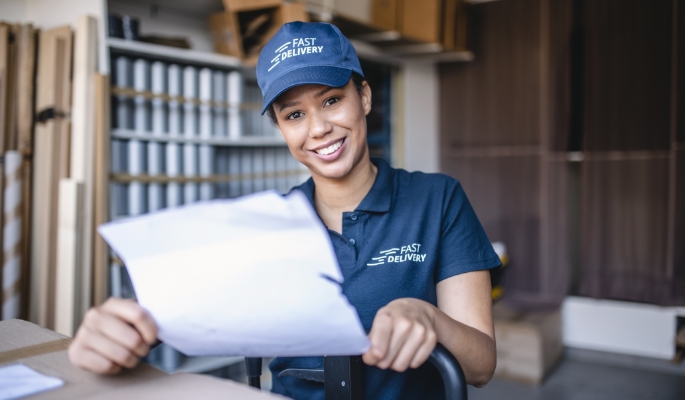 What types of goods are being transported? How many items are included? Where is the shipment coming from? Where is it going? These are the questions that a Bill of Lading or "BOL" must answer.
What is a BOL?
The BOL is a required legal document that must accompany any LTL (less than truckload) shipment.
A BOL details the type of goods being shipped, piece count (total number of pallets or boxes), weight, destination of the goods being transported, and date of pick-up and delivery of the shipment.
The main purpose of the standard BOL is that it is a contract of carriage. The BOL's secondary function is as a receipt of goods.
On the shipper's end, the BOL acts as proof that the carrier has received the goods from the shipper in apparent good order and condition, and when the products are delivered, the receiver signs the BOL to verify and agree that the goods have been received from the carrier in good condition.
At the end of an average shipping journey the BOL must be signed by representatives from the carrier, shipper, and receiver.
What Information is Required for the Bill of Lading?
Shipper and Receiver's Full Address and Contact Information
The most straightforward and important section of the BOL is the address and contact information.
Though this may seem clear-cut, even a small mistake in the address can become costly for many businesses.
It is crucial to double-check your information, otherwise the cost and transit time of your shipment can be impacted negatively, most notably as carriers will bill an address correction or re-consignment fee for any changes to the BOL once a shipment has been picked up.

Piece Count: Total Skids, Cartons, etc.
Regardless of what you are shipping, whether it be, skids, cartons or packages, there needs to be a brief description on the BOL of the shipment itself and the piece count.
Description of the Goods
An accurate description of the goods is an important factor that can ensure that the product being shipped has the correct specifications.
Entering a proper description helps to prevent any potential customs delays for cross-border shipments.
An accurate description of goods also acts as a safeguard to help identify the correct shipment and ensure accuracy in situations where the BOL may be detached from the shipment while in transit, or if the shipment mistakenly gets misrouted.
Special Instructions for the Carrier
If you are shipping hazardous materials or anything requiring special equipment, you must include specific directions on how to handle these goods during transit.
If a shipment that requires specialized services is not properly labeled, you could end up with additional fees added to your invoice, including but not limited to fines for improper Hazmat declaration, and re-delivery charges if the requirement for an appointment or tailgate to load/offload is not noted.
Freight Class
If you are shipping LTL to, from, or within the United States, freight class may impact the cost of your shipment.
Freight classifications under the National Motor Freight Classification (NMFC) are based on weight, dimensions, density, storage capability, ease of handling, value, and liability. Ensure that you understand each one of these classifications to ensure you include the most accurate information.
If shippers fail to determine a freight class or classifies a shipment incorrectly, this can result in the carrier conducting an inspection and re-classifying the shipment. This, in turn, will lead to a change in the shipping rate, as well as costly remeasure/reweigh fees.
If you are unsure of what freight class to use, please feel free to contact Freightcom's customer care team for assistance.

Condition of the Goods as Documented by the Shipper and Receiver
It is essential to ensure you correctly prepare your shipment as to avoid freight damage.
This may entail using the correct dunnage within the boxes, packaging the boxes tightly on the pallet, securing them and securing the entire pallet with the correct wrap, cables, or banding. This ensures your products do not move around during transport and helps to minimize the risk of loss or damage.
As we mentioned above, a BOL acts as a receipt of goods, and properly documenting the condition of the goods at both the beginning and end of the shipping journey is vital.
When signing for the delivery of a shipment, it is best practice to inspect the shipment thoroughly and note any missing items, or damage to the goods, or even the packaging on the BOL and proof of delivery (POD).
Failing to do so may impact the outcome of a freight claim, should you require one to be filed.

Conclusion
Understanding what a Bill of Lading entails is an essential aspect that all shippers and receivers must be aware of when shipping freight or any type of package.
That said, it is only one part of the shipping journey overall, and while it can be easy to feel overwhelmed by the whole process, having a shipping management platform like Freightcom on your side can make the whole experience far more manageable
Freightcom's all-in-one multimode shipping platform offers discounted rates on LTL and parcel shipping from North America's leading carriers, is easy to use, and can help streamline your shipping and help you book your shipments with ease, all for zero startup or monthly fees!
Our automated platform prepopulates important aspects of your BOL so you can avoid issues as your shipment moves to your receiver.
Contact one of our shipping experts today and see how Freightcom can help you manage every step of the shipping journey on every shipment your business makes.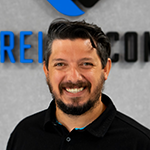 Brandon Draga is a full-time content writer at Freightcom, the leading shipping solution for businesses in Canada. When Brandon is not writing content to help businesses with their shipping needs, he can be found at local skate parks or writing fantasy novels.