Marketing is a tricky business, no matter how big or small your business is. There is a reason, after all, that there is a whole industry dedicated to it.
Not every business is able to tap into every marketing resource. If you run a small-to-medium sized business, the idea of hiring a marketing firm, or even a marketing department, may be out of reach.
You need to use every tool at your disposal to make your mark in the marketplace, and for many businesses their shipping policies are a better tool than they might think!
Don't be Afraid to Sell your Shipping
One of the most important long-term goals of marketing is to build trust in your brand. There are many ways to accomplish this, but a key method is simply being upfront with your customers, notably where shipping is concerned.
In fact, studies have shown that upwards of "22% of [online shoppers] want shipping costs to be stated upfront and early during the checkout process."[1]
In short, that means that roughly one fifth of your customer base will have a better experience, just because you are upfront with your shipping costs.
Now, naturally, this tactic has the potential to backfire, particularly if you aren't offering the best rates on shipping.

Thankfully with Freightcom you can easily and reliably offer your customers the best shipping rates, but what else can you do to feature shipping as a major selling point for your brand?
Free Shipping Means More Shopping
Free Shipping.
There are few phrases that are as effective with online shoppers as those two words.
Offering free shipping is so effective, in fact, in a case study by Red Door, "when customers were given the free shipping incentive, orders increased by 90%. In addition to this, the company's Average Order Value (AOV) also rose by 7.32%."[3]
As persuasive as the above-mentioned statistics are, it's still important to make sure that offering free shipping ultimately doesn't affect your bottom line.
The easiest and most effective solution is to set a minimum order value to qualify for free shipping.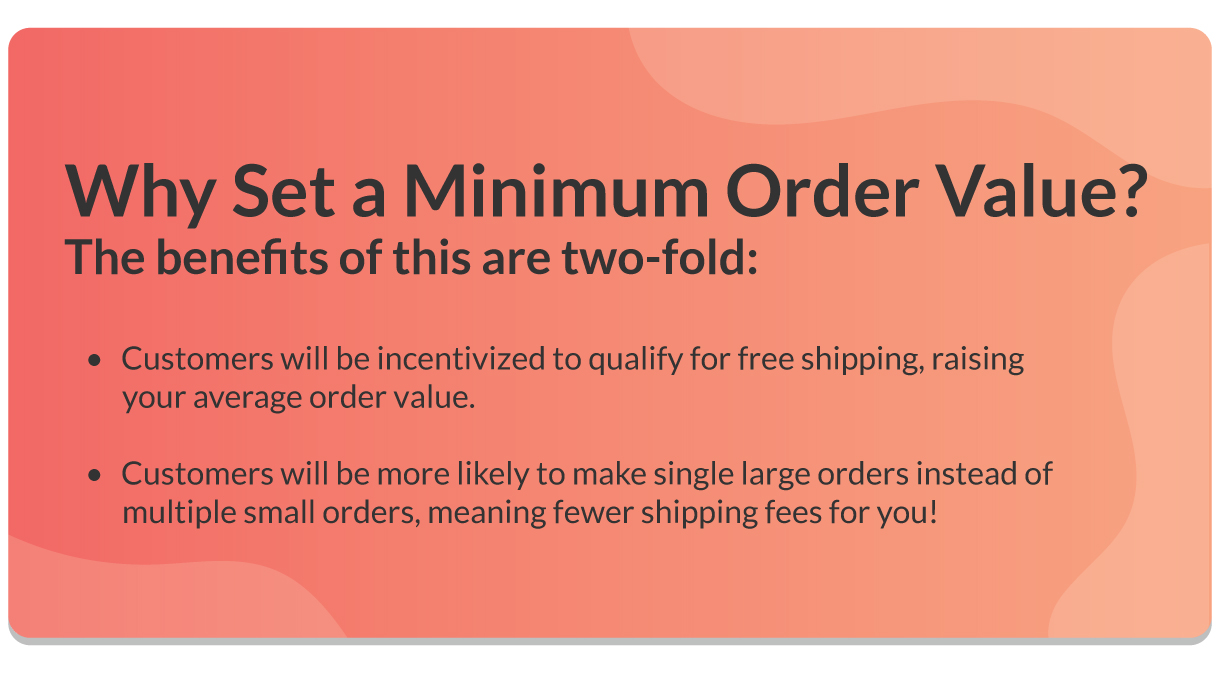 Be sure to remind your customers of your order minimum often. Let them know how close they are to reaching the threshold with every item they add to their cart and remind them once they have qualified for free shipping.
Free Returns are Free Advertising
At first glance it may seem counter-intuitive to offer your customers free shipping on returns. Returns are already costing your company money, so why would you want to incur the added expense of shipping, as well?
As is often the case with business, especially with marketing, it's a matter of building a long-term investment in your brand.
A study from Navar found that 96% of customers would shop with a retailer again based on an "easy" or "very easy" return experience, while further research from Dotcom Distribution found 62% of consumers "would buy again" from a brand offering free returns or exchanges.
Free shipping for returns acts as a show of good faith for your customers. Not only does it communicate confidence in your own product, but an interest in your customer's satisfaction over simply making a sale.
Shipping so Good You'll Want to Advertise
Shipping is essential to running your business, but it can be so much more than just a means of delivery. Remember the ways you can use your shipping as an effective marketing tool for your customers: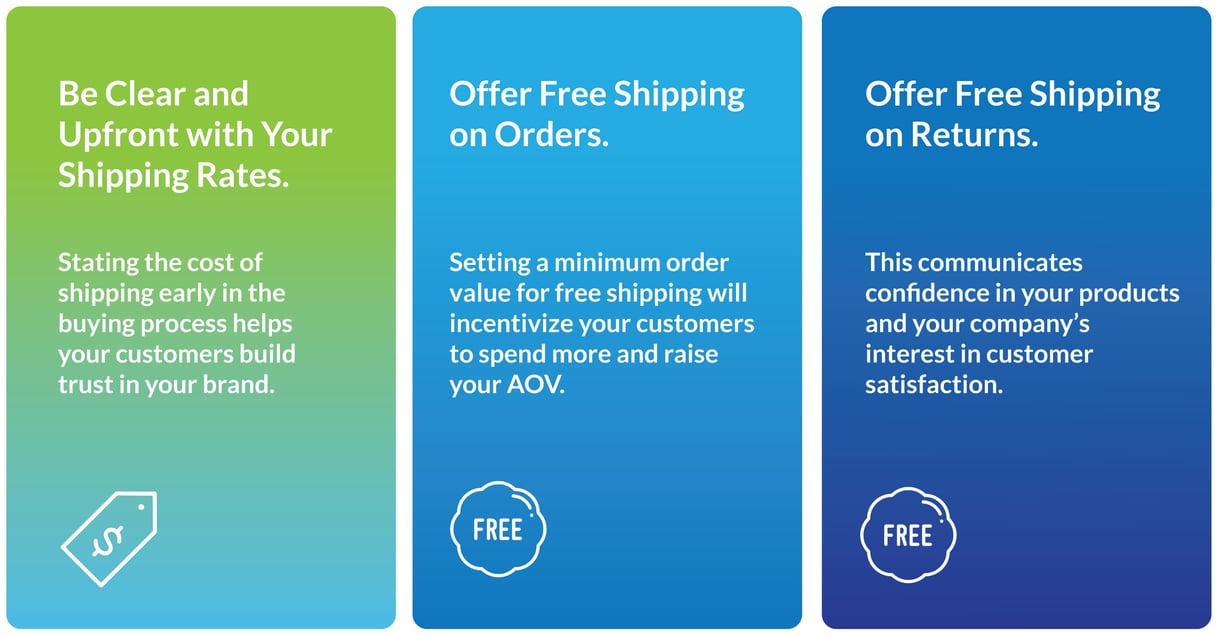 With everything said in this article, the most important part of marketing your shipping is to have the best shipping!
Freightcom is here to help you with that. Contact one of our shipping experts today at 1-877-335-8740 or at sales@freightcom.com and start getting shipping solutions so good they'll practically sell themselves.
[1] https://blog.shift4shop.com/why-a-free-shipping-threshold-gets-you-more-sales
[2] https://baymard.com/lists/cart-abandonment-rate
[3] https://www.reddoor.biz/work/case-studies/nuface-finding-the-right-incentive-for-customers/