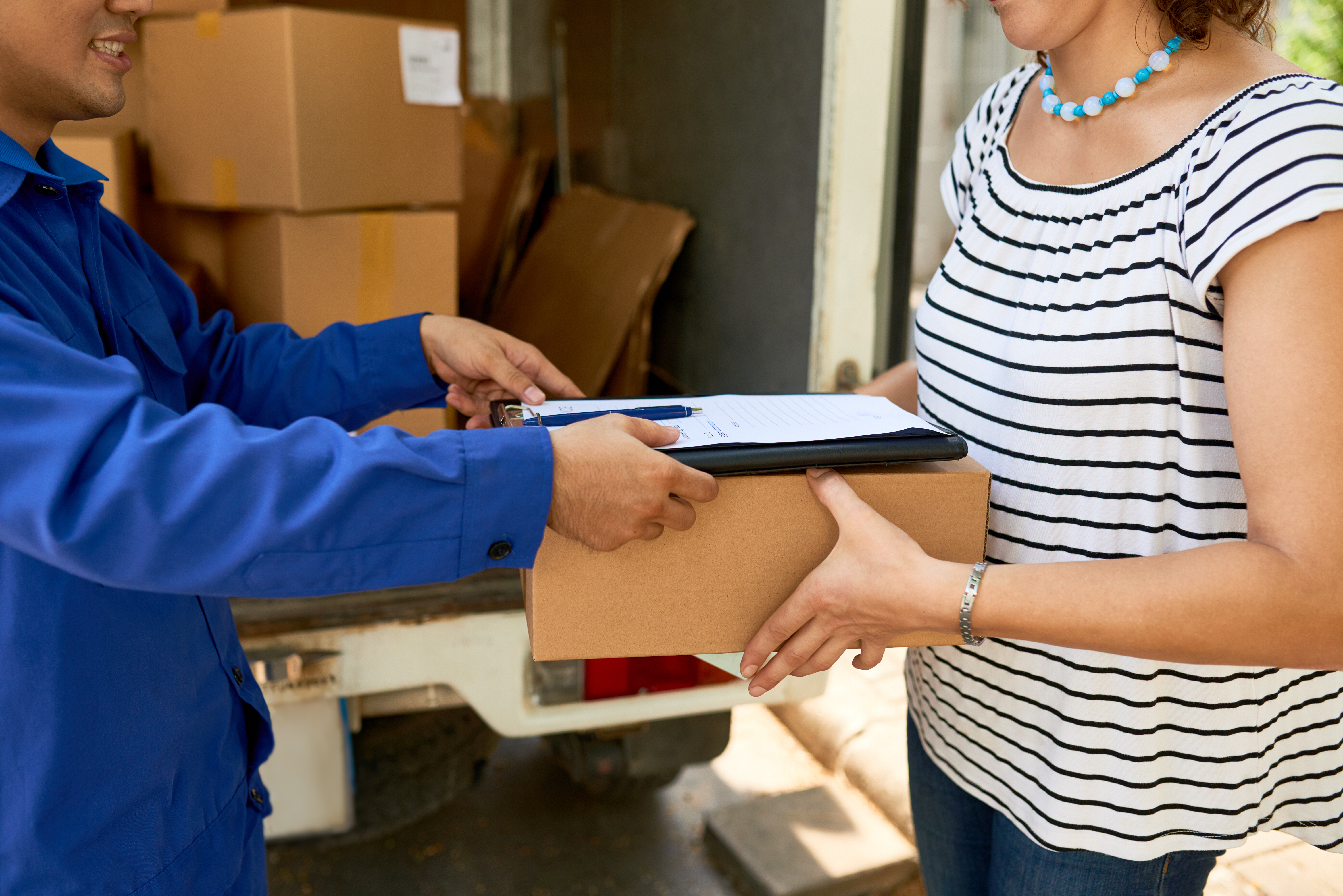 Factors to Consider When Choosing a Courier For Your Online Startup
When it comes to online sales, finding the best courier is one of the most important aspects of satisfying your customers, saving money, and growing your business.
Startups are often in the process of selecting services and partnerships that support their entire sales and distribution function. Shipping and delivery is a vital component, so you will want to understand your options when considering which courier delivery company to use.
Cost-effectiveness, reputation, and flexibility are factors to consider, but in addition, you'll want to select couriers that deliver the brand experience your customers will appreciate.
What are couriers and what do they do?
A courier service, in its simplest terms, is a company that is responsible for the delivery of packages, documents, parcels and any other type of mail between two parties. This delivery can be between businesses or between businesses and consumers.
Unlike national delivery services, courier delivery services are typically privately-owned companies that offer more competitive services such as door-to-door package delivery, seven-day-a-week delivery or same-day delivery.
The global courier market is massive. "The cost of global parcel delivery, excluding pickup, line-haul, and sorting, amounts to ~ 70 billion, with China, Germany, and the United States accounting for more than 40 percent of the market." - McKinsey & Company.
Couriers play a pivotal role in supply chains and logistical networks, helping companies grow and reach global customers. Underpinned by technology, couriers have increasingly expanded capacity and flexibility to deal with consumer demand.
What to look for in a courier delivery company
There are many different courier services available across Canada and North America, so choose the best one for the specific needs of your organization by looking at the following factors.
1 - Speed of delivery
The time it takes for your customers to receive their goods from a courier service has a direct impact on the reputation of your brand, and perhaps whether customers will buy from your company again in the future.
Consumers regard the delivery process as an extension of the shopping experience, and customer satisfaction is related to shipping speed. With advances in pick and pack technology, distribution hubs, and fulfilment centres - the industry is striving to continuously reduce delivery times.
Consider selecting couriers that offer several options for delivery service speed, if this is highly important to your customers.
"To differentiate themselves, many ecommerce players and start-ups are offering ever-faster delivery, such as same-day and instant delivery enabled by improved fulfilment processes. In fact, 20 to 25 percent of consumers would pay significant premiums to receive their items on the same day." - McKinsey & Company
2 - Reputation
When it comes to reputation, selecting a company that you can trust and which is known to be reliable, is an incredibly important aspect of selecting a courier. In fact, the best couriers are likely to be companies that are already known to your organization.
Couriers have a lot of responsibility. They need to take care of the packages they deliver, ensure they deliver parcels on time and make sure they satisfy not only your company but also the customer they are delivering to. The well-known brands have a good reputation for a reason.
Your company brand will be perceived in a wider sense along with companies you partner with. The 'good' reputation of the courier companies you use will provide confidence to consumers and could impact their willingness to purchase especially expensive items.
3 - Shipping prices
While many consumers are willing to pay more for faster shipping, most shoppers want the lowest possible shipping costs. A McKinsey survey of 4,700 consumers found that 70% were looking for the cheapest form of home delivery.
Some companies absorb shipping costs into their pricing models, so getting the lowest rates from reputable couriers is a way to increase profits and make more revenue available for scaling up the business.
Technology like ClickShip by Freightcom, helps businesses compare and find the best rates, with real-time pricing and a choice of well-established couriers.
4 - Tracking capability
It wasn't too long ago that tracking was a prized value-add offered by couriers with the latest technology. Now, it's a given that a courier company will be able to provide tracking status updates or email/text message notifications.
Couriers may offer tracking that is more convenient on mobile or use appealing visuals showing processing stages - so you may have a preference to certain couriers based on the tracking they offer.
5 - Areas covered
If your company is taking different orders that need to be delivered across the country, across the continent or across the world, you'll need a courier company that can provide the right geographical coverage when you need it.
Some businesses prefer to partner with a global courier to cover all possibilities, but many companies will select different couriers based on what is being shipped, where the shipment is going, and the required speed. Having the flexibility to select couriers for specific jobs, gives business owners more control over transport cost and service.
How can Freightcom help?
Freightcom developed ClickShip, our eCommerce shipping solution, to help online businesses better manage their shipping process. With real-time rates from top couriers you are assured the lowest cost and can be confident that your orders will be delivered by a reputable courier.
ClickShip will give you complete visibility into your company's entire courier-related shipping processes, including:
Instant competitive online shipping rates
Real-time tracking
Address validation
Print your own shipping label
Schedule pickups
AI - Smart Box Calculator
Ready to learn more about the ClickShip shipping platform? Contact our team of experts today. We would be more than happy to answer any questions you have.