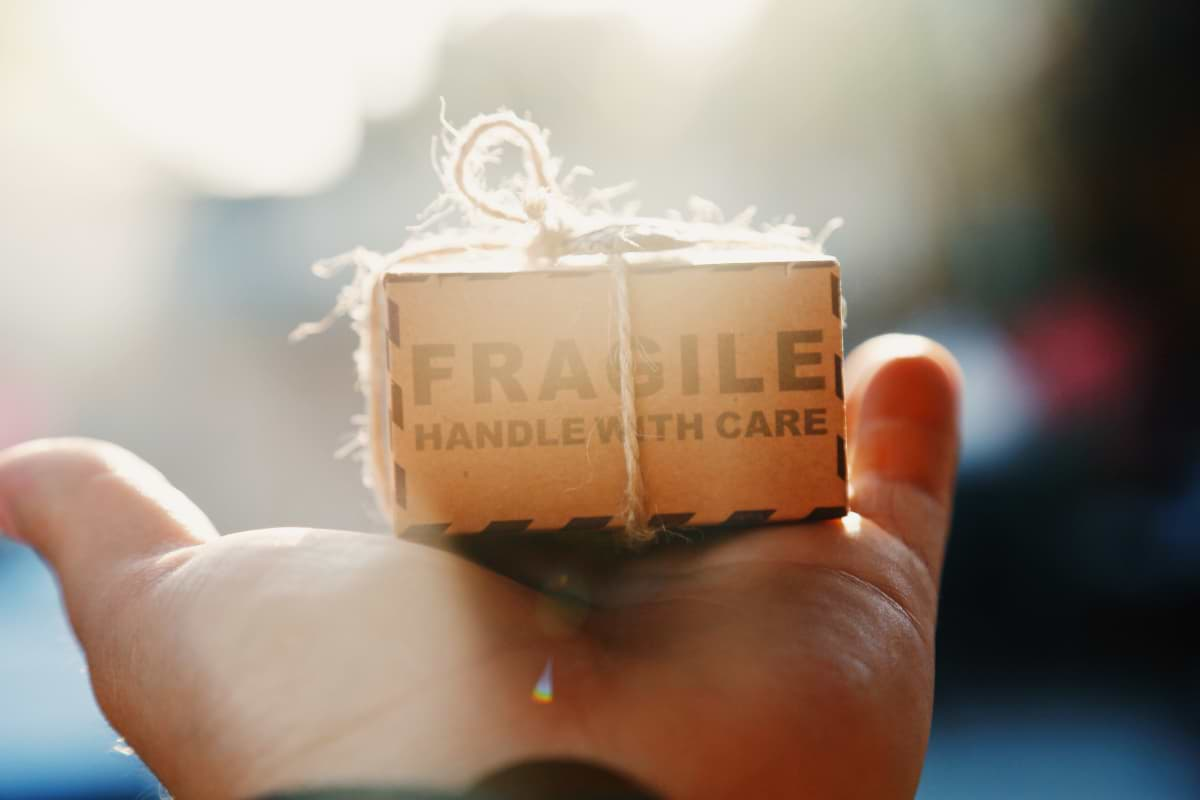 Does Your Business Ship Fragile Items? Here's Your Ultimate Guide to Ensure They Arrive at Your Customer's Door Safely
If your business operates in the eCommerce space then shipping items and order fulfilment will be a huge part of your company's operations. That means you know just how difficult shipping products can be.
What's even more difficult, however, is shipping your fragile items.
Whether you are selling glassware, furniture, antiques, crystal, ceramics or any other fragile product, your shipping processes will need to be extra careful. Broken products will result in lost profits, unhappy customers and your business losing valuable time and money.
Thankfully, with some simple steps, your business can ensure it ships its fragile products properly. Freightcom has created a list of everything you'll need to know to avoid any potential product damage.
What packaging material should you use?
There's a huge range of packaging material available, so how is your company supposed to know exactly what the right choice is? As confusing as it is at first, buying the right material is one of the most essential aspects when it comes to protecting your fragile items from shipping damage.
To give you an idea of the best material to look out for, we've created a list here with some must-buy materials and what they are used for:
Bubble wrap, brown paper and single-ply corrugated roll all offer varying levels of impact protection to use as inner protection inside your packages.
Packing tape for securing boxes.
The right-sized box. Your box should be snug enough to fit your fragile items inside it, but big enough to leave room for extra packaging materials for additional protection. Choosing the right size box is the most crucial step in protecting your fragile items.
Packing peanuts or airbags can be used to fill any voids within your package that could cause your item to move around.
Plastic bags or shrink wrap can be used to stop moisture entering your package.
Corrugated inserts will add an extra layer of protection by strengthening the package.
How to pack your fragile items?
How you pack your fragile items and with what kind of supplies will depend on the size, shape and type of product that you are shipping. However, there are still some simple tips that you should take on board when preparing your packages to be shipped.
The most important thing to keep in mind is that it's essential you choose the right box for each fragile item.
Try to pack the box as tight as you can without leaving any space as boxes that aren't filled can collapse. However, there should still be a small amount of space left over in any box you choose, this is where packing peanuts or airbags come in as a great way to fill voids and add a layer of additional protection.
At the same time, make sure you aren't overfilling your packages either as overstuffed boxes will burst. Ensure you apply tape to all boxes you pack, particularly where the flaps meet in the middle as well as the sides of the box, to ensure your box doesn't open while in transit.
What shipping company should you choose?
Once you've packed your product properly to ensure it's as safe from damage as it can possibly be, it's time for what many companies consider to be the scary step - choosing your courier.
While it may feel like the protection of your package is now completely out of your hands, innovative technologies such as Freightcom's shipping platform are now empowering businesses to make smarter, better informed decisions when it comes to the couriers they use.
When selecting your courier, think about things such as where you want to ship your item, who offers the best value (not just the cheapest price), what tracking system is available for each courier, how it will be delivered and what will happen if your customer is not at home.
For more information, please read our recently published blog titled - The Importance of Selecting the Right Courier for Your B2B or B2C Business.
Things to keep in mind if you are shipping fragile items internationally
If you are shipping fragile items overseas, fantastic! It probably means your business is growing and you are looking for new market opportunities.
These new opportunities, however, come with different things to think about in terms of item insurance, item protection and also shipping regulations. Here are some key things to keep in mind when shipping fragile items to a different country:
Do any custom duties or taxation apply to the product you are shipping?
Have you got shipping insurance that also applies for overseas and fragile items?
Do your fragile items need special handling and do your overseas courier accommodate that?
Does your courier also offer pick-up options at the delivery terminal if your customer is not in? You don't want your package to be returned all the way back to you and then have to send it again - this will not only increase your costs but also the risk of damage.
Is the fragile item you are sending restricted from entering the country that you are shipping it to?
Ensure that you have determined the value of your items before you send them overseas. This will save any confusion down the line in the result of damage.
Should I get insurance on my fragile items?
If you are shipping fragile items, it's important to note that not all items can be insured and some are subject to higher deductibles due to their fragile nature.
Goods classified as antiques, original artwork (including paintings, sculptures, etc.), and collectables are not applicable for insurance in most cases. These articles are also generally restricted with LTL carriers, and, if accepted by the carrier, would be moving at shipper's risk of loss or damage.
Please click here to learn about what can and can't be insured with Freightcom insurance, or here to learn about the deductibles for claims.
Are you looking for more information on how to improve your company's shipping processes to protect your fragile items? Contact Freightcom today, we would be more than happy to answer any questions you have.