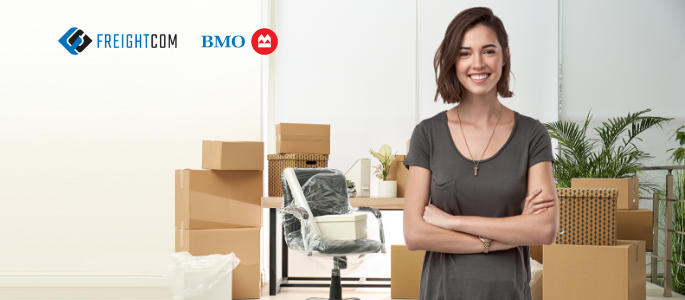 How the BMO® Credit Line for Business Keeps You Ready for the Expected, and the Unexpected
Few people crave uncertainty in life. In fact, most people actively try to avoid it, doing their best to plan ahead, to anticipate what's on the horizon and set themselves up for the best possible outcome.
Business owners don't often have that luxury. Sudden expenses happen all the time and can be devastating if the proper safety nets aren't in place. Even huge windfalls for your business might come when you least expect them, and if you aren't prepared, it could mean potentially letting a major opportunity pass you by and stunting your business' growth in the process.
Ideally, you want tools to ensure your business is prepared for anything, including unexpected expenses. With our industry-leading shipping rates and tools to help your business scale for less, Freightcom can be one of those tools. Of course, there is more to your business than shipping, and that's why today we're looking to our partner BMO, and their Credit Line for Business. We'll show you how, with this financial resource, your business can be ready for anything, regardless of whether or not you planned it.
Stop Waiting, Start Growing
Life happens fast, and sometimes growth can happen even faster. You need to be sure that, when your business requires liquidity fast, you aren't left waiting through a lengthy vetting process that could cost you time and money.
With the BMO Credit Line for Business, you can seize opportunities as they arise. Customers can get approved to borrow up to $120,000 CAD instantly, with zero collateral required1! Further, as long as you have credit available you simply borrow as you need, with no further application required!
Flexibility to Fit Your Business Needs
A quick turnaround on approval for a credit line is one thing, but it may not mean much if access to that credit line isn't easy. You need a way to access the funds you need when you need them.
With BMO's Credit Line for Business, accessing your credit can be literally as easy as waving your hand. Customers can use their Credit Line for Business card anywhere Mastercard®* is accepted, so you can handle your day-to-day business quickly, easily and with confidence.
Borrow with Confidence
For many business owners, taking out a credit line for the first time can be intimidating, and due to borrowing stipulations, may not be feasible. This can cause many small businesses to flounder just as they begin to grow.
With BMO's Credit Line for Business, you can be confident in borrowing at any stage of your business' growth. With zero annual fees and rates as low as BMO Prime +2%1, the credit line for business is a financial tool designed to benefit your business, and not the other way around.
Don't Let Your Growth be Held Back
So much of business growth comes down to seizing opportunities when they come. Without the right tools, those opportunities could pass you by, but with BMO's Credit Line for Business you can be sure you're prepared for whatever comes your way.
Interested in seeing all the amazing business banking products that BMO is offering? Take a look and see how, with Freightcom and BMO, your business can access all the right tools to grow smarter.
®Trademark owned by Bank of Montreal. Used under license.
®*Mastercard and World Elite are registered trademarks, and the circles design is a trademark of Mastercard International Incorporated. Used under license.
1. Subject to BMO's credit-granting criteria. Interest rates on a Credit Line for Business can vary from as low as BMO Prime + 2% up to +11%.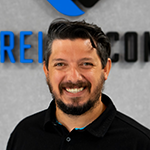 Brandon Draga is a full-time content writer at Freightcom, the leading shipping solution for businesses in Canada. When Brandon is not writing content to help businesses with their shipping needs, he can be found at local skate parks or writing fantasy novels.