Any entrepreneur will tell you that running a business is a constant balancing act of cost management.
Shipping for your business is no exception to this.
If one isn't careful, shipping costs can eat into your small business's profits quickly.
As an SMB, it's essential to create a shipping budget that enables you to manage these costs effectively and efficiently.
Doing so will also allow you to properly price your products to ensure your business turns a profit and continues to grow.
In this article, we'll discuss some of the key steps involved in creating and managing a shipping budget for your business.
Determine Your Shipping Profile
Your shipping profile will serve as the foundation of your shipping budget. Once you build your profile, you should be able to get a baseline idea of what your shipping costs will look like.
To build your shipping profile, you should ask yourself the following questions:
1. What Do You Ship?
While it may not seem so at first, the type of goods you ship can have a colossal impact on your overall shipping costs.
Everything from the cost of shipping materials for fragile goods, to special considerations for shipping hazardous or perishable goods will ultimately impact your shipping costs, and therefore your overall budget, so be sure not to take this step for granted.
If possible, consider using recycled or eco-friendly materials to reduce your costs and environmental impact.
2. What are the Weights and Dimensions of Your Shipments?
Weight and dimensions are the two most important pieces of data that carriers consider when setting their shipping rates, and as such they are also crucial pieces of information when building your shipping profile.
Of course, how you pack your shipments will play a role in their weight and dimensions.
Consider using packing techniques that allow you to use smaller boxes that will result in less negative space around your goods.
This will not only reduce the cost of packing materials but may also result in lower shipping rates than using larger boxes to ship the same goods.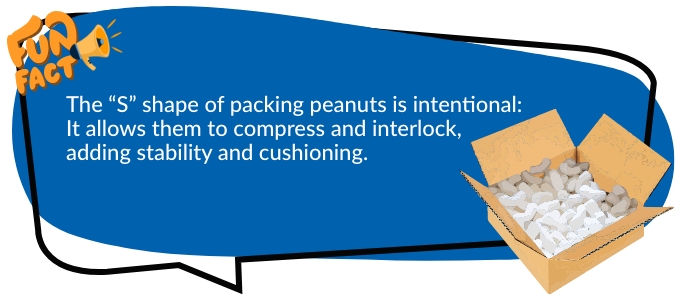 Source: GLBC
3. Where Do You Ship To and From?
If weight and dimensions are two parts of the basic shipping rate triangle, location is the third.
Do you ship your goods exclusively transnationally? Do you require cross-border or international services?
If so, have you accounted for duties, tariffs, or the potential costs associated with using a customs broker to manage the required documentation?
All these questions can and will impact your budget.
4. What Accessorials are Involved?
Equally as important as knowing where your goods are shipping to and from is knowing what accessorial services may be required.
Shipping to residential or limited access addresses may require specialized accessorial services such as tailgate and white glove services, particularly if your business is primarily shipping pallets.
Accounting for these accessorial fees in advance is imperative in managing your shipping budget, and your shipping strategy overall.
Many of these services require specialized equipment or vehicles, so failure to know when to book them in advance will not only result in delayed shipments but will also result in punitive fees from the carriers that will add to your shipping costs unnecessarily, offsetting your budget.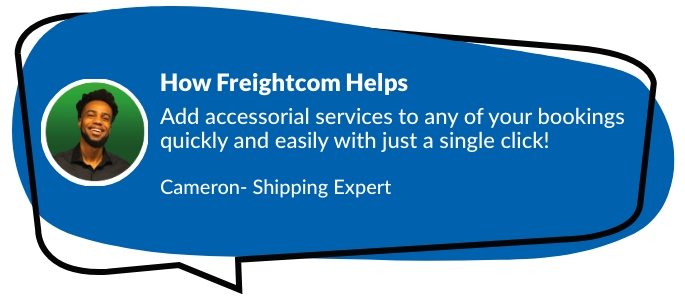 Consider Your Customer Experience
While you naturally want to provide the highest-level customer experience possible, understanding what exactly that entails, and how to work this into your shipping budget requires considering several factors.
Your shipping profile will play largely into how you build the customer experience that you offer.
Through examining your profile, you will be able to gain a broad idea of what your average shipping costs will look like across multiple services.
What services you choose to offer your customers can and will impact your overall customer experience.
While offering free shipping is ultimately preferred among consumers, it is entirely likely that it is not a viable long-term strategy for many businesses.
There are several ways to navigate this, including flat-rate shipping, tiered shipping rates, and free shipping over a certain order amount.
You should also consider any potential costs associated with returns and exchanges.
No matter the quality of your goods and your customer service, returns and exchanges are an inevitable part of any customer-facing business, and reverse logistic costs can cause a large impact on your shipping budget if they are not properly accounted for.
Choose Your Carriers and Set Your Rates
With your shipping profile and customer experience model completed, you should now have a broad idea of what your shipping budget will look like.
Choosing your carriers will help to narrow this down and will ultimately help you solidify the rates you plan on setting.
You need to consider the volume of shipments you send and choose carriers that offer the best rates for your specific needs.
You may also want to consider carriers that offer flat-rate shipping or discounted rates for SMBs.
It's important to note, as well, that while it is easier in the short term to stick with a single carrier for all your shipping, diversifying your shipping across multiple carriers is more advisable in the long term.
This will not only allow you to take advantage of carriers' individual strengths but will also result in better rates across multiple services, helping your budget in the long run.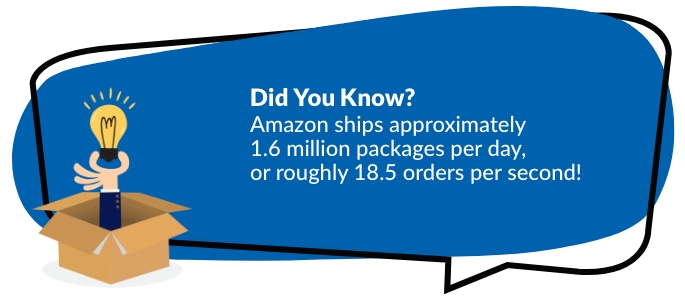 Source: Landing Cube
Monitor Your Shipping Costs
Creating a shipping budget isn't a one-time task.
You need to monitor your shipping costs regularly to ensure that you're staying within your budget.
You can do this by tracking your shipments, carrier fees, and any additional fees you incur.
It is especially important to review your costs and budget in the months leading up to peak season.
During peak season, increased demand places stress on the entire supply chain, resulting in above-average rates from carriers, as well as mandatory peak season surcharges meant to offset increased operational costs.
Being mindful of this annual occurrence as a business owner will allow you to better prepare your shipping budget accordingly.
Trust Freightcom to Help Keep Your Shipping on Budget
Creating and maintaining a shipping budget is far from an easy task, and as important as it is, it is still only one part of managing your overall shipping strategy.
If your business is looking for a way to make your shipping process easier and more affordable, look no further than Freightcom.
Freightcom is the all-in-one shipping management platform that provides businesses with discounted, real-time rates on LTL and parcel shipping, including cross-border LTL and international parcel services.
We help you quote, book, ship, and track all your shipments in one place, saving your business time and money, all for zero upfront or monthly fees!
Contact one of our shipping experts today and let us help keep your shipping on track, and on budget.