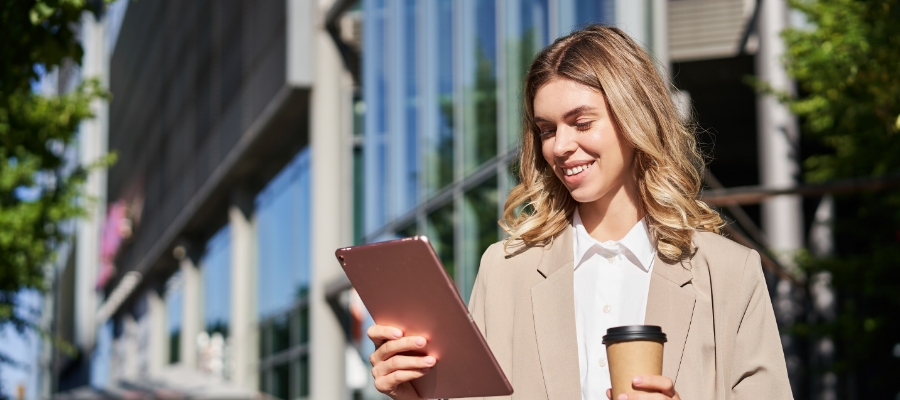 It has never been said that running a business is easy; Every smart entrepreneur knows that not every business is going to succeed.
When a business is facing hardships, sometimes the best option is to step away, cut one's losses, and use the experience to inform more successful endeavors down the road.
This, however, is often the last decision you want to make and thankfully, not every struggling business is destined to fail.
In fact, some of the most successful businesses in the world were able to come back from seemingly insurmountable difficulties through various methods.
In this blog post, we'll be looking at some common solutions that can help turn the tide when a business hits troubled waters, complete with examples of businesses who did just that.
Assess the Situation
The first step in turning around a struggling small business is to assess the situation.
You need to understand why your business is struggling and what you need to do to fix it.
Start by looking at your financial statements, analyzing your sales data, reviewing your operations procedures, and examining your customer feedback.
This will help you identify areas where your business is underperforming.
Real-life example: McDonald's
In 2015, fast-food behemoth McDonald's was struggling with declining sales and customer dissatisfaction.
To turn things around, the company conducted extensive market research and analyzed customer feedback.
They discovered that customers wanted more menu customization options and healthier food choices.
Based on this insight, McDonald's introduced all-day breakfast, expanded their menu to include healthier options, and added greater order customization for customers.
Ultimately, these changes helped pull McDonald's from their slump, going from posting seven consecutive quarters of losses to seven consecutive years of nearly unbroken growth in profits.
Cut Costs
You may need to cut costs to stay afloat. While this is a simple solution in theory, it can be complicated in practice.
Look for areas where you can reduce expenses without sacrificing quality.
This could mean renegotiating contracts with suppliers or cutting back on non-essential expenses.
Real-life example: Ford Motor Company
In 2009, Ford Motor Company was struggling with declining sales and mounting losses.
To turn things around, the company implemented a cost-cutting program that included, among other measures, renegotiating contracts with suppliers.
These measures helped the company save billions of dollars and return to profitability.

Improve Your Marketing
It's possible that, like many businesses facing challenges, you're not reaching enough potential customers.
Improving your marketing can help you attract more customers and boost your sales.
Look for ways to improve your online presence, such as optimizing your website for search engines or creating a new social media strategy.
Real-life example: Old Spice
In 2010, Old Spice was struggling with declining sales and an outdated image.
To turn things around, the company launched a viral marketing campaign featuring actor Isaiah Mustafa.
The campaign included a series of humorous videos that went viral on social media and generated millions of views. This helped to rejuvenate the brand and increase sales.
Focus on the Customer Experience
If your business is struggling, it's possible that your customer experience needs attention.
Improving your customer experience can help you retain existing customers and attract new ones.
Make sure your employees are trained to provide excellent customer service and that you have processes in place to handle customer complaints.
Real-life example: Zappos
In 2009, the online retailer Zappos was struggling with declining sales and customer dissatisfaction.
To turn things around, the company implemented a customer service strategy that focused on creating a culture of happiness.
This included offering free shipping and returns, providing 24/7 customer support, and empowering employees through a revamped corporate environment strategy.
These changes helped to improve customer satisfaction, and led to the company ending the year posting over $1.2 billion USD in sales.

Source: Business Wire
Consider Alternate Sales Channels
In the pursuit of rescuing a struggling business, the strategy of exploring niche retail distribution channels can yield transformative results.
Venturing into specialized markets and forging unique partnerships can infuse new life into your enterprise.
Real-life example: Lush Cosmetics
In the early 1990s, Lush Cosmetics was grappling with challenges in the competitive beauty industry. Established in the United Kingdom, the company faced stiff competition from established brands.
To set itself apart and reignite growth, Lush ventured into niche retail distribution with an emphasis on distinctive products and customer experiences.
Lush chose to forego traditional retail routes and instead focused on creating boutique stores with a distinct atmosphere. These stores offered personalized consultations, demonstrations, and immersive sensory experiences, setting Lush apart from larger, impersonal beauty retailers.
The outcomes of Lush's niche retail distribution strategy were remarkable. The company's revenue and brand recognition surged, thanks to its unique offerings and personalized shopping experiences.
Save Time and Money by Trusting Freightcom with Your Shipping
Shipping is often one of the most overlooked pieces of the business puzzle, and it can be easy for any business owner to spend more time and money than they need to on their shipping process.
Freightcom is an all-in-one shipping management platform that offers you pre-negotiated discounted rates on LTL and parcel shipping services from the most reputable carriers in North America, all for zero upfront or monthly fees!
Contact us today and see how Freightcom can help your business be stronger than ever with better shipping.