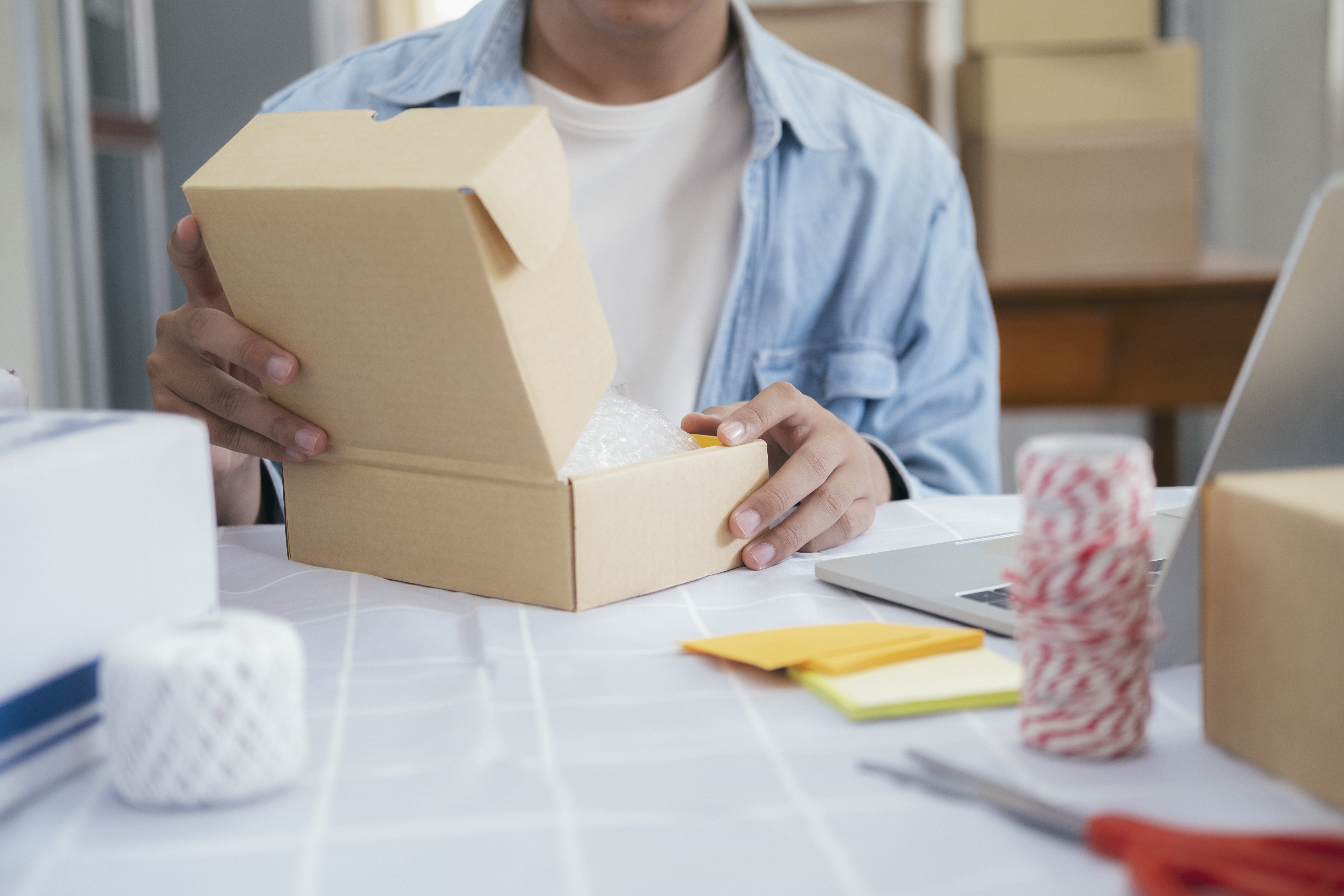 How Your Small Business Can Save Money on Rising Logistics Costs
There's no doubt about it, logistics costs can be expensive for your small business. The costs for sourcing materials, purchasing custom packaging, storing your goods and shipping to your customers all add up - but there are ways you can save money and improve your bottom line.
Before we get into some tips that will help your company cut down on logistics costs, let's first take a look at just how expensive logistics can be.
The rising cost of logistics
Logistics were previously a lower priority for the vast majority of organizations. However, as more retail sales are moving towards online and as eCommerce continues its rapid growth, the cost of logistics has become a make-or-break issue for many small businesses.
According to a 2016 study from supply chain consulting firm Establish, titled Logistics Cost and Service 2015, logistics equalled almost 10 percent of sales for the average company - but smaller companies with less valuable products had even higher logistic costs.
These costs are rising even further. The annual State of Logistics Report from the Council of Supply Chain Management of Professionals found that the cost of Logistics for US businesses rose 11.4% to reach $1.64 trillion.
The study put these rising logistics costs down to a few key reasons:
The growth of eCommerce and online purchasing increasing by 14.2 percent in 2018.
Brick-and-mortar retailers building more and smaller warehouses to compete with Amazon.
"Extremely high" utilization of truck fleets driving up rates.
Higher wages for truck drivers and warehouse workers.
How can your business save money on rising logistics costs?
So, with logistics costs rising, what can your business do to ensure it saves money, improves its bottom line and maximizes profit? Shipping solutions provider Freightcom has listed four quick tips here:
1 - Understand what your business is spending on logistics
The first step of creating a strategy that reduces your logistics spend begins with evaluating and understanding what your logistics is currently costing you. Without complete visibility into these costs, there's simply no way you can create a plan that will save your business money.
By understanding exactly how much money you are spending on shipping, labour, packing, storage and anything else associated with logistics, you can begin to start creating a plan that reduces the amount you spend on each of these components.
Once you understand exactly which elements you can start to reduce costs, you'll be in a fantastic place to identify where money can be saved in your logistics supply chain.
2 - Choose your shipping prices wisely
A great delivery experience can drive brand loyalty and create a super customer experience (CX), and that's why free shipping is used by small companies as one of the most powerful incentives to entice eCommerce shoppers.
However, shipping costs can vary massively depending on the customer's location, what they ordered and many other factors. That's why it's impossible for your business to guarantee it will deliver a stable profit if you offer free shipping.
To stop free shipping from negatively impacting your spend on logistics, it's crucial for you to offer various delivery methods that both save you money and appeal to your customers. This could include offering free deliveries on orders over a certain amount or making customers charge for fast delivery but offering a slower delivery option for free.
3 - Involve your entire team
Your organization might be small but that doesn't mean you can't save money on logistics on your own. If you have different managers, teams or even different departments, it's important that they're all involved in trying to reduce logistics spend.
By creating a proactive strategy for logistics spend for your entire business, you'll be able to ensure that logistics costs are kept in line and everyone in your organization is on the same wavelength when it comes to saving money.
4 - Take advantage of innovative shipping technology
Conventional shipping processes are manual and inefficient, which leads to administrative errors and a significant amount of wasted time and money for your organization - but this doesn't have to be the case.
By making use of innovative new shipping technology, such as that offered by Freightcom, you can automate your order fulfilment and shipping process. This will help you to decrease costs in your logistics supply chain, find the best couriers at the best rates, improve your overall delivery customer experience and much more!
Want to learn more about how Freightcom's innovative and user-friendly technology can improve your company's shipping processes, whether you are shipping to Canada, the US or worldwide? Contact our team of experts today for more information.