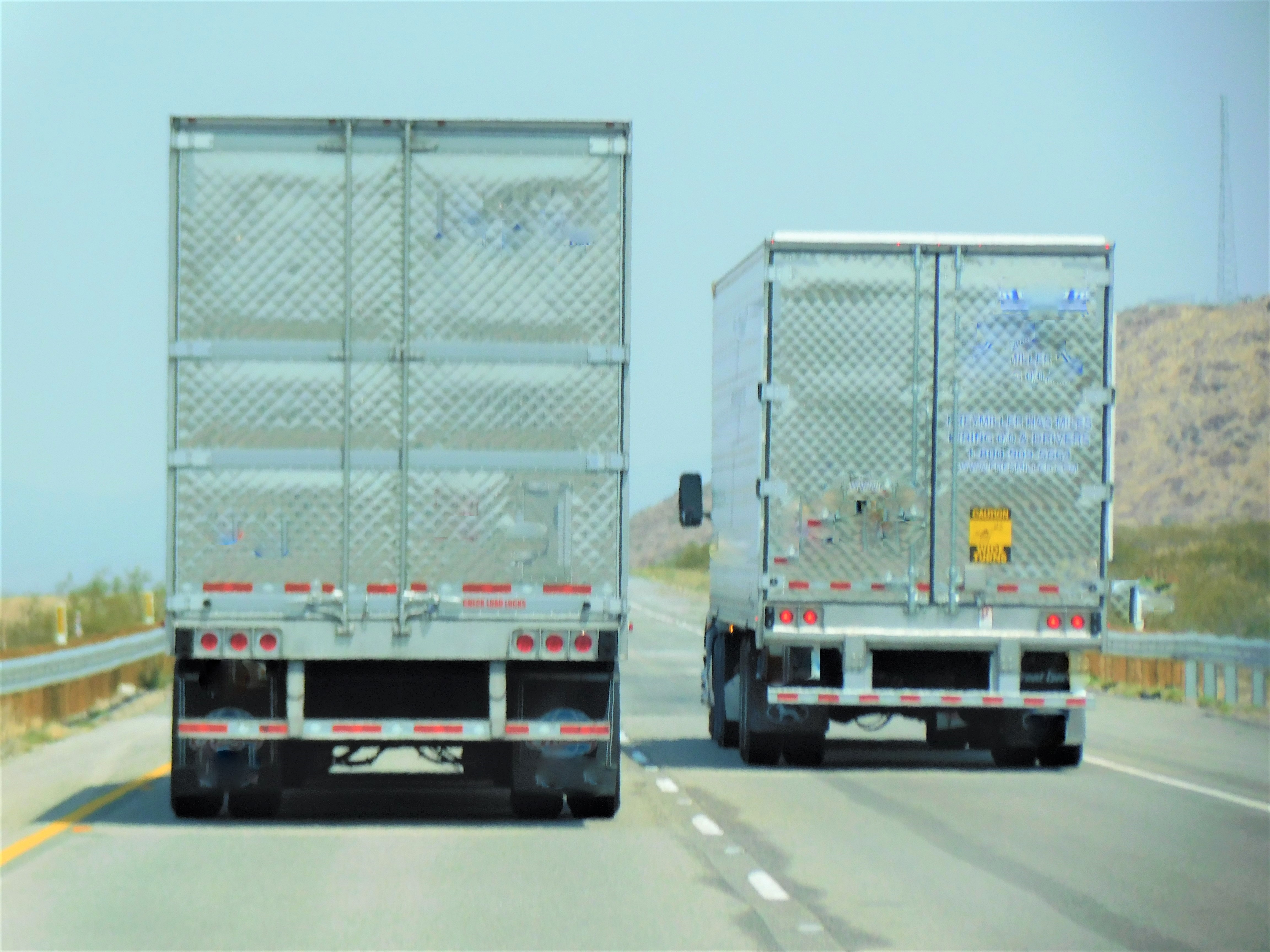 Less Than Truckload (LTL) Vs Full Truckload (FTL) Shipping: What's The Difference?

The world of shipping includes many variables and modes of transportation. A lot of factors can weigh into what shipping services you should use, however, if you're transporting large shipments weighing over 100 pounds there are two essential services you may use to save money on shipping costs.
These two options would be Less Than Truckload (LTL) Shipping and Full Truckload (FTL) Shipping. The factors that may weigh into which freight shipping option to use could be, freight dimensions (length, width and height), freight classification, special services required and time sensitivity. However, the biggest difference between the two services is in the name itself, which is indicative of how much space your freight may take. Let's dive into the differences and examine the benefits of both options.
What is Less than Truckload (LTL) and Full Truckload Shipping (FTL)?
For a more general definition, the transport of freight that does not require the entire space of a truck is also known as less than truckload (LTL) freight shipping , in contrast, shipments that take up the space or weight limit of an entire trailer are called Full Truckload (FTL) shipments.
A Closer look at Less than Truckload (LTL)
Less than truckload (LTL) is when a shipment does not take up an entire truckload and weighs between 100 to 10,000 pounds. For example, your shipment of razors might only take one-third of the space of the truck so you would only have to pay one third of the cost. This flexibility makes LTL a great choice for small businesses that don't ship in large quantities and are looking for something that is budget friendly.
One of the ways that this budget friendly approach is achieved is that the shipper shares transportation costs with other companies and mostly use a third-party logistics company (such as FREIGHTCOM).
One of the cons of this way of shipping is that LTL shipments often take a bit longer to reach their destinations, this is due to the freight being taken back to carrier terminals and consolidated with other shipments going to the same destination area. As a result, transit time is always estimated and not a guarantee.
Overall if cost and flexibility are your priorities then LTL shipping is the way to go.
Advantages of LTL
Cost effective due to the use of third-party logistics companies and smaller shipments
Provides flexibility for small and medium sized businesses as demand changes
A Closer look at Full Truckload (FTL) Shipping
As we discussed before, Full Truckload shipping is when a shipment will take up an entire truck by itself, FTL shipments are typically used when there are ten or more pallets or if the pallets are oversized and/or overweight. You may also use a full truck with a partial load if you prefer to use a dedicated truck and get the shipment there within a certain timeline. FTL shipments are also used when the goods are high risk of damage or when time is an issue.
FTL shipments take less time to ship as the shipment stays on the same truck the entire time and is not transferred during transport, this also decreases risk of damage as the freight is not loaded and unloaded.
When deciding on the most appropriate type of shipment for your freight, always keep in mind the size of your shipment, your budget, how fragile the freight is and how quickly you need your shipment to reach its destination.
Advantages of FTL:
Best for large shipments (ten pallets or more)
Ideal for high risk or delicate packages
Shipment remains in the same truck from pick up to destination (decreasing the odds of damage)
Faster Delivery times than LTL
When Should I Choose FTL or LTL?
Which shipping method should you choose? This very much depends on the type of shipment you're looking to move.
What is the size of your shipment? If your shipment is between 100 to 10,000 pounds, you should probably go with LTL. If it weighs more than 10,000 pounds you should go with FTL. What is your shipping budget? LTL provides you budgetary flexibility but FTL gives you more bang for your buck. How fast do you need your shipment delivered? If you're in a time crunch FTL delivers your shipment faster and more reliably. Is your shipment delicate or temperature sensitive? FTL is the way to go.
As a business owner, you know best with regards to what your company needs. LTL and FTL are merely tools to help your business grow and prosper. Now that you have a sense of the differences between FTL and LTL, you can make the jump from packages to freight with peace of mind.