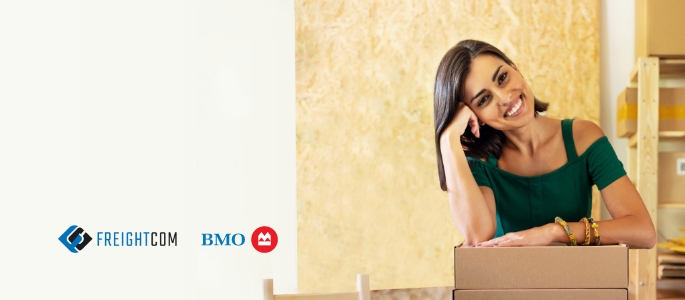 Modern Banking for Modern Business: How the BMO® eBusiness Plan Sets Your Online Business Up for Success
There is no denying these days that eCommerce reigns supreme in business. Many small business owners open and operate online storefronts for years before even considering brick and mortar operations. In fact, the low barrier to entry involved in setting up an online store or marketplace has granted opportunities to entrepreneurs that simply would not have existed in decades past.
When it comes to business banking, however, it can be easy to get stuck with a plan that has yet to keep up with the times. There is no shortage of business banking plans out there and choosing one that can't meet the needs of an eCommerce entrepreneur can have you leaving money on the table instead of your pocket.
At Freightcom we love helping you save, so today on the blog we're highlighting our partner BMO's eBusiness Plan, a business banking plan designed to compliment the modern eCommerce professional.
A Plan for New Businesses
Taking the first steps into owning and operating your own business can be as exciting as it is terrifying. With a wealth of information and resources available, it can feel overwhelming.
BMO's eBusiness Plan gives new eCommerce business owners an easy decision where banking is concerned.
This plan has no monthly fees, and no minimum balance, so even as early as day one you can focus less on what's in your account and focus more on establishing your brand long-term.
A Plan for Established Businesses
Plenty of eBusiness banking plans have attractive features geared toward startup businesses, but what happens when you start to grow?
Your BMO eBusiness Plan helps you facilitate that growth without paying for the privilege.
You see, the BMO eBusiness Plan offers customers unlimited Moneris ®‡ and electronic transactions1,2. This level of flexibility means that as you watch your business grow, you can focus on that growth without the hassle of searching for new banking plans.
Further, the eBusiness Plan allows you to pay vendors, pay your business credit cards, and even manage your payroll easily, even directly from your phone!
A Plan for Every Stage of Your Business
From inception onward, BMO's eBusiness Plan has features to fit the needs of online businesses of multiple shapes and sizes.
BMO's business solutions don't stop there. In the following weeks, we'll be taking a closer look at some of the other services that BMO is offering Freightcom customers, and helping you make the right decisions to help your business thrive.
®Trademark owned by Bank of Montreal. Used under license.
®*Mastercard and World Elite are registered trademarks, and the circles design is a trademark of Mastercard International Incorporated. Used under license.
®‡/™‡ MONERIS and MONERIS & Design are registered trademarks of Moneris Solutions Corporation. MONERIS BE PAYMENT READY and MONERIS BE PAYMENT READY & Design are trademarks of Moneris Solutions Corporation.


1. Moneris payment processing fees still apply. Applies to all deposits posted by Moneris to your BMO business account in connection with your acceptance of Mastercard, Visa*, Interac, Discover* or Union Pay* branded cards and American Express* transactions that are settled by Moneris - including deposit of settlement funds, terminal rental fee, and any other fees. American Express credit card transactions that are not settled through Moneris are not included in unlimited Moneris transactions, and are subject to separate terms and conditions. Standard transaction fees apply. Refer to Moneris Solutions for complete details. All other debit or credit transactions posted to your BMO account related to any other brand of card processed using Moneris services, are not included and may be subject to transaction limits associated with your Plan and/or excess per-item transaction fees. (* Visa, Discover, American Express and Union Pay are trademarks of their respective owners.)

2. Electronic transactions exclude client-initiated transfers between Business Bank Accounts, Interac e-Transfers, account transaction histories completed through BMO Online Banking for Business, BMO Online Banking, BMO Mobile or BMO Tablet Banking, and cheques deposited through Mobile Cheque Deposit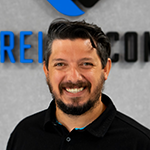 Brandon Draga is a full-time content writer at Freightcom, the leading shipping solution for businesses in Canada. When Brandon is not writing content to help businesses with their shipping needs, he can be found at local skate parks or writing fantasy novels.