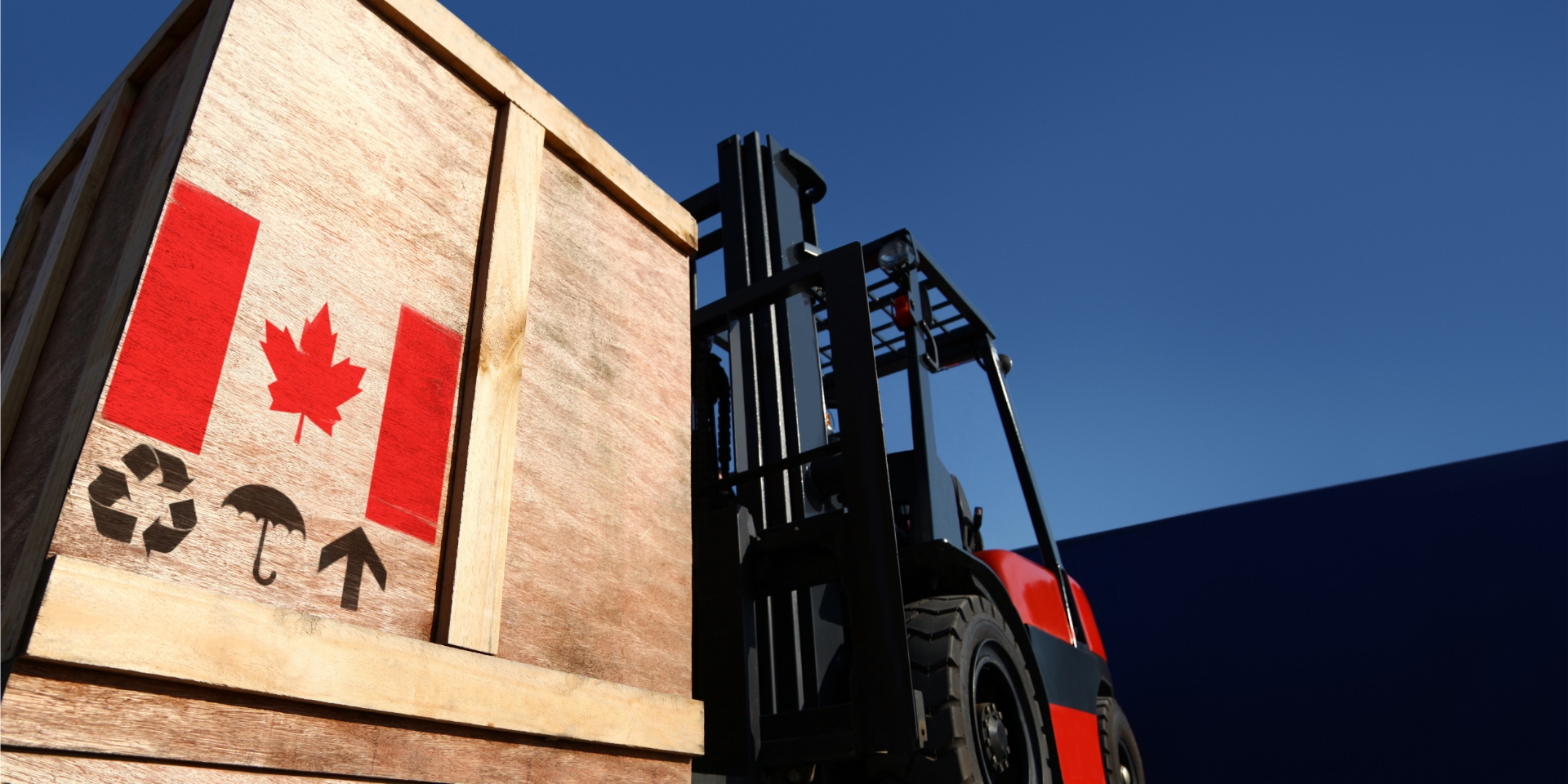 Six Facts About the Canadian Shipping Industry
The shipping industry is one of the largest industries in the world. For many, even industry veterans, they will forget more about shipping than they could ever possibly learn. At Freightcom, we strongly believe that knowledge is power, which is why we always try our hardest to be your leading source for shipping industry information.
So with that in mind, we felt it would be worthwhile to share six facts about Canadian shipping that might just make you do a double-take, and even rethink your business' shipping strategy.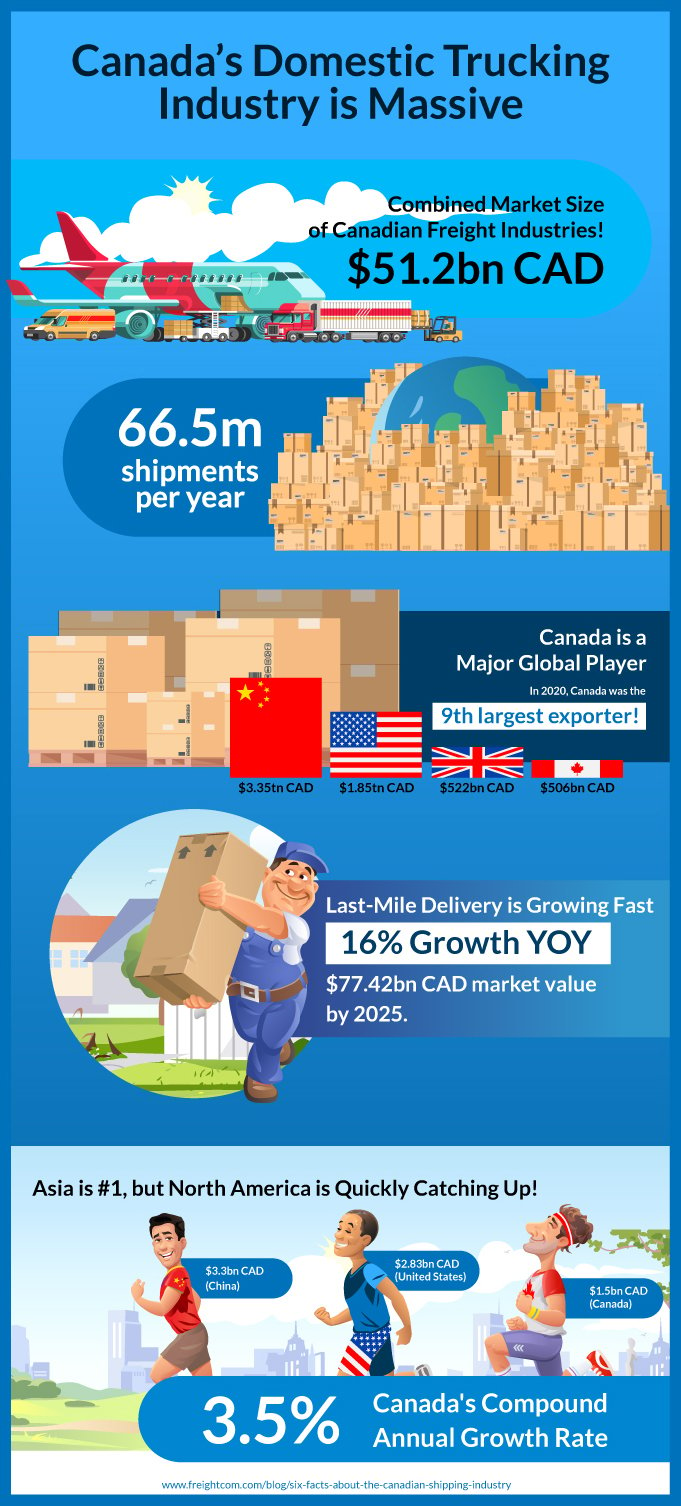 Sources:
https://www.statista.com/topics/5047/trucking-industry-in-canada/#dossierContents__outerWrapper
https://www.statista.com/statistics/252124/value-of-the-leading-merchandise-exporters-worldwide-by-exporting-nation/
https://www.technavio.com/report/last-mile-delivery-market-size-in-north-america-industry-analysis
https://www.mordorintelligence.com/industry-reports/north-american-freight-logistics-market
https://www.mordorintelligence.com/industry-reports/canada-freight-logistics-market-study
Trust Freightcom for Matter-of-Fact Shipping Solutions
One more fact we forgot to mention above is that if you are looking for a small business shipping solution, you don't have to look any further than Freightom!
Freightcom is an all-in-one multimode shipping platform that offers discounted rates on LTL and parcel shipping from North America's leading carriers. Our easy-to-use platform can help streamline your shipping, all for zero startup or monthly fees!
Contact one of our shipping experts today and let Freightcom help arm your business with the know-how to start shipping smarter!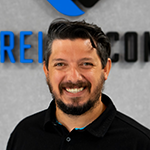 Brandon Draga is a full-time content writer at Freightcom, the leading shipping solution for businesses in Canada. When Brandon is not writing content to help businesses with their shipping needs, he can be found at local skate parks or writing fantasy novels.