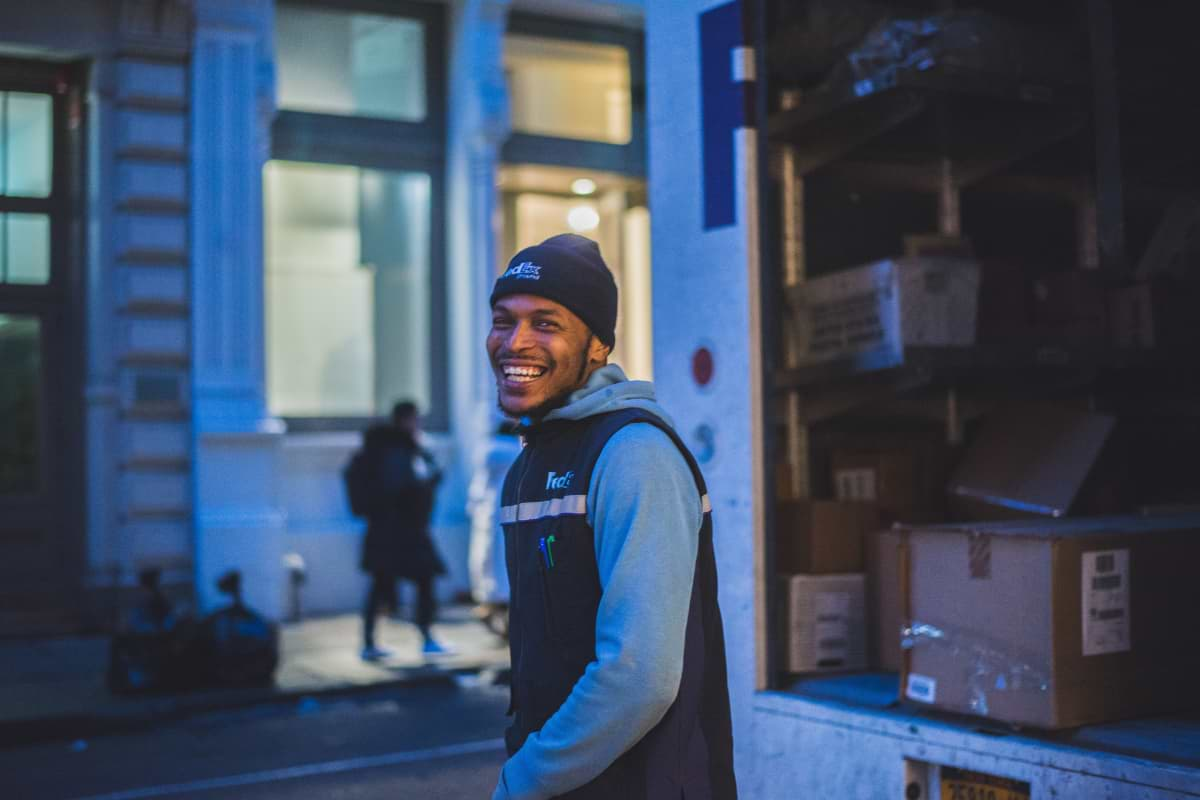 The Importance of Selecting the Right Courier for Your B2B or B2C Business
Whether you own a small B2B or B2C business, in the current market conditions delivery is often stated as one of the most important aspects of the customer experience (CX).
The rise in free, next-day and same-day delivery options has made delivery an important influencer in buying decisions, and if your company doesn't match up then it's likely you are losing out on would-be loyal customers to your competitors.
But, how exactly can your business ensure it is providing a world-class delivery service? The first and most important step is choosing the correct courier service for your specific needs.
Why is it important to find the right courier?
The delivery of a product is the last impression of your business that you leave with your customers. That means it's essential you do it right if you want to provide superior customer experience, because a bad experience might mean they never order anything from you again.
Thankfully, the number of courier services has grown significantly in recent years. Your company now has a huge pool of companies to choose from, giving you access to competitive rates and improved services.
How can your business choose the right courier?
When choosing a courier, most businesses think the only thing they should be looking for is cost. However, just because something is the most affordable doesn't mean it will provide the most efficient and superior experience on behalf of your company.
Obviously it's still important that your business finds an affordable courier, but it's also crucial that you get the most value for money. Here are a few other factors you should look out for when engaging with a courier service.
Different delivery options: Customers want options. Some may be happy to wait 7-14 days for a delivery, but others will want to receive their parcel the very next working day. Look for a courier which can meet this need with a variety of different delivery options, and make sure that their fast delivery options aren't too expensive or you might have to pass this additional cost on to your customers.
Reliability: The performance of your courier will have a direct relationship with how your customers see your brand. If deliveries arrive late or damaged, it will be your brand that's viewed negatively not the courier. Choose a courier that operates as an extension of your business.
Tracking: Many couriers now offer tracking options and there are various levels of parcel tracking. Make sure the one being offered to you is appropriate for the goods that you are shipping.
Customer service: Deliveries are an important aspect of your business, and the courier you decide to use should be able to look after you and deal with any issues you (or your customer) has in a seamless and efficient manner. Make sure that they'll answer the phone when you need them so you can do what you do best - focus on your business.
How can technology help me make this decision?
Traditional shipping processes were time-consuming and laborious - thankfully, technology has changed the game.
New innovations, such as Freightcom's courier shipping solution, will help enhance your company's fulfilment operations by automating the entire process and helping you choose the courier that works best for the unique needs of your organization.
The use of Freightcom's integrated courier portal will give your company access to:
Instant competitive online shipping quotes.
Real-time tracking.
Import/export of addresses.
Custom shipping reports.
Print your own shipping label.
Schedule pickups.
Full system integration capabilities.
Email notification when packages are delivered.
This automated process will benefit your brand with increased savings, more choice of courier companies, fewer invoices and significant time and cost savings when it comes to your shipping - whether it's across Canada, North America or worldwide.
Want to learn more about how the Freightcom courier service can automate your entire shipping process, giving you more time to focus on the core competencies of your business? Get in touch with us today, we would be more than happy to answer any questions you have.