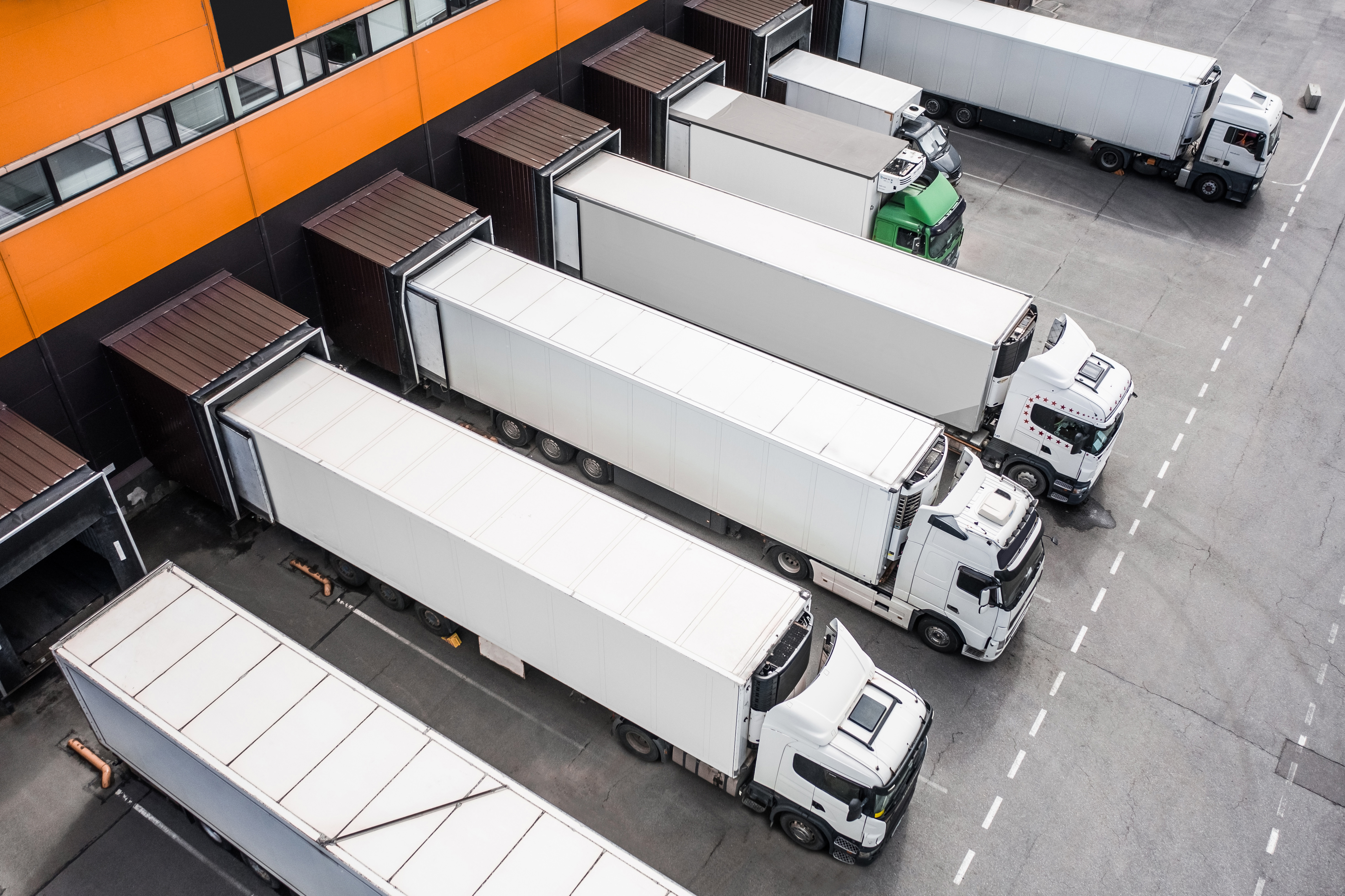 Freight Class : Not Properly Classified? You're Paying More Than You Have To
The Freightcom Blog is dedicated to explaining everything you need to know about Freight and Courier shipping. We've covered everything from what LTL shipping is to the different types of freight claims you may have to make as you are shipping.
Today we'll be covering a topic that is often not discussed in Canada.. If you are shipping any LTL pallet shipments to, from or within the United States, then understanding the concept of Freight Class is essential.
What is Freight Class?
Freight class is a method of classifying Less-Than-Truckload (LTL) freight within the USA or across the USA/Canada Border. Freight class is also used for US carriers who have NMFC (National Motor Freight Classification) based pricing.
What Are NMFC Codes?
An NMFC code is assigned to each type of good that is shipped. For example, hardwood flooring may be assigned NMFC #37860, whereas corrugated boxes may be assigned NMFC #29250.
NMFC codes were created to have a standardized starting point to determine rates in each class. These classes range from 50 to 500. So let's say you have "Baskets, wire, unnested" and "Barrels, wooden". Both of these products have the same freight class of 200 but have different NMFC codes.
Check out our graphic below to get a better sense of how each freight class relates to different types of shipments.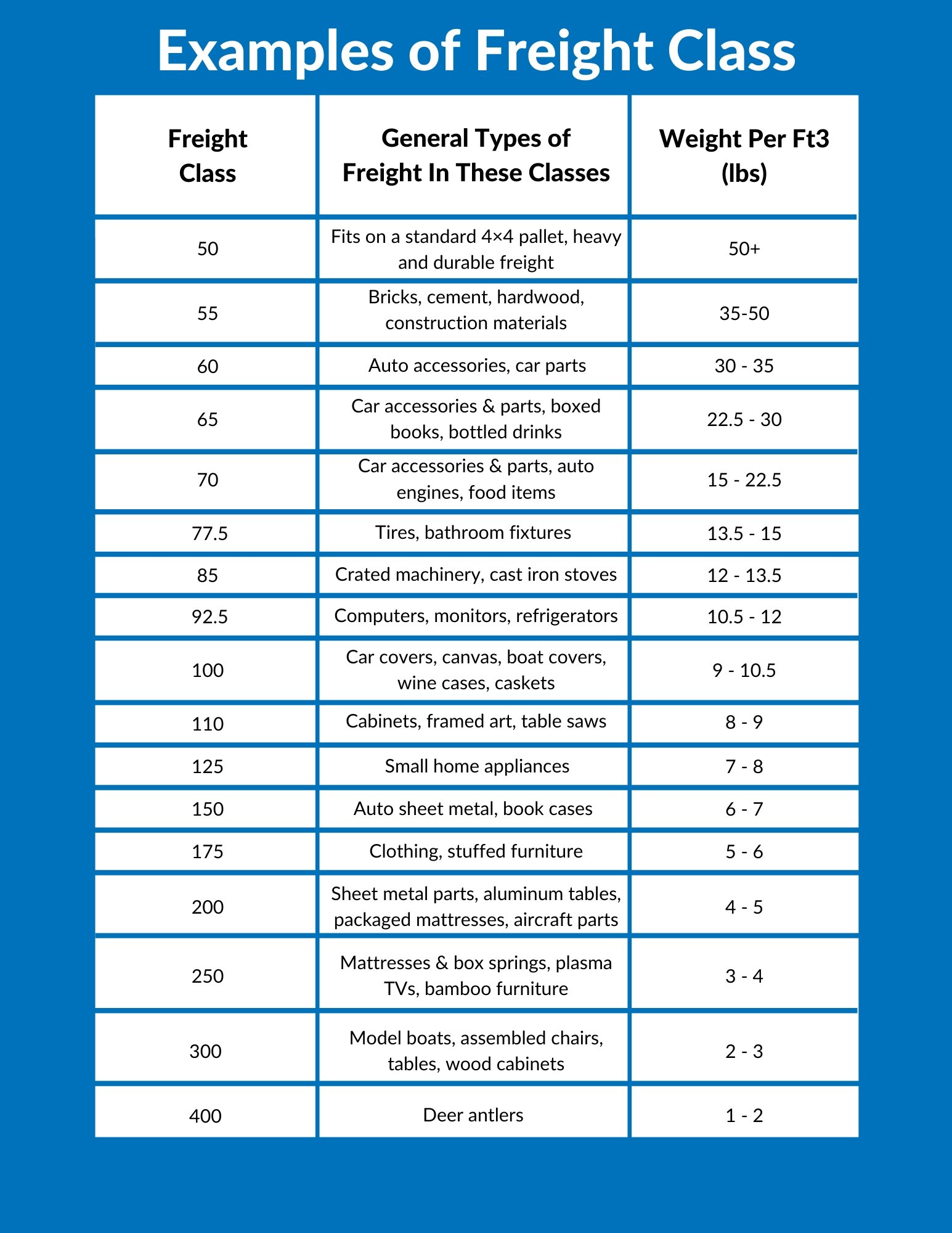 The NMFC numbers and Freight Class are both determined by a combination of four factors: density, stowability, ease of handling and liability.
The Four Freight Class Factors:
Density : This pertains to the space and weight of the items and pallet use in the trailer. The general rule of thumb is the lower the density, the higher the freight class. Items that are smaller/heavier and have a higher density fall into a lower class and are generally cheaper to ship than bulkier lighter items.
Stowability : This changes according to the difficulty of storage, as in hazardous or very heavy shipments would be hard to stow. Freight class can also vary depending on whether the item is assembled or knocked down (flat).
Handling: When classifying freight, the level of care needed during shipping is taken into consideration. If the item is fragile, requires special attention, or has hazardous properties it will fit into a higher class and increase the shipping cost. Size, weight, and shape also contribute to freight class.
Liability: When your freight items are more susceptible to being damaged or are perishable, i.e food items or fragile cargo, in this case, your shipment will be designated a higher freight class.
Freight class is used to help carriers determine pricing for all kinds of different products and materials, based on their common traits. In general, the higher the class, the greater the expense to ship.
You Listed Your Freight Class Incorrectly, Now What?
Let's say you listed your freight class incorrectly on your Bill of Lading, what happens now?
There are designated freight class inspectors that inspect your shipment at any given time during the transport process. When a discrepancy is found, an inspection form will be generated and the freight bill will be corrected to be billed at the new class. LTL carriers will charge an administrative fee on top of the new charges, generally $20 – $40.
How Does Freight Class Differ with Canadian Carriers?
For shipments moving within Canada, shipping rates are generally determined according to dimensional weight (cubic weight) however this can vary depending on the carrier. This rating system does not follow the NMFC index and the dimensional weight is determined from the dimensions of a shipment and is rated according to the cubic size of a shipment and/or the number of skids a shipment takes up in the back of the truck.
A shipping solution such as Freightcom will calculate the dimensional weight for you at time of quoting and will provide rates taking this into account for simplicity and ease of use.
Freightcom strives to make your shipping process easier and more seamless, be sure to check out our blog for more shipping related tips and tricks.