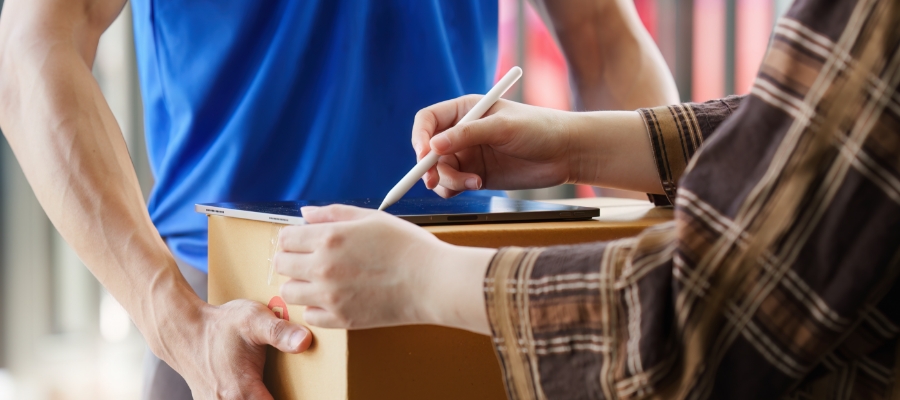 In today's highly competitive business landscape, providing an exceptional customer experience (CX) is crucial for driving brand loyalty.
Now more than ever before, customers across all industries expect seamless, on-demand service throughout the customer journey.
As a result, any hiccups in the customer journey can now quickly result in lost sales, a diminished customer base, and decreased profits.
That's why shipping plays a pivotal role in shaping the overall customer experience.
When it comes to delivering products, there are a number of important factors that can contribute to a positive experience for customers and businesses alike.
These factors include fast shipping, accurate tracking, convenient delivery, transparent pricing, and an enjoyable unboxing experience.
To help you provide your customers with the best delivery experience possible, here are four tips that will enable your business to create a seamless shipping experience and cultivate a loyal customer base:
1. Offer Real-Time Tracking to Reinforce Customer Satisfaction
Occasionally, shipping delays are inevitable. A key aspect of a great customer experience is the ability to be transparent and provide regular updates on delivery status.
By partnering with shipping carriers that excel at communication and offer frequent tracking updates, you can exemplify your commitment to customer service, even if issues arise.
Notifying customers about problems and adjust their expectations accordingly. This will allow you to manage their experience effectively.

2. Be Upfront with Carrier Options
It's not uncommon for customers to have preferences when it comes to carriers.
By informing your customers early as to which carrier will be delivering their purchase, you can better manage customer expectations, and offer peace of mind that you are keeping lines of communication open throughout the shipping journey.
In some cases, customers may even have the option to choose their preferred courier at the time of purchase.
Offering this choice further increases a customer's sense of agency regarding their purchase and can have a positive impact on long-term customer satisfaction and retention.
3. Provide Convenient Pick-Up Locations
While many B2C customers prefer home or workplace delivery, there will be some customers for whom this solution is impractical.
For instance, individuals residing in apartment buildings may find alternative pick-up locations more convenient.
To ensure that your business can better serve a wider array of customers, consider shipping with carriers who offer delivery to dedicated carrier pickup points.
These locations provide secure, centralized hubs where customers can collect their goods with confidence and convenience.


Source: Wikipedia
4. Offer Different Service Options to Accommodate Customer Needs
As we have touched on throughout this article, customers' shipping preferences vary.
This is especially the case when it comes to the question of shipping speed versus shipping cost.
Some customers prioritize fast delivery and are willing to pay more for expedited service.
Others are content to wait a little longer for their purchase if it means paying less for shipping.
The more you can accommodate each type of customer's preferences, the more satisfying your customer experience will be across the board.
When deciding on carriers, be sure to take this into account. While some carriers may offer better rates on standard services, others may have stronger expedited service offerings.
By employing a multicarrier shipping strategy, you can help to secure a wider array of services and rates to cater to a broader customer base.

Let Freightcom Make the Delivery Experience Better for You and Your Customers
The anticipation that a customer feels from the time they place an order to the moment they receive it can easily turn to frustration if the shipping process is handled poorly.
With the right planning and tools, however, it can enhance the customer experience and fuel future purchases and long-term customer retention.
With Freightcom, your business gets access to heavily discounted shipping rates on a variety of parcel and pallet services, all from the most reputable carriers in North America, all in a single easy-to-use platform, and all for zero upfront or monthly fees!
Contact one of our shipping experts today and let Freightcom help transform your customer experience into one that will keep your customers coming back.